from £1499pp inc Flights
Head to Hurghada to join the Emperor Red Sea 'South and St Johns' scuba diving liveaboard with Sportif Dive Holidays

MV Superior- Red Sea Liveaboards
MY Superior is a Red Sea Liveaboard operating from Marsa Alam which can comfortably accommodate 24 people. Join this Gold Class liveaboard to dive the southern most reefs, these cruises departing from Marsa Ghalib to the vast reef system of Fury Shoals and St Johns. Read more >
7 nights FULL BOARD
INCLUDING flights & transfers
INCLUDING Diving, tanks, weights
Depart 14 April 2017 EASTER from £1,499pp
More information about South & St. Johns (7 nights) in Red Sea Liveaboards, Red Sea & Middle East
For you diving & liveaboard holiday to Red Sea & Egypt, Red Sea Liveaboard South & St. Johns offers diving in the southern most reefs then these liveaboards are ideal.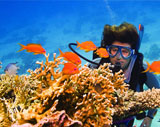 This trip takes you to some of the best diving the Red Sea has to offer. Here the diving is less arduous so it's a trip for those who want to see the best but have a more relaxed time while doing so. Sailing to the southernmost reefs, you'll depart from Marsa Ghalib Port or Hamata (depends on the time of year) and dive the sites at Fury Shoals en-route to the vast reef system of St John's. When leaving Marsa Ghalib the route can sometimes take in a dive at Abu Dabab on the first or last day.

Sailing to the southern most reefs, these Southern Red Sea Livaboards depart from Marsa Ghalib to the vast reef system of Fury Shoals and St John's.

At Fury Shoals, dive Shaab Claude with its famous swim-throughs and huge porite corals. White Tip Reef sharks and an anemone and clownfish settlement can be seen a little off the reef to the South. Abu Galawa Soraya has a fantastic coral garden and a wreck of a private sailing boat packed with glass fish.

Dive Shab Sharm, with its wall dives and White Tip Reef sharks. Oceanic White Tips and Silky sharks can sometimes be found in the blue and turtles often visit the South side before heading further south to Wadi Gamal, with its flowing banks of hard yellow and green soft coral, resident angel and butterfly fish, and in the right season huge schools of placid jack and tuna visit the area.

St John's is a vast collection of small reefs offering some of the most remote and rewarding diving in the Red Sea. Habili Ali offers giant gorgonians and black corals whilst Grey Reef, Silvertip and schools of Hammerhead sharks might be found on the west side. Habili Gafaar is a mass of soft corals teaming with shoals of snappers, butterfly fish and barracudas. Mantas, Grey Reef and Silvertip sharks can be seen in the blue.

Gota Kebir is a massive reef, famous for its tunnels and south plateau, where jacks and barracudas can be seen and the occasional manta. The tunnels are ideal for novice cave divers.

Gota Soraya is rated as possibly one of the best wall dives in the Red Sea, with overhangs and cracks in the reef wall full of glass fish and sweepers and an abundance of corals, Grey Reef, Silvertips and Hammerhead sharks.

Note: Minimum of 40 logged dives recommended
| | | |
| --- | --- | --- |
| Prices (7 nights) from: | Low | High |
| South & St Johns | £555 | £865 |
Fact File
Best Time: All year.

Average Air temps: 18-35°C

Average Water temps: 18-28°C

Visibility: 15-30m

Top Dive Sites:
North - Shaab El Erg, Abu Nuhas Wrecks (Giannis D, Carnatic, Lentil & Tile wrecks), Gubal Island, WWII British wreck Thistlegorm,Ras Mohamed National Park & Shark Reef. Rock & Zabargad Islands (Khanka wreck). South - Big and Little Brothers, Daedalus Reef and Elphinstone, St John's Fury Shoal's system.

Great Reasons to Dive on a Liveaboard in the Red Sea


Variety of itinearies to North and Southern Sites.
Departures from Hurghada, Marsa Alam & Hamata.
Perfect combination of reef & wreck diving.
Suites, shared or singles cabins.
FREE Nitrox Courses & FREE Nitrox fills on certain boats.
Sharks & large pelagics at southern sites.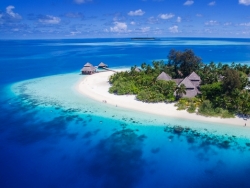 from £1195pp ALL INCLUSIVE
MALDIVES DIVING HOLIDAY OFFER - SAVE £200pp
Andaaran Club Rannalhi, Maldives. 1 week from £1,195pp including flights & transfers. Departs LAST MINUTE 30 March to December 2017. LIMITED AVAILABILITY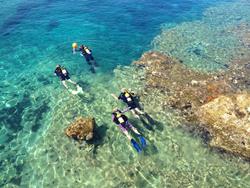 from £499pp inc Flights
MALTA 4* Hotels with PADI and BSAC scuba diving centres close by. 1 week BB including flights and transfers from £499. Range of daily shore and boat diving plus beginner to advance specialist courses.
from £599pp ALL INCLUSIVE
RED SEA SAVE £150pp!
3* All Inclusive Beach hotel 1 week from £599pp, 5* Hotel from £699pp ALL INCLUSIVE including return flights and transfers. Perfect for learn to dive or taking a speciality or advanced course. Departs LAST MINUTE. Limited availability.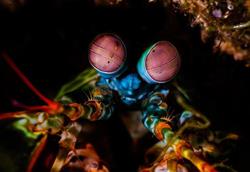 from £799pp SAVE £100pp
PHILIPPINES - PUERTO GALERA SAVE £100pp
Puerta Galera Diving Holiday 2016. 7 nights from £799pp including flights, transfers. Deep & drift dives, remote reefs, numerous islands & WWII wrecks. Departs LAST MINUTE to Sept 2017. See VIDEO >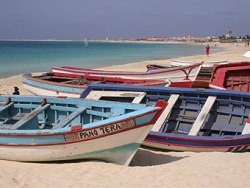 from £995pp inc Flights
CAPE VERDES - Sal Islands 7 nights from £995 INCLUDING flights & transfers INCLUDING 10 Dives! Stay in Santa Maria town on the Cape Verdean Islands of Sal with its spectacular beaches, Portuguese-creole culture and variety of shore and boat diving. Depart 25 May 2017 HALF TERM
from £995pp SAVE £150
OMAN DIVING HOLIDAY SPECIAL OFFER - SAVE £150pp
4* Sifawy Boutique Hotel 1 week from £995 SAVE £150 Half Board Departs May/June 2017. MAY HALF TERM from £1,599 including 10 dives, flights & transfers.
from £1499pp FB INC DIVING!
INDONESIA MANADO + LEMBEH OFFER SAVE £200pp
Tasik Ria 7 nights Full Board from £1,499pp INC 15 DIVES!
Manado + Lembeh TWIN CENTRE 14 nights Full Board from £2,599pp INCLUDING 30 DIVES including flights & transfers. Depart LAST MINUTE to December 2017.
from £1699pp inc Flights
SANGAT CORON WRECKS SAVE £200pp
7 nights Full Board from £1,699pp including flights & transfers. Dive the Wrecks of Coron Japanese World War II Wrecks - mini Truk! Departs LAST MINUTE & 2017.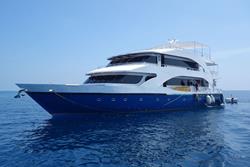 from £1699pp inc Flights
MALDIVES LIVEABOARDS Special Offers SAVE £150pp
Special Offers aboard Emperor Atoll, Voyager, Leo and Voyager liveaboards.
7 nights Full Board INCLUDING flights and transfers from £1,699.
Departs LAST MINUTE to December 2017 & January 2018.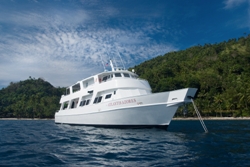 from £3695pp inc Flights
LIVEABOARD Demaguete - Philippines aboard the Luxury Atlantis Azores. Bohol Safari Itinerary. 7 nights including flights, transfers and diving, tanks, weights. Mantas to beautiful corals and critters. Land based extensions available.
Depart 17 June 2017.