from £2095pp SAVE £300
SAVE up to £300 per person at the excellent 4* Atlantis Dive Resort in newly featured Dumaguete, Philippines. Superb fine dining, own reef, Apo Island, turtles, macro, Mandarinfish dives & fluoro night diving plus dedicated, climate controlled, underwater photography room.
Atlantis Dive Resort Dumaguete

Philippines, Far East & Australia
The Atlantis Resort Dumaguete, has 40 guest rooms, pool, spa, superb restaurant and bar plus on site PADI dive centre. You can dive up to 5 dives a day including in your package with choice of shore or day boat diving with house reef, excellent critter and world class diving at Apo Island.
1 + 7 NIghts Full Board
INCLUDING return UK flights & transfers
INCLUDING up to 5 dive per day including night diving


Depart 02 July 2017 from £2,295pp SAVE £300
Depart 24 August 2017 from £2,395pp SAVE £300
Depart 03 Sept 2017 from £2,195pp SAVE £300
Depart 01 Oct 2017 from £2,095pp SAVE £300
Depart 02 Nov 2017 from £2,095pp SAVE £300
Depart 03 Dec 2017 from £2,195pp SAVE £300

Price includes return UK flights, transfers, 7 nights Full Board in Deluxe Room on twin share basis plus up to 5 dives per day weights and tanks, for qualified divers (Mininum PADI Open Water or equivalent. Some dives may be deeper than 18m in which case a further course is required to be eligible for these dives. Subject to availability.
More information about Atlantis Dive Resort Dumaguete in Philippines, Far East & Australia
The Atlantis Resort Dumaguete, offers an excellent standard of accommodation, diving, spa and scuba diving services in Dumaguete. With 40 guest rooms, pool, spa, superb restaurant and bar plus on site PADI dive centre. You can dive up to 5 dives a day including in your package with choice of shore or day boat diving.
Location
The resort is approximately a 45 minute drive from Dumaguete Airport, in Sibulan on the south east coast of Dumaguete. The resort is set in it's own private gounds just outside of Dauin village, facing the Bohol sea.

Accommodation
There is a choice of guest rooms accommodation each with individually controlled air conditioning, ceiling fan, ensuite bathroom with shower and WC with solar heated hot water, supply of toiletries, fully stocked mini bar (with additional charge payable locally, cable TV, in room safety deposit box, flat screen LCD TV and coffee and tea making facilities in Suites, and terrace or balcony with garden furniture or hammock. All rooms have free WiFi. Categories of rooms include:

Deluxe Room With either one King (convertible to 2 Twin Beds) or one Queen size bed. Some deluxe rooms have adjoining rooms with connecting door with 2 Twin Beds and shared balcony. These work well for families.

Garden Suite With one King size bed (convertible to 2 twin beds), larger ensuite bathroom, DVD player and larger furnished balcony or patio.

Ocean Front Room With one King size bed (convertible to 2 twin beds), DVD player and spacious balcony set next to the restaurant area with direct Ocean view and small garden area in front.

Seaview Suite With one Queen size bed, dvd player small office with desk, larger balcony and sea view.

Premier Garden Suite With two Queen size beds, DVD player, minibar and spacious living area.

Facilities
The resort has a reception area, Toko's restaurant and bar area which is semi open with spectacular ocean views. The fresh water, non-chlorinated pool and resort are surrounded by tropical plants. With sunbeds and the pool is over 100 sqm in size with a shallow (1m) area, as well as a deeper (3m) area used for diving training. The friendly bar service offer refreshments, cocktails and freshly brewed italian style coffee. The resots newly renovated spa has four private therapy rooms, sauna, rain shower and offers offers a range of massage therapies. Open from 7am to 10pm you can prebook a range of resonably prices therapuetic and relaxing massage treatments including Swedish, sport, Siatsu, reflexology, hot stone, facials or body and beauty treatments including scrubs, wraps, hair or nails with combination packages available. The menu is freshly prepared using local products to an international standard with a la carte menu and specials displayed on the blackboard daily. The resort shop has a range of diving accessories and gifts to purchase including tshirts, rash vests and local arts and crafts. Internet is free with your stay at Atlantis and most areas of the resort have WiFi connection. The reception area has a complimentary desk top computer area.

Dive Centre
The Atlantis resort has it's own diving centre based withing the resort a few steps from your room. Spacious kitting up and personal locker area is allocated for each diver, with separate washing tanks for equipment and photographic equipment, spacious camera table and briefing area. Nitrox, re-breather and technical diving is available for qualified divers. Included in your package are up to 5 dives per day.
Camera Room
Dumaguete Resort a dedicated camera room with 21 individual cubbyholes to store equipment, a work surface 80cm deep and a total of nearly 14m long and floor space of over 21 square meters. Five air-guns are positioned around the room, 16 sets of power sockets in both 220 and 110 volts, paper towel dispensers for cleaning O-Rings, a shelf running the length of the work surface for battery chargers and eight fluorescent under-shelf lights for additional illumination for the all important O-Ring check. The room is climate controlled for comfortable working conditions and also has a 42-inch HD flat-screen TV mounted on the wall with both HDMI and USB connections. Guest can now preview their photos and video on the big screen at the end of a days great diving.
Our Opinion
The Resort welcomes you with the phrase "Arrive as a guest ... leave as a friend" and our experiene of the excellent, relaxed services bears true to this. From the reception, hotel facilites, wonderful dining and bar to the first class diving service. We highly recommend this resort.
Gallery
Fact File
Best Time: Year Round (Oct-May)

Average Air temps: 30°C

Average Water temps: 21-24°C Dec-Feb, 25-30°C Mar-Nov.

Visibility: 15-40m.

Top Dive Sites: Puerto Galera - Dive Sites The Canyons, Donsol area, Verde Island, Dugon Wall Sabang Wreck, Shark Cave & Hole in the Wall. Coral Gardens (easy). Giant Clam (muck). Many outstanding wall dives. More >

Philippines Dive Centres: More >


Great Reasons to Dive in the Philippines

Over 3000 species of fish.
15,000 square miles of reef.
Plenty of dives for new divers.
Drift dives (some 5 knots+)
Numerous critter sites.
Whale shark and Giant Pacific mantas (Feb-May) at Donsol & Reef shark
Nesting & hatching turtles.
Photographers heaven.
Wrecks of Coron 'Mini Truk'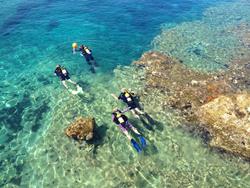 from £499pp inc Flights
MALTA 4* Hotels with PADI and BSAC scuba diving centres close by. 1 week BB including flights and transfers from £499. Range of daily shore and boat diving plus beginner to advance specialist courses.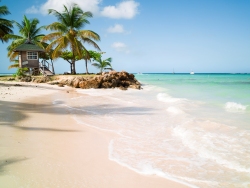 from £959pp inc Flights!
TOBAGO Best Value Caribbean scuba diving holidays! SAVE £100
1 week BB from £959pp including return flights & transfers! Sociable, small hotel with pool. Depart LAST MINUTE June 2017.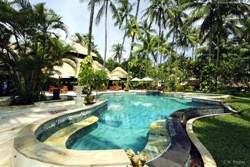 from £1099pp
BALI - INDONESIA Luxury Bali Spa Dive Resort. Fine dining restaurants, relaxing spa, superb house reef and dive centre on site. Ideal for courses, reefs, wrecks & critters! Depart June 2017. See VIDEO >
from £1499pp FB INC DIVING!
INDONESIA MANADO + LEMBEH OFFER SAVE £200pp
Tasik Ria 7 nights Full Board from £1,499pp INC 15 DIVES!
Manado + Lembeh TWIN CENTRE 14 nights Full Board from £2,599pp INCLUDING 30 DIVES including flights & transfers. Depart LAST MINUTE to December 2017.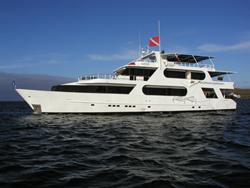 from £1000OFF
SAVE up to 50% OFF luxury Aggressor liveaboards worldwide with Sportif Dive holidays. Palau - Micronesia - SAVE 50%, Red Sea, Bahamas, Cayman Islands, Turks & Caicos - Caribbean, Cocos Island - Costa Rica, Belize, Galapagos, Kona - Hawaii, Oman, Maldives, Thailand, Indonesia, Raja Ampat - Coral Triangle & the NEW Roatan Aggressor in 2017/2018.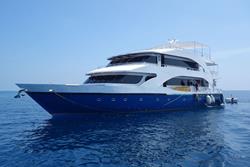 from £1699pp inc Flights
MALDIVES LIVEABOARDS Special Offers SAVE £150pp
Special Offers aboard Emperor Atoll, Voyager, Leo and Voyager liveaboards. Departs LAST MINUTE to January 2018.
7 nights Full Board INCLUDING flights and transfers from £1,699.
Departs LAST MINUTE to December 2017 & January 2018.