2020 - 2021 Scuba Diving Holidays, Liveaboards and Learn to Dive Courses to the Maldives, Red Sea, Canary Islands, Far East, Caribbean and the Pacific.
Malapascua Island Dive & Beach Resort

Philippines, Far East & Australia
NEWLY FEATURED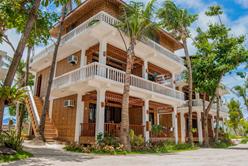 The Malapascua Island Dive and Beach Resort is the first dive resort built in Malapascua, in 1997. A resort known for its beautiful beach garden with hammocks, the Malapascua Dive & Beach Resort offers a range of high quality accommodation and facilities, along with superb diving opportunities in the kind of island paradise many can only dream of.
Location
Malapascua Island is a small island in the Visayas, located off the northern tip of Cebu. Most people get to Malapascua via Cebu City, from where it is a three and a half hour drive up to the northern port of Maya, where you can catch a 45 minute ferry to Malapascua, The resort is located right on the beachfront, at a prime spot on Bounty Beach. It is located within easy access of the main tourist beach but far enough away to give it a relaxed, secluded atmosphere.
Accommodation
The Malapascua Dive & Beach Resort offers a choice of well maintained rooms, each with a private balcony. Categories of rooms include:
Standard Room
This comfortable air conditioned room offers two twin beds, with access to an extended private balcony, and located near to the beachfront, restaurant and bar.
Deluxe Room
This spacious 21m² air conditioned room is fitted with either one double bed or two twin beds, subject to availability, and private bathroom with shower. Enjoy watching the satellite cable TV with a fully stocked mini bar offering a selection of drinks and snacks. Sliding doors open onto a private balcony with a garden view. There is also the possibility to upgrade to the Beachfront Deluxe Room, with internet connectivity and easy access to the beautiful Bounty Beach.
Super Deluxe Room
The air conditioned Super Deluxe room is elegantly designed with two comfortable queen size beds, a fully stocked mini bar with a range of drinks and snacks, satellite cable TV, private bathroom with shower and sliding doors opening onto a private balcony. At a sizeable 26m², this room is perfect for a group of four or family.
Malapascua Dive Resort Suite
The most luxurious room available, the Suite is fitted with a comfortable double bed, a fully stocked mini bar, satellite cable TV, private bathroom and shower, a water dispenser and internet access. Sliding doors open onto a secluded private balcony.
Facilities
The Malapascua Island Dive Resort has a restaurant located on site, offering an extensive range of both local and international cuisine. The acclaimed breakfast menu is available all day and offers a wide choice including homemade pancakes and freshly baked croissants. For lunch, why not sample a tasty salad or sandwiches made with freshly baked bread? The evening menu is designed to suit all tastes and as a result offers American, European and Asian cuisine, including delicious local dishes. There are also plenty of vegetarian options. The Sea View bar located next to the restaurant provides the perfect place to relax, with cold beer on tap. You can also sample an exotic cocktail or fruit shake - "Happy Hour" between 5-7pm offers buy one get one free on selected cocktails. In addition, the new One Up Bar "Brew with a View" offers a beautiful view, music and a wide selection of drinks and snacks – perfect for socialising with other travellers and enjoying the cool breeze. It is also well worth checking out "Coffee Corner", with arguably the freshest brewed coffee on the island available, brewed using their own special blend of finest roasted coffee beans with filtered water. There is also a bakery with a wide assortment on offer including homemade pies and European style breads. Orders are accepted and cakes can be made for any occasion.
There are a number of further facilities to ensure you have a relaxed and stress free stay. The newly refurbished rooftop Exotic Spa is the ideal place to unwind. Professional masseurs are able to give you a range of massages including Reflexology, Thai massage, Swedish, Shiatsu, Aroma Therapy and more. A safety deposit box is located at reception, and while you are there be sure to ask the knowledgeable staff for any travel advice or assistance. Free wifi access is available for guests at the restaurant, but there is also a designated internet cafe and telephone available. A convenience store is located on site, as well as a laundry room. There is 24 hour security at the resort for your safety and peace of mind. Transfers can be arranged at an additional cost; the staff will be happy to book a ferry for you or organise an airport transfer. The resort has a number of air conditioned reliable cars and vans for this.
Diving
A PADI 5 star IDC facility is located onsite, with dive schedules to fit all ranges of diver experience and preferences, and a great variety of dive sites, with daily dives to see the infamous Thresher Sharks. More >

Gallery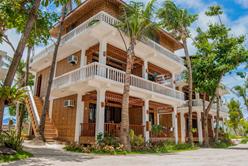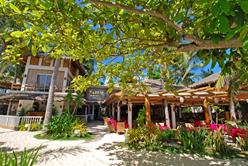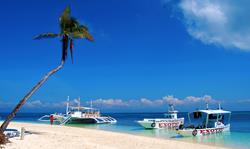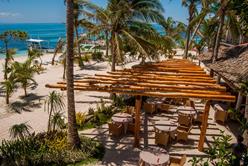 Fact File
Best Time: Year Round (Oct-May - dry season).

Average Air temps: 30°C

Average Water temps: 21-24°C Dec-Feb, 25-30°C Mar-Nov.

Visibility: 15-40m.

Top Dive Sites: Superb drift diving at The Canyons in Puerto Galera, incredible marine diversity at Dauin Norte in Dumaguate, dive with Thresher Sharks at Monad Shoal in Malapascua, and dive the numerous Wrecks of Coron at Sangat Island. More >

Philippines Dive Centres: More >


Great Reasons to Dive in the Philippines

Over 3000 species of fish.
15,000 square miles of reef.
Plenty of dives for new divers.
Drift dives (some 5 knots+)
Numerous critter sites.
Whale shark and Giant Pacific mantas (Feb-May) at Donsol & Reef shark
Nesting & hatching turtles.
Photographers heaven.
Wrecks of Coron 'Mini Truk'
Thresher Shark diving in Malapascua.