2018 Scuba Diving Holidays, Maldives Diving Holiday, Red Sea Diving Holidays, Liveaboards and Learn to Dive Holidays from Sportif Dive
Caribbean Scuba Diving Holiday Offers
Article date : Oct 1, 2018
Sportif Dive love the Caribbean for a scuba diving holiday. The winter months are perfect to head to Grenada and all time favourite Tobago!
Superb value and luxury hotels on beautiful sandy beaches, stunning views, warm water and a wide variety of diving. From wrecks in Grenada, to superb conditions for learning in Barbados or improving your skills, to exciting drift, shark or even mantas in Tobago!
Here is a summary of some of the best offers we have right now!

Barbados, Caribbean
Coconut Court Hotel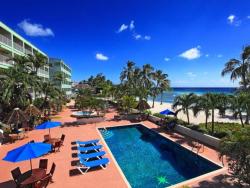 The Coconut Court Hotel in Barbados is a welcoming, family owned and run hotel that combines excellent, informal service with comfortable accommodation and superb, beach front location. Located on the south west coast in Hastings around 5 minutes from Carlyse Bay and just over 3km from Bridgetown.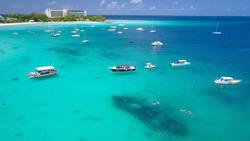 Diving
Barbados offers relaxed divingm with up to 24 dive sites and easy to access small reefs and wrecks. The shallow Carliyse Bay is a great place to start and a designated Marine Park, with 6 shipwrecks within 10 minutes from the sandy shore and accessible for all levels. Beginners can gain experience in sheltered conditions with little to no current. More >



Cayman Islands, Caribbean
Sunset House Dive Resort
Grand Cayman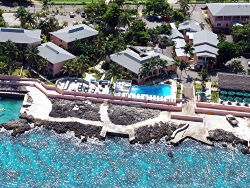 Located less than a mile to the shops and restaurants of George town and close to Grand Caymans 7 mile beach the 'Hotel for Divers by Divers', the Sunset House hotel offers a relaxed atmosphere focused around the needs of divers with good shore diving access. World famous dive photographer Cathy Church dive centre is based at the hotel offering courses, specialist dive equipment and services onsite.
SPECIAL OFFERS
Group Offer - book 10 persons
FREE unlimited Nitrox offer.
SAVE up to £100 per person.

Travel Dates: Selected dates in 2018/2019.
Subject to availability.
Book by 15 November2018.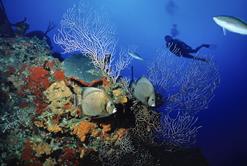 Diving
The Cayman Islans has more than 200 dive sites marked with moorings, warm, calm waters, 100 ft. plus visibility and breath-taking variety of marine life for divers of all levels from novice to Nitrox and Tec diving. It's all here, from world class legendary dives on Bloody Bay Wall to the unique Stingray City; sheer walls adorned with sponges and corals in a stunning array of colours, wrecks, 40 wall dives, 26 reef dives & 6 wreck dives. More >

Grenada, Caribbean
True Blue Bay Boutique Resort & Villas

The True Blue Bay is a boutique resort set on the site of an old indigo plantation. Perched on a hillside amongst tropical gardens sloping down to the sparkling blue waters of the bay and commanding views of the Caribbean Sea.
SPECIAL OFFERS
7 Nights For The Price Of 6 or
10 Nights For The Price Of 8 or
14 Nights For The Price Of 11
Travel Dates: 03 October 2018 to 19 February 2019 and 01 March to 30 June 2019 (20-28 February 2019 Excluded). Subject to availability.
Book by 31 October 2018.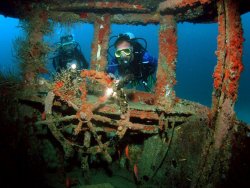 Diving
With over 30 different dive sites from St Georges Bay, theres a variety of hard and soft corals, underwater sculpture park created by UK artist Jason Taylor and variety of shallow wreck sites including the largest wreck in the Caribbean, the Bianca C, a 600ft cruise ship which went down in 1961 known as 'the Titanic of the Caribbean'. More >

St Lucia, Caribbean
Anse Chastanet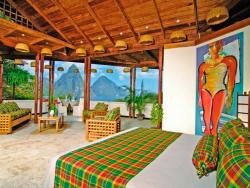 Set in a 600 acre hillside plantation on the southwest coast, bordering two soft, sand Caribbean beaches with pristine coral reefs just off shore. This luxury 5* hotel offers the finest views of the Pitons and arguably one of the world's finest romantic diving destinations - perfect for a special occasion, wedding or honeymoon. With top class PADI dive centre on site and protected reef just off the beach.

SPECIAL OFFERS
SAVE 30% in 2019 at 5* Anse Chastenet

Travel Dates: 03 January - 21 December 2019
Terms: Minimum stay 7 nights, on all inclusive basis in Standard, Superior, Deluxe Beachside and Deluxe Hillside room categories. Offer is not combinable with other offers except Honeymoon Special. Subject to availability.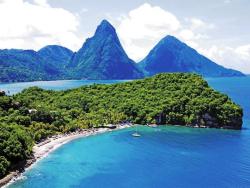 Diving
The marine reserve at Anse Chastanet offers some of the best shore diving in the Caribbean, located in the Soufriere Marine Management Area with views of the spectacular twin peaks, the petit and Gros Pitons to the south. Varied dives are available from shallow coral spurs and sandy gullies to sudden, dramatic breaks down sheer walls. The reef starts just beyond the water's edge at Anse Chastenet, with a remarkable ecosystem, 150 different species of fish, shallow diving, plus the easily accessible wreck of the Lesleen M. More >



Tobago, Caribbean

Coco Reef Resort & Spa
South West Coast, Tobago

A high quality hotel in Tobago, situated on its own private, white sand beach with onsite first class PADI dive centre, gym and spa services. If you like first class service, yet a relaxed Caribbean resort this is the place for you. Swimming pool, spa, beachside restaurant and fine dining and all a short ride from the markets and shopping in Scarborough.
SPECIAL OFFERS
SAVE up to 30% in 2019 at Coco Reef

Travel Dates: 01-31 October 2018
Subject to availability.
View Now >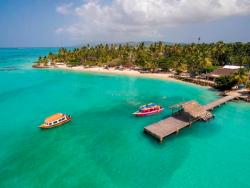 Diving
Tobago offers an excellent diving holiday location for all levels of diver. The main dive sites are Speyside in the north-east and Crown Point at the south-west. The wreck of the Maverick, a previous inter island ferry deliberately sunk in 1997, is sited along the north west coast. Other notable dive sites are the Tarpon Bowl and The Sisters which are huge rock towers that plunge to a depth from above the water to over 40m where Scalloped Hammerheads. More >