St Kitts, Caribbean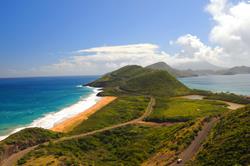 A St Kitts diving holiday offers an ideal diving holiday ideal for novices or those wishing to combine a caribbean beach holiday with recreational diving. Intoxicating natural beauty, sunny skies, warm waters and white sandy beaches combine to make St. Kitts one of the most seductive spots in the Caribbean. Christopher Columbus first spotted St. Kitts in 1493. Later, the growth of the sugar trade led to an advanced and luxurious development that is among the best in the Colonial Caribbean.

Diving
Basseterre, St Kitts is known for its well-preserved, attractive colonial architecture. In fact, Basseterre is one of the most picturesque colonial settlements in the entire Caribbean. Due to the number of sunken vessels, virgin reefs and other submerged natural wonders, dive enthusiasts are now discovering that, in St. Kitts, beauty runs deep. Most of the dive sites are on the protected Caribbean side of the island. The seas tend to be small with no swell of the Atlantic and very little if any current. Here the reefs and wrecks begin in shallow water and fall off to depths of 30m or more with areas of extensive fish life and formations for exploration. St Kitts is surrounded by new and untouched dive sites, marked by massive beds of coral, teeming with fish of every stripe and color.

Culture & Activities
Spectacular Mount Liamigua, a dormant volcano located at the island's centre, dominates the landscape. Home to the Federation's capital city. St Kitts is one of the smaller caribbean islands, it's easy to get around. A quarter of the island is national rainforest with wildlife including chattering vervet monkeys and scurrying families of mongoose, to roaming cows, goats, and black-bellied sheep. Drive or hike the Valley of Giants, zip line or climb up to s the cradle of Sofa Rock, the edge of the now dormant volcano with guided tours right into the steaming crater. Explore 18th century historical site, the Brimstone Hill Fortress & National Park a World Heritage Site Other activities include birdwatching, deep sea fishing, kayaking and beach watersports, golf, catamaran cruises or dining out in the many restaurants of Basseterre.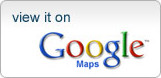 Gallery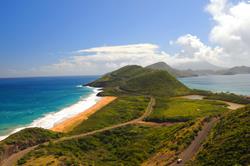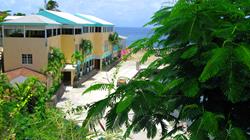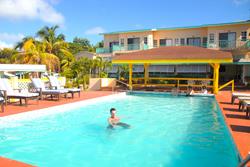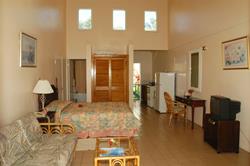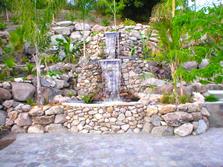 Fact File
Diving Conditions




Suitability:
Beginners

Intermediates

Advanced

Technical

Best Time: December to June

Average Air temps: 26°C

Average Water temps: 24-27°C

Visibility: 5-100m (Jan-June)
Up to 200m (July - December)

Top Dive Sites: Black Coral Reef. Accessible wreck for beginners - M.V. Corintian called The Tug and M.V. Talata with vocanic vent shooting warm air in 18-20m.

Great Reasons to Dive in St Kitts


Calm waters ideal for Learn to Dive
Good visibility
Pretty, colourful coral gardens
Variety of underwater lanscapes, pinnacles & gullies
Good for non-divers & snorkellers
Luxury hotel options - ideal for a special occasion or wedding/honeymoon.