from £1699pp inc Flights
Sangat Island and Wrecks of Coron - a mini Truk! Special offer diving holiday including flights & transfers. Dive the amazing Sangat Island Wrecks of Coron in the Philippines LAST Minute to September 2017 SAVE £200 per person!

Sangat Island Resort + Wrecks of Coron, Phillippines >


1 + 7 nights FULL BOARD from £1,699pp SAVE up to £200pp !
INCLUDING return flights & transfers

07 May 2017 from £1,699pp
01 June 2017 from £1,699pp
02 July 2017 from £1,699pp
20 Aug 2017 from £1,899pp
17 Sept 2017 from £1,799pp

Price includes return flights, 1st night in hotel in Manila + 7 nights Full Board, twin share basis, transfers. Subject to availability. Additional flight supplement may apply to certain dates.


Diving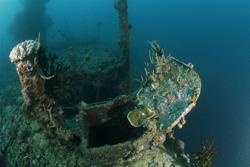 Dive destinations located close to the open ocean waters (such as the Nanshin Maru Wreck off of the coast of Black Island and Cathedral Cave at the southern tip of Coron Island) and land-locked bodies of water (such as the geothermal waters of Barracuda Lake) have the best dive visibility – typically 20-meters and more. Dive destinations located close to the open ocean waters (such as the Nanshin Maru Wreck off of the coast of Black Island and Cathedral Cave at the southern tip of Coron Island) and land-locked bodies of water (such as the geothermal waters of Barracuda Lake) have the best dive visibility – typically 20m or more. More >



More information about Sangat Island Dive Resort in Philippines, Far East & Australia
Sangat Island is boutique dive resort in the heart of the Coral Triangle, Philippines. Perfectly positioned to access and dive the Wrecks of Coron - known as the 'mini Truk' of the Far East. Eco conscious divers will love the native styled guest houses, with a wide variety of activities and superb diving facilities in this diver run and orientated resort. This is truly something very special.

Location
Sangat Island Dive Resort resort is the only resort island offering diving facilities in Coron Bay, Palawan, Philippines near to 12 Japanese shipwrecks. Set within a wildlife reserve situated on a 300m stretch of pure white sand. With towering limestone cliffs and beautiful bay lined by coconut palms it is a spectacular location in which to stay.

Accommodation


Located on the south western cusp of Sangat island this eco resort offers a choice of 13 local-styled room options including Beachfront Cottages, Beachside Chalets, Hillside Cottages, family-friendly Bungalow Suite units, Hill top Chalets and a tri-level, two-bedroom Lambingan Villa with its own private, white sand beachfront. All resort accommodation is constructed with local materials including hand-woven bamboo wall panels, split-bamboo flooring, and Cogon Grass or Nipa Palm roofing. Well ventilated by large mosquito-netted windows each include ceiling fans, ample lighting, 220-volt electrical outlets and western-styled bathroom facilities.
Beachside Cottages Located directly on the beach, mounted on stilts with elevated wooden terrace, offers the perfect view of the tropical waters of Coron Bay with wooven hammocks and sun beds.

Beachside Chalets Offering a more spacious living/bedroom area with two double-beds and a bay-view terrace, a stone's throw fromthe beach, also with sea views and a shaded hammock lounge directly beneath the chalet.
Hillside Cottages Nestled at the base the limestone cliffs and nestled in the tropical forest minutes from the beach. front. Each hillside accommodation also includes an exterior bay-view terrace and woven cotton hammocks.
Bungalow Suites Each of two bungalow suite accommodations are spacious and comfortable enough to easily, and economically accommodation larger families or medium-sized groups under one roof. Each suite unit – constructed directly opposite each other has a common open-air foyer, featuring a living room area, two separate bedrooms.
Both bungalow suite units share a wrap-around exterior terrace complete with tables, chairs and cotton lounge hammocks. While set back from the beach front, guests will still be able to enjoy a relatively unobstructed view of the beach area and bay waters from the terrace.
Hilltop Chalets Perched well above the rest of the resort, the two Hilltop Chalets are the perfect accommodation for anyone interested in a private, exclusively-styled paradise hide-away. The our stone-walled, Cogon grass roofed Chalets also offer commanding views of Coron Bay and effortless access to our bar and restaurant facilities. Each Chalet features a bamboo-canopied bed, modern rock-tiled bathroom with glass-walled shower room, satellite TV, fully stocked mini-bar and subtle ambient lighting.
Lambingan Villa Ultra-secluded, tri-level Lambingan Villa, complete with its own private white sand beachfront is, crafted into a cove of limestone some 200 meters from your nearest neighbour and accessible only by kayak or a hanging foot bridge, With beach entry, open-air hammock lounge area, a Balinese "rock shower", elevated second-floor sleeping chamber with 2 queen size beds, 2 WCs, stocked mini bar and spacious third-floor master bedroom with king size bed, satalitte TV this is the ultimate getaway accommodation. Pefect for nature lovers – since Monkeys, Monitor lizards, Tarbon, Kingfisher and other assorted wildlife are frequent visitors.

Facilities
The open-air, beach-side restaurant and bar facility offers a wide selection of tasty regional and international dishes. Three buffet meals and coffee/tea are included in the price of each accommodation. In between you may order off a snack menu at additional charge. Sangat Island is relaxed and has 2 bars, the Sangat Island bar part of the restaurant and the over water Rock Bar. WiFi is available in the corner of the restaurant/bar area but remember you are remote so connection cannot be relied up.
After a hard day of scuba diving, jet-skiing or island trekking there's no better place to relax and share the days' adventures than from the intimate environment of the Sangat Island Bar or our newly-constructed over-water Rock Bar. In addition the resort offers activities such as jet skiing, sea kayaking, snorkeling, nature trekking, rock climbing and more. Excursions exploring some of the most beautiful neighbouring islands for trekking to shopping or sight-seeing can also be arranged.

GROUP DISCOUNTS AVAILABLE.

Diving
The Sangat Dive centre offers a range of courses fro PADI and SDI dive instructors and access to the World War II Japenese wrecks with house reef and house wreck minutes away. More >

Gallery
Fact File
Best Time: Year Round (Oct-May)

Average Air temps: 30°C

Average Water temps: 21-24°C Dec-Feb, 25-30°C Mar-Nov.

Visibility: 15-40m.

Top Dive Sites: The Canyons, Donsol area, Verde Island passage, Chicken Feather Island hot spring and Verde Island coral garden. Dugon Wall famous for Nudibranchs and Flatworms, Sabang Wreck, Shark Cave & Hole in the Wall. Coral Gardens (easy). Giant Clam (muck). Many outstanding wall dives. More >

Philippines Dive Centres: More >


Great Reasons to Dive in the Philippines

Over 3000 species of fish.
15,000 square miles of reef.
Plenty of dives for new divers.
Drift dives (some 5 knots+)
Numerous critter sites.
Whale shark and Giant Pacific mantas (Feb-May) at Donsol & Reef shark
Nesting & hatching turtles.
Photographers heaven.
Wrecks of Coron 'Mini Truk'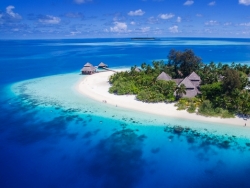 from £1195pp ALL INCLUSIVE
MALDIVES DIVING HOLIDAY OFFER - SAVE £200pp
Andaaran Club Rannalhi, Maldives. 1 week from £1,195pp including flights & transfers. Departs LAST MINUTE 30 March to December 2017. LIMITED AVAILABILITY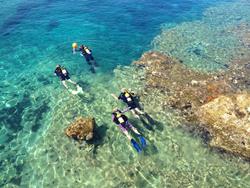 from £499pp inc Flights
MALTA 4* Hotels with PADI and BSAC scuba diving centres close by. 1 week BB including flights and transfers from £499. Range of daily shore and boat diving plus beginner to advance specialist courses.
from £599pp ALL INCLUSIVE
RED SEA SAVE £150pp!
3* All Inclusive Beach hotel 1 week from £599pp, 5* Hotel from £699pp ALL INCLUSIVE including return flights and transfers. Perfect for learn to dive or taking a speciality or advanced course. Departs LAST MINUTE. Limited availability.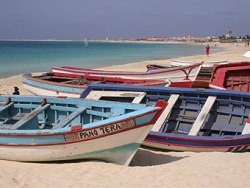 from £995pp inc Flights
CAPE VERDES - Sal Islands 7 nights from £995 INCLUDING flights & transfers INCLUDING 10 Dives! Stay in Santa Maria town on the Cape Verdean Islands of Sal with its spectacular beaches, Portuguese-creole culture and variety of shore and boat diving. Depart 25 May 2017 HALF TERM
from £995pp SAVE £150
OMAN DIVING HOLIDAY SPECIAL OFFER - SAVE £150pp
4* Sifawy Boutique Hotel 1 week from £995 SAVE £150 Half Board Departs May/June 2017. MAY HALF TERM from £1,599 including 10 dives, flights & transfers.
from £1499pp FB INC DIVING!
INDONESIA MANADO + LEMBEH OFFER SAVE £200pp
Tasik Ria 7 nights Full Board from £1,499pp INC 15 DIVES!
Manado + Lembeh TWIN CENTRE 14 nights Full Board from £2,599pp INCLUDING 30 DIVES including flights & transfers. Depart LAST MINUTE to December 2017.
from £1499pp inc Flights
RED SEA MY Emperor Superior South & St Johns Itinerary
1 week Full Board including diving, flights and transfers from £1,499pp! Depart 14 April 2017 EASTER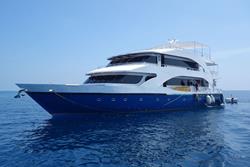 from £1699pp inc Flights
MALDIVES LIVEABOARDS Special Offers SAVE £150pp
Special Offers aboard Emperor Atoll, Voyager, Leo and Voyager liveaboards.
7 nights Full Board INCLUDING flights and transfers from £1,699.
Departs LAST MINUTE to December 2017 & January 2018.