from £3499pp SAVE £900
PHILIPPINES LIVEABOARD Scuba Diving Holiday offer with Sportif Dive

SAVING £900pp

on this special 9 night itinerary aboard the Atlantis Azores Liveaboard including flights, transfers & up to 5 dives per day!


Atlantis Azores Liveaboard - Philippines, Far East & Australia
Philippines luxury Liveaboard in Puerto Galera. 107ft boat with 8 cabins carrying up to 18 passengers with air conditioning and private facilities off the lower deck. Well laid out decks with a range of photographic facilities. Itineraries vary depending on time of year but include all things great and small from Mantas, reef shark, schools & abundant colourful reefs to nudibranchs and pygmy seahorses.
SPECIAL OFFER
Atlantis Azores Liveaboard 9 nights Full Board from £3,499pp SAVE £900
INCLUDING flights, transfers & up to 5 dives per day.
1 night BB in Manila included on arrival.
Depart 09 November 2017 from £3,499pp SAVE £900
Depart 07 December 2017 from £3,695pp SAVE £900
Price includes return UK flights, 1 night BB in Belmonth Hotel, Manila on arrival, 9 nights Full board in standard cabin on twin share basis on Atlantis Azores Liveaboarding including up to 5 dives per day. Subject to availability.


More information about Philippines Liveaboard Azores in Philippines, Far East & Australia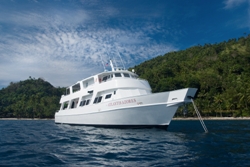 For your diving & liveaboard holiday to Philippines - Far East, Atlantis Azores is a luxury 107ft liveaboard with 8 cabins carrying up to 18 passengers with air conditioning and private facilities off the lower deck.

Accommodation
Seven deluxe staterooms with double and single berths, all with hairdryer, private toilet and shower and situated below decks. The Suite is located on the upper deck with a double and single berth plus desk and window.

Facilities
Air-conditioned salon with entertainment centre, galley, The boat has a partially covered sun deck, wet bar, hot tub, different seating areas and a large swim platform with warm freshwater showers.The saloon has a flat screen TV and shop for accessories and gifts. The onboard chef provides freshly prepared meals with a snack and drinks bar open all day. Drinks are complimentary including soft drinks, beer, rum and red and white wine. Internet and Cell Phone coverage is possible on some trips. Onboard safety equipment including defibrillator and D.A.N. oxygen system. First Aid Kit, Oxygen System with 100% Demand and defibrillator are fitted as standard.

Diving
Spacious dive deck with personal storage area for dive equipment, fresh, hot waters showers on back platform and a three-tier camera table is available for photographers along with a charging station. Air/Nitrox fills.

Schedule itineraries usually include up to 5 dives a day (including a night dive) from two Zodiac tender boats. The Azores offers a full range of PADI courses; popular specialties such as Nitrox, Underwater Photography & Naturalist can be easily completed around the dive schedule. Technical diving and Rebreather diving is possible if pre-arranged.

Sample Itineraries

Southern Leyte (6 day dive schedule)
Location of General MacArthur's "Return to the Philippines" including Padre Burgos, Sogod Bay North, Liloan Channel, Southern Point of Sogod Bay, Limasawa Island and San Fransciso Bay/Sonok depending on local conditions.See 2.5km of pristine coral gardens on the west side of Tancaan Point. There are spectacluar drop-offs, walls and lots of aquatic life. Whale sharks are common during the season. Land excursions include a visit to the west side at San Bernando, visit the village, shrine and landing site for the Portuguese explorer, Megellan in 1521.

Tubbataha Reef (6 day dive schedule)
Located in the Sulu Sea, at the center of the Coral Triangle between Indonesia, Malaysia and the Philippines. A remote, marine preserve, made up of the North & South reefs each of which enclose a sandy lagoon. One of Asia's best diving spots. Home to 573 species of fish, 373 species of corals, 11 species of sharks, 12 species of dolphins and whales, nestling hawksbill and green sea turtle.

Bohol (6 day dive schedule)
Cruise The Visayas, one of the three island groups in the Philippines; enjoy six fabulous days diving from the Atlantis Azores around one of the most beautiful and bio-diverse regions in Asia. Dive sites include Sumilon, Cabilao, Balicasag Island, Panglao Island, Pamilican Island and Siquijor depending on local londitions. Land Excursions: Mid week explore Bohol most famous sites - The Chocolate Hills, the Tarsiers a small primate and butterfly farm or explore the 1.5km coral white sands of Alona Beach.

Scheduled itineraries vary throughout the year and are subject to change locally dependant on prevailing conditions.
Gallery





Fact File
Best Time: Year Round (Oct-May)

Average Air temps: 30°C

Average Water temps: 21-24°C Dec-Feb, 25-30°C Mar-Nov.

Visibility: 15-40m.

Top Dive Sites: Puerto Galera - Dive Sites The Canyons, Donsol area, Verde Island, Dugon Wall Sabang Wreck, Shark Cave & Hole in the Wall. Coral Gardens (easy). Giant Clam (muck). Many outstanding wall dives. More >

Philippines Dive Centres: More >


Great Reasons to Dive in the Philippines

Over 3000 species of fish.
15,000 square miles of reef.
Plenty of dives for new divers.
Drift dives (some 5 knots+)
Numerous critter sites.
Whale shark and Giant Pacific mantas (Feb-May) at Donsol & Reef shark
Nesting & hatching turtles.
Photographers heaven.
Wrecks of Coron 'Mini Truk'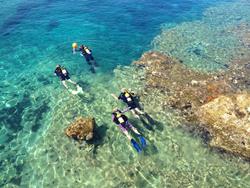 from £499pp inc Flights
MALTA 4* Hotels with PADI and BSAC scuba diving centres close by. 1 week BB including flights and transfers from £499. Range of daily shore and boat diving plus beginner to advance specialist courses.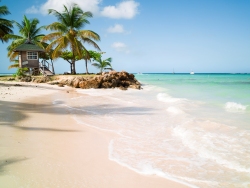 from £959pp inc Flights!
TOBAGO Best Value Caribbean scuba diving holidays! SAVE £100
1 week BB from £959pp including return flights & transfers! Sociable, small hotel with pool. Depart LAST MINUTE June 2017.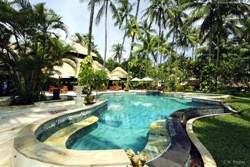 from £1099pp
BALI - INDONESIA Luxury Bali Spa Dive Resort. Fine dining restaurants, relaxing spa, superb house reef and dive centre on site. Ideal for courses, reefs, wrecks & critters! Depart June 2017. See VIDEO >
from £1499pp FB INC DIVING!
INDONESIA MANADO + LEMBEH OFFER SAVE £200pp
Tasik Ria 7 nights Full Board from £1,499pp INC 15 DIVES!
Manado + Lembeh TWIN CENTRE 14 nights Full Board from £2,599pp INCLUDING 30 DIVES including flights & transfers. Depart LAST MINUTE to December 2017.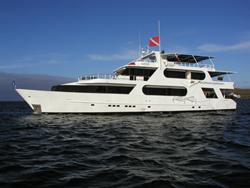 from £1000OFF
SAVE up to 50% OFF luxury Aggressor liveaboards worldwide with Sportif Dive holidays. Palau - Micronesia - SAVE 50%, Red Sea, Bahamas, Cayman Islands, Turks & Caicos - Caribbean, Cocos Island - Costa Rica, Belize, Galapagos, Kona - Hawaii, Oman, Maldives, Thailand, Indonesia, Raja Ampat - Coral Triangle & the NEW Roatan Aggressor in 2017/2018.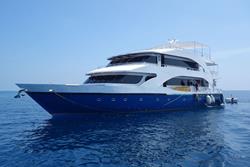 from £1699pp inc Flights
MALDIVES LIVEABOARDS Special Offers SAVE £150pp
Special Offers aboard Emperor Atoll, Voyager, Leo and Voyager liveaboards. Departs LAST MINUTE to January 2018.
7 nights Full Board INCLUDING flights and transfers from £1,699.
Departs LAST MINUTE to December 2017 & January 2018.