2020 - 2021 Scuba Diving Holidays, Liveaboards and Learn to Dive Courses to the Maldives, Red Sea, Canary Islands, Far East, Caribbean and the Pacific.
Malta Dive Centre - Malta, Gozo and Comino, Mediterranean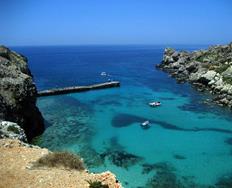 The Malta Dive Centre is a multi diving agency school with over 40 years of experience. A family run business offering excellent standards of service from novice divers to advanced technical divers. A BSAC Centre of Excellence, PADI Dive Centre and 5 Star Career Development Centre and TDI course centre.
Location
In the St Paul's Bay Area on the north Malta coast.

Services
The centre offers a complete range of introductory scuba diving lessons and full PADI and BSAC courses, speciality courses and daily diving excursions around the three Islands of Malta, Gozo and Comino. Quality diving equipment, compressors, vehicles with modern, well-maintained dive boats. A professional team of fully qualified instructors (rather than Divemaster interns or trainees) lead excursions and courses.
Facilities
The Dive Shop is large, fully air conditioned and very well-stocked. Choose from a wide range of brands at some of the lowest prices in Europe. Right next doord the Centre is air conditioned, studio apartments, purpose-built for divers, which has an area set aside to wash and hang your gear.

Dive Courses
PADI Courses: Try Dive, Discover Scuba Diving, Scuba Diver, Upgrade to Open Water Diver, Open Water Diver, Open Water dives only, Private Open Water, Advanced OPW, EFR, Rescue and Divemaster. Speciality courses: Night, Deep, Wreck, U/W Navigator, Boat, Multilevel, S&R, U/W Naturalist, Nitrox, U/W Photographyer, Equipment Specialist, Dry Suit (own suit required), PPD, Cavern Diver, O2 Provide (no diving), DSAT Tec Basic Speciality, Drager 'Dolphin'.
BSAC Courses: Ocean Diver, Ocean Diver dives only, Sports Diver, Sports referral, Diveleader Part 1 & 2 and complete.
| | |
| --- | --- |
| DIVE INSTRUCTION | Price from |
| PADI Open Water | from £289 |
| PADI Advanced Open Water | from £200 |
| BSAC Ocean Diver | from £309 |
| BSAC Sports Diver | from £309 |
Additional Certification fees, course manuals and Divemaster registration are payable at the Dive centre.


Dive Packages
Rental dive packages for 10, 12, 15 & 18 Litre 7 days packs from £75. Rental services include pony tank, Oxygen therapy equipment and O2 refill equipment by the day. Nitrox 32% to any other mix under 40% available. Sofnolime 2.5kg available.
| | |
| --- | --- |
| DIVE PACKAGES | Price from |
| 6 Shore Dive Pack | from £169 |
| 10 Shore Dive Pack | from £260 |
Dive Trips available to Comino, Gozo and Comino plus night dives.
Gallery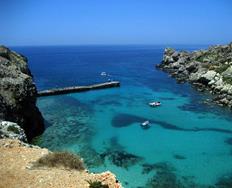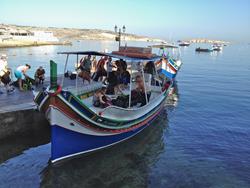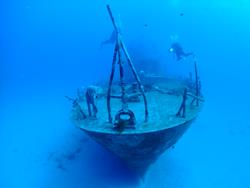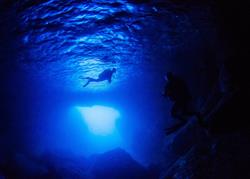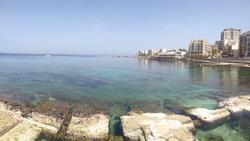 Fact File
Diving Conditions






Suitability:
Beginners

Intermediates

Advanced

Technical

Best Time: April to October.

Average Air temps: 10-15°C (winter) and 21-30°C (summer).

Average Water temps: 15-17°C (Dec-April),18-25°C (May-Nov).

Visibility: 5-100m (Jan-June)
Up to 200m (July - December)

Top Dive Sites:
Malta - The Wreck of the 'Um el Faroud', HMS Maori, Imperial Eage, HM Stubborn submarine & Bristol Blenheim bomber & rare HMS Hellespont, paddle steamer.
Gozo - Karwela wreck, Blue Hole, Reqqa Point shore dive, Double Arch reef near
Camino - Cominotto Reef, Comino Caves, Lantern Point & Blue Lagoon.

Great Reasons to Dive in Malta, Gozo & Comino

First class BSAC & PADI dive centres.
Diving for all levels.
World War II wrecks
Artificial reefs, walls & caverns.
Clear waters for underwater photography.
Technical DSAT, TDI & Rebreather diving.
Caters well for groups.