2022 - 2023 Scuba Diving Holidays, Liveaboards and Learn to Dive Courses to the Maldives, Red Sea, Canary Islands, Far East, Caribbean and the Pacific.
Mauritius, Indian Ocean
A scuba diving hoilday in Mauritius offers diving holidays in a destination totally encircled by one of the world's finest coral reefs that provide a perfect breeding ground for many marine species. The pearl of the Indian Ocean, a cross-roads of civilizations influenced by Asia, Africa and Europe, with the east coast of Africa 1100 miles to the west, India 2500 miles to the north and Australia 2500 miles to the east, right on the Tropic of Capricorn, south of the equator. It's tropical landscape is a beautiful mix of jungle-covered mountains, waterfalls, sugar cane fields and white sand beaches. The islands colonial history and cosmopolitan lifestyle make this a great place to explore.


Scuba Diving
Mauritius is almost totally encircled by one of the world's finest coral reefs that provide a perfect breeding ground for many marine species: Sharks, rays, barracuda, tuna, turtles and kingfish are regular encounters. The island's underwater volcanic landscape provides a wonderful variety of caves and caverns as well as steep coral walls and 19th century shipwrecks. Notable dives include the Cathedral, at 35m down a steep coral encrusted wall a small entrance opens out to a huge cavern with light shafts penetrating down from the surface. Another popular dive is the Sirius, a 19th century British frigate bursting with marine life although permission is required to dive this site.


Culture and Activities
Mauritius is known for its stunning beaches, watersports and a choice of luxury hotels. However, it is worth venturing out to see the beautiful countryside or take an excursion. The Port capital of St Louis, with it's duty free shops and local markets, is only an hour away by car. On the way you will see the mix of sugar cane plantations. Set on the low lying hills they lead down to traditional villages built along the coast line. An island sightseeing tour will show you the best sights in a day including the Black River national park or trekking on the mountain of Le Morne Brabant. Locally you can enjoy boat trips, with a picnic and swimming with dolphins if you are lucky. Other activities include beach BBQs, snorkelling, windsurfing, kitesurfing, fishing, surfing and stand up paddleboarding, which Sportif can arrange at specialist partner centres. There are also 18 hole par 72 international golf course facilities, with guest membership and prebookable tee times.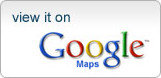 Gallery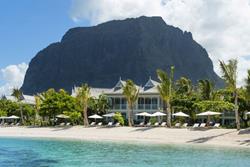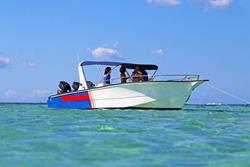 Fact File
Diving Conditions


Suitability:
Beginners

Intermediates

Advanced

Technical

Best Time: Year round (April-Oct calmest waters).

Average Air temps: 27-30°C

Average Water temps: 26-27°C

Visibility: 20-30m

Top Dive Sites: Cathedral, Nab reef, Tug wreck - 1st artificial reef with rare fish inc leaf lion and scorpion fish.Shark pit (juveniles at Pigeon Rock), Serpent (Snake Reef), HMS Sirus - 18thC British Frigate.

Great Reasons to Dive in Mauritius

Shallow, calm sites for Learn to Dive/beginners.
Hidden gems for Advanced - Wrecks, drift & big fish.
Sharks, dophin, eels, rays.
Dive Safaris with BBQ and snorkelling for non-divers.
Multisport options in South west with windsurfing, kitesurfing, surfing and SUP.
Photography sites with rare fish.