2022 - 2023 Scuba Diving Holidays, Liveaboards and Learn to Dive Courses to the Maldives, Red Sea, Canary Islands, Far East, Caribbean and the Pacific.
Micronesia and Pacific - Liveaboards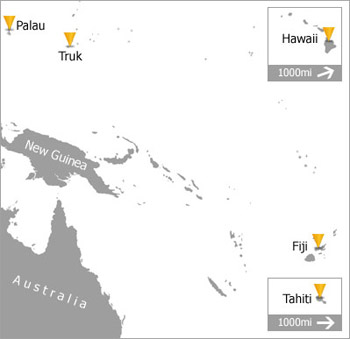 Choose a scuba diving holiday to Micronesia and the Pacific which offers adventures for those wanting an exploratory and exotic diving holiday. Meet unique and rare marine creatures and dive sites of unsurpassed beauty that will leave memories for a lifetime. Dive holidays in Micronesia are famous for the chance to see World War II wrecks.
Palau, made up of 300 mostly unihabited islands that look like 'mushrooms'. From caves to soft corals, mantas to giant shoals, sharks and 1500 variety of fish. This is a truly special destination.
Truk Lagoon famously has hundreds of World War II japanese wrecks lying in 35m water almost intact. Historically facinating and an excellent twin centre trip with Palau.
Explore the magic of Fiji and Hawaii aboard a luxury liveaboard or enjoy the pure escapism on the paradise island of Bora Bora in your own water villa. For a once in a lifetime trip visit the Galapagos, Darwin and Wolf Islands.

Truk Master Liveaboard - Truk Lagoon, Micronesia and Pacific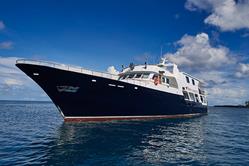 For your scuba diving liveaboard holiday to Truk Lagoon, the Truk Master Liveaboard is a 121ft steel yacht, completely refurbished in 2016, that gives you the opportunity to maximise your dive time in arguably the best wreck diving location worldwide. Many of the wrecks lie in recreational depths, but the liveaboard also offers tech diving facilities for those wishing to delve deeper.

Location
The Truk Master docks at the Truk Stop Dive Centre on Weno Island, less than 5km from Chuuk International Airport. Most flights require a transit via Guam.

Accommodation
The Truk Master accommodates up to 16 passengers for 7 or 10 night itineraries in eight twin/double bed cabins. Guests can choose between upper, middle or lower deck cabins, all ensuite and with individual air conditioning. A standard with two twin beds is located on the lower deck; premium cabins are located on either the lower or main decks with twin or double beds available, and a spacious deluxe cabin with double bed is located on the upper deck.

Facilities
The yacht features an air-conditioned saloon, and spacious indoor dining located on the main deck. On the upper level, there is an indoor lounge and bar with a TV screen, ideal for viewing photos and videos from a day's diving. There is also a shaded outdoor relaxation area complete with comfortable lounge chairs. The dive deck is fitted with a large entry platform to the rear, and includes individual set up stations, with storage underneath and a camera table and rinse tank. There is also a separate camera station with numerous charging points and ample storage.
The cuisine on board is mostly western, served in a buffet style, with local food also on offer. Vegetarian options are available, and any guests with dietary requirements should notify the crew before boarding. There are cold beers and a selection of wines provided, along with a range of snacks throughout the day. Books, audio and video entertainment will keep you entertained between dives, and there is also high speed satellite wifi available for an additional cost. There is a daily housekeeping service, with fresh towels provided for each person, and warm water showers. The Truk Master is fitted with the latest navigation and safety systems, including life jackets and rafts, satellite telephone, oxygen and first aid.

Diving
Diving is either from the main deck or two dive tenders, depending on the dive site and sea conditions. Typically divers are divided into three groups, each with their own dive guide, allowing for diving with few others around you. For dives directly from the Truk Master, there are entry and exit ladders located at the rear of the ship, enabling easy access to the dive platform.
There are over 60 wrecks in Truk, and as some of the signature sites lie beyond open water diver depth limitations, an advanced qualification is recommended. For some sites, or to more thoroughly explore others, a deep diver/tech diver qualification will be required. The Truk Master offers excellent facilities for tech diving, including a "Deco-bar" situated underneath the yacht for your convenience. Divers who wish to go beyond recreational depths must show evidence of certification and experience upon boarding and will also be requested to sign an additional liability waiver.
Around 18-20 dives can be completed on a 7 night itinerary or up to 30 dives on a 10 night itinerary. The water temperature in Truk Lagoon is a fairly constant 27-29˚c, and visibility varies from site to site, ranging from 10m-30m. Underwater light conditions are normally good, with a white sand sea floor reflecting sunlight, assuring fine photography conditions. There is plenty to see in Truk, with superb soft corals in a variety of colours home to schools of tropical fish, as well as large pelagics such as sharks, octopus, eagle rays and blue-fin tuna. However, the main attraction is undoubtedly the unrivalled wreck diving on offer – read more about some of the best sites here >


Gallery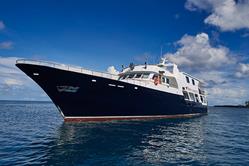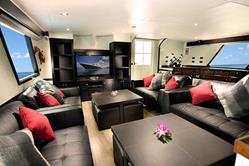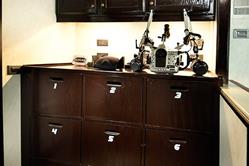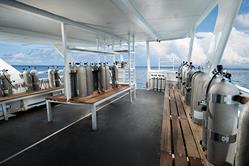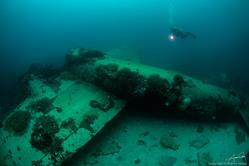 Fact File
Diving Conditions




Suitability:
Beginners

Intermediates

Advanced

Technical

Best Time: Year round.

Average Air temps: 27-32°C

Average Water temps: 22-29°C

Visibility: 10-30m

Top Dive Sites: Famous Fujikawa Maru at just over 30m, Yamagiri Maru freighter (134m length),Heian Maur & Gose Maru submarines. Plus many aircraft wrecks at shallower depths.

Great Reasons to Dive in Truk Lagoon


World class wreck diving.
WWII Japanese & US plane, submarine & ship wrecks.
Many intact wreck features plus tanks, trucks, guns & artifacts.
Reefs with varied marine life.
Shallow sites.
Liveaboard and shore based options.
Closed circuit rebreather and technical diving.