2022 - 2023 Scuba Diving Holidays, Liveaboards and Learn to Dive Courses to the Maldives, Red Sea, Canary Islands, Far East, Caribbean and the Pacific.
Why Book With Sportif?
Sportif Dive is a specialist tour operator offering a wide range of diving holidays all over the world. Our choice of destinations is extensive from established dive holiday locations in the Red Sea, Maldives and Caribbean to the exotic and unusual such as Rodrigues Island, Wakatobi & the South Seas. Whether you are looking to for a last minute break, group expedition or trip of a lifetime we can help. With over 30 years experience and a personal approach, we can advise on the ideal location to suit your needs, at a price to suit your budget.

Dive Sportif are an ATOL bonded operator which means that every element of your holiday is secure.
Benefits of booking with an ATOL Operator >
Quality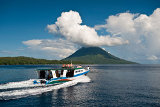 Our extensive knowledge of the destinations means we can recommend the right diving holiday location for you. Our dive centres are selected for their excellent standards of service and safety. Whatever your priority, whether starting out or wishing to a technically challenging site we can recommend great options. We can organise all your travel arrangements for you, pre-booking equipment and diving packages in advance to maximise your time when you get there.
Value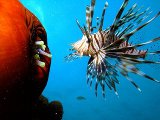 As an independent tour operator, we select only the hotels, liveaboards and diving centres that offer the best standards and quality of service but at the right price. Without the overheads of a large mass market operator, we can then provide the best value holidays.
Our Special Offers include diving for great value and are updated constantly. For our latest offers see here >
Expertise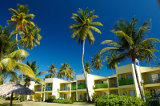 All of our consultants have many years experience in travel and planning dive holidays. They are able to closely match your needs and take time to recommend from a carefully selected range of accommodation and diving packages. With first hand knowledge, they are passionate about travel and providing the perfect diving holiday for you.
Call 01273 844919 to discuss your next holiday and speak to one of our specialists or see our choice of destinations. More >