2022 - 2023 Scuba Diving Holidays, Liveaboards and Learn to Dive Courses to the Maldives, Red Sea, Canary Islands, Far East, Caribbean and the Pacific.
Indian Ocean - Liveaboards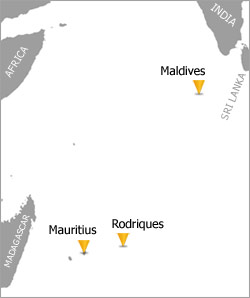 The Maldives is diving holiday heaven. An Indian Ocean scuba diving holiday, where exciting marine life abounds, is best summed up by the sheer quantity and size that can be seen. Head to the Maldives for a great mix of endless white sand beaches, azure blue waters and fabulous underwater topography. We have selected the widest range of hotels, liveaboards in the Maldives, exotic Mauritius and hideaway Rodrigues island. As experts in this area we can find something just right for you!

The Maldives is the perfect place to learn to dive from one of the idyllic island resorts. As Maldives diving holiday specialists, Sportif Dive offer over 100 islands with some of the very best prices out there. Or why not immerse yourself in diving from a dedicated liveaboards taking you to some of the less busy, pristine sites.
Mauritius and the lesser know nearby Island of Rodrigues offer widely contrasting holidays. The former with luxury hotels resorts and many options for relaxing and other activities. The latter to discover an island untouched by tourism and off the beaten track.
All provide first class facilities for diving and snorkelling, shallow water lagoons and more challenging dive sites for the advanced divers. Whale Sharks, Manta Rays, Wreck and Drift Diving characterise most of the Indian Ocean dive sites with more sheltered dives closer to shore.

Maldives Aggressor II Liveaboard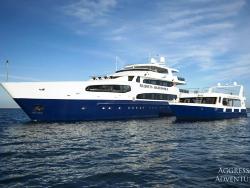 The luxury Maldives liveaboard, Aggressor II offers a stylish and modern interior, comfortable accommodation coupled with outstanding diving, excellent food and diving services. Cabins are spacious designed with elegant teak interiors accommodating up to 17 people.
Maldives Conte Max Liveaboard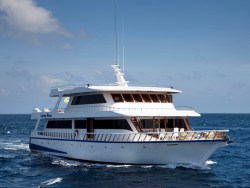 The Maldives Conte Max Luxury Liveaboard offers outstanding scuba diving, luxurious wood interiors and unique Ayurvedic Spa wellness programmes. There are 8 large cabins, 1 Suite and 4 Triple Cabins accommodating up to 32 guests. Meals are served restaurant style with 3 deck areas to relax on.
Maldives Emperor Atoll Liveaboard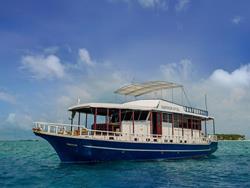 The Maldives Liveaboard MV Atoll is a traditional, wooden liveaboard accommodating a maximum of 12 guests, Departing from Male it offers a personal service and variety of dive itineraries including mantas, shark, whale shark, reefs and wrecks to fit the seasons of the Maldives.
Maldives Emperor Orion Liveaboard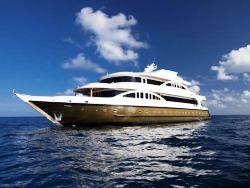 The Emperor Orion is a 5* luxury liveaboard that is a spacious 39m with twin and double cabins as well as suites available. The diving is from the spacious 19.8m dhoni. MV Orion offers a variety of itineraries including The Best of the Maldives, Deep South & Southern Sharks, Manta Madness, Pelagic Magic, Sharktastic and South Central Atolls.
Maldives Emperor Voyager Liveaboard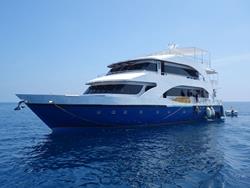 Maldives liveaboard MV Voyager offers excellent value, luxury comforts and superb scuba diving itineraries leaving from Male
Maldives Horizon III Liveaboard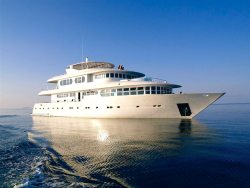 The Maldives Liveaboard Horizon III is a 36m liveaboard based out of Male in the Maldives, accommodating up to 22 persons. All levels of diver and non divers are welcome and can enjoy up to 16 dives at week, snorkelling, the on board massage service and jacuzzi. All dives are from the 18m Dhoni.
Maldives Stingray Liveaboard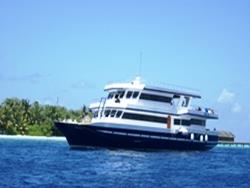 An outstanding Maldives Liveaboard to discover the most stunning atolls of the Maldives. A planned route is recommended by the captain and dive guide allowing for the exploration of the best sites to suit the season and conditions.