2022 - 2023 Scuba Diving Holidays, Liveaboards and Learn to Dive Courses to the Maldives, Red Sea, Canary Islands, Far East, Caribbean and the Pacific.
Scuba Diving from a Liveaboard
Scuba diving from the comfort of a liveaboard offers the the chance to fully emerse yourself in your diving holiday, maximise your diving and stay on a fully diving orientated liveaboard boat. Sportif Dive offer liveaboard diving holidays to the Red Sea, Maldives, Caribbean, Central America, Indondia, Philippines, Thailand, Far East, Micronesia, Pacific and Australia and more. You can relax between dives and diving locations and the liveaboard boat sails between your next diving spot.We have picked our selection of the best liveaboards around the world. Gone are the days when liveaboards were cramped and without comfort. Our selection of boats have every comfort with twin and double bedded cabins, showers, even ensuite bathrooms on some boats. Spacious desks, dining and comfortable seating areas offer room to relax and discuss the days diving. Some boats have state of the art DVD and video playback. Best of all of your diving equipment is neatly stored with compressors and nitrox on board. No moving of equipment around – it's all to hand.
Why not call us to find out more about the different Liveaboard itineraries available. There's discounts and FREE places available for group bookings of 10 or more.

Call +44 (0)1273 944919 to discuss your next liveaboard scuba diving holiday and speak to one of our liveaboard diving specialists.
Red Sea Liveaboards, Red Sea and Middle East - Red Sea Emperor Echo
The recently refurbished Red Sea liveaboard Emperor Echo is the latest addition to our featured liveaboards, cruising the southern diving reef systems of Fury Shoals and St Johns from Port Ghalib and Hurghada.
Australia, Far East & Australia - Australia Great Barrier Reef Liveaboard
This 30m luxury catamaran explores the 450 mile Coral Sea includes some of the best dive sites on Australia's Great Barrier Reef . Visit Challenger Bay, Cod Hole, exciting shark action in the Coral Sea, Ribbon Reef sites and many more.
Bahamas, Caribbean - Bahamas Aggressor Liveaboard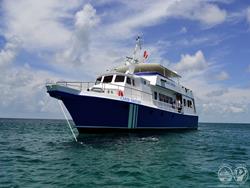 This luxury Bahamas Aggressor Caribbean Liveaboard is an intimate 14-passenger 100ft monohull yacht with 5 deluxe cabins with double and single bunks and a quad cabin. Explore the dramatic walls, lush coral reefs and exciting animal encounters of the Exuma Cays Land and Sea Park. This protected area is one of the world's most successful marine parks with more than 350 small islands and cays.
Belize, Latin America - Belize Aggressor Liveaboard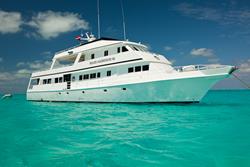 This luxury Belize Liveaboard is a 120ft aluminium yacht build and powered with the best standards in mind. Nine deluxe cabins – doubles and singles with private facilities. Hot tub, sun deck and entertainment onboard. Explore the Atolls of Belize
Cayman Islands, Caribbean - Cayman Islands Aggressor Liveaboard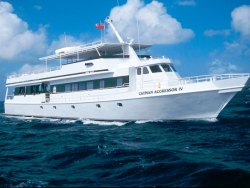 This luxury Cayman Islands Caribbean Liveaboard from Aggressor provides access to excellent visibility and calm, crystal clear warm water has made the Cayman Islands a scuba diving favourite for decades. Every week, Cayman Aggressor IV divers explore the walls and ship wrecks of Grand Cayman with side excursions to Little Cayman and Cayman Brac in the right conditions.
Cocos Island (Costa Rica), Latin America - Cocos Island Aggressor Liveaboard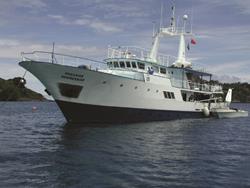 This 110ft Luxury liveaboard escorts 22 divers in comfort, offering access to the lush, green uninhabited island resting 300 miles off Costa Rica's Pacific coast. Rocky pinnacles surrounding the island are beacons for big animals and big action: Schooling hammerheads, countless white-tip sharks, mantas, tuna and even whale sharks are seen in season plus a huge variety of coral, crustaceans, mollusks & fish in this World Heritage site.
Galapagos Islands, Micronesia and Pacific - Galapagos Aggressor Liveaboard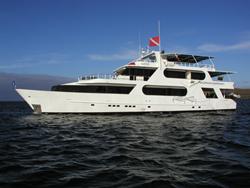 Dive the Galapagos aboard a luxury liveaboard offers much including a wide range of animal and marine inhabitants. Thrilling shark dives at remote Wolf and Darwin Islands. Beginner divers may find Galapagos diving a little too challenging and no night diving is offered. For those who love challenging diving this is the place.
Honduras, Latin America - Honduras Roatan Aggressor Liveaboard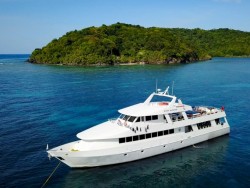 The Roatan Aggressor, based in the Honduras, accommodates 18 guests and has 9 air conditioned double and twin cabins. Explore the second largest barrier reef in the world, wrecks, walls and marine life from the Yucatan Peninsulas, Utila and down to the Caribbean coast.
Komodo, Indonesia, Far East & Australia - Indonesia Komodo Aggressor Liveaboard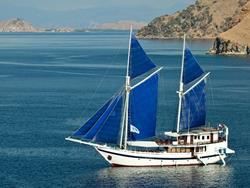 The Indonesia Komodo luxury live aboard offers 8 double or twin cabins for up to 16 passengers with ensuite private bathrooms, individual AC. A 98' finely crafted twin-masted wooden sailing yacht built in the Pinisi style it offers comfortable cruising.
Maldives, Indian Ocean - Maldives Aggressor II Liveaboard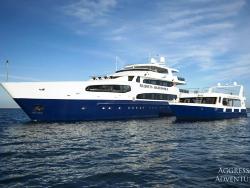 The luxury Maldives liveaboard, Aggressor II offers a stylish and modern interior, comfortable accommodation coupled with outstanding diving, excellent food and diving services. Cabins are spacious designed with elegant teak interiors accommodating up to 17 people.
Maldives, Indian Ocean - Maldives Conte Max Liveaboard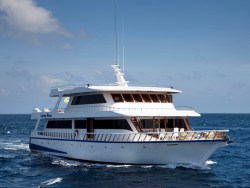 The Maldives Conte Max Luxury Liveaboard offers outstanding scuba diving, luxurious wood interiors and unique Ayurvedic Spa wellness programmes. There are 8 large cabins, 1 Suite and 4 Triple Cabins accommodating up to 32 guests. Meals are served restaurant style with 3 deck areas to relax on.
Maldives, Indian Ocean - Maldives Emperor Atoll Liveaboard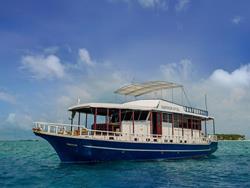 The Maldives Liveaboard MV Atoll is a traditional, wooden liveaboard accommodating a maximum of 12 guests, Departing from Male it offers a personal service and variety of dive itineraries including mantas, shark, whale shark, reefs and wrecks to fit the seasons of the Maldives.
Maldives, Indian Ocean - Maldives Emperor Orion Liveaboard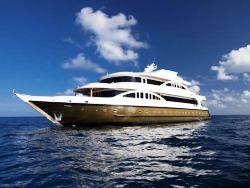 The Emperor Orion is a 5* luxury liveaboard that is a spacious 39m with twin and double cabins as well as suites available. The diving is from the spacious 19.8m dhoni. MV Orion offers a variety of itineraries including The Best of the Maldives, Deep South & Southern Sharks, Manta Madness, Pelagic Magic, Sharktastic and South Central Atolls.
Maldives, Indian Ocean - Maldives Emperor Voyager Liveaboard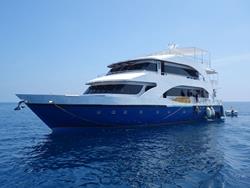 Maldives liveaboard MV Voyager offers excellent value, luxury comforts and superb scuba diving itineraries leaving from Male
Maldives, Indian Ocean - Maldives Horizon III Liveaboard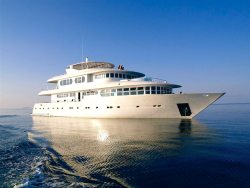 The Maldives Liveaboard Horizon III is a 36m liveaboard based out of Male in the Maldives, accommodating up to 22 persons. All levels of diver and non divers are welcome and can enjoy up to 16 dives at week, snorkelling, the on board massage service and jacuzzi. All dives are from the 18m Dhoni.
Maldives, Indian Ocean - Maldives Stingray Liveaboard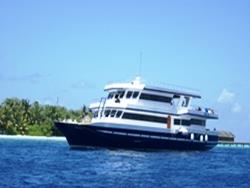 An outstanding Maldives Liveaboard to discover the most stunning atolls of the Maldives. A planned route is recommended by the captain and dive guide allowing for the exploration of the best sites to suit the season and conditions.
Oman, Red Sea and Middle East - Oman Aggressor Liveaboard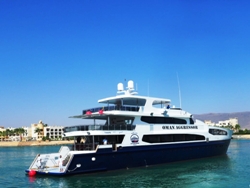 Explore Oman's excellent dive sites aboard a luxury liveaboard built for comfort, safety and stability. Pristine coral reefs are home to a variety of marine life, with a mix of larger pelagics and macro life seen in abundance. There are also many wrecks offering superb night diving. A wonderful opportunity to get off the beaten track and behold stunning scenery both above and below the surface.
Palau, Micronesia and Pacific - Palau Aggressor Liveaboard
Dive Palau's pristine waters aboard a luxury liveaboard built for comfort, safety and stability. WWII wrecks, shark-infested channels, caves, and sheer walls covered in lush soft corals and huge anemones are just a flavour of the world class diving available here. A luxury liveaboard with table service.
Palau, Micronesia and Pacific - Palau Ocean Hunter Liveaboard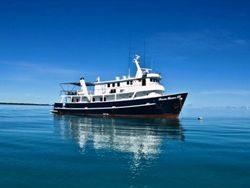 The Ocean Hunter, specially designed for underwater photographers, can accommodate up to 16 divers in 8 cabins. The Palau Ocean Hunter fleet offers an exclusive, tailor made diving experience. Enjoy the incredible variety of dive sites, maximising your diving time.
Philippines, Far East & Australia - Philippines Azores Liveaboard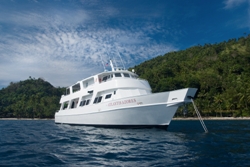 Philippines luxury Liveaboard in Puerto Galera. 107ft boat with 8 cabins carrying up to 16 passengers with air conditioning and private facilities off the lower deck. Well laid out decks with a range of photographic facilities. Itineraries vary depending on time of year but include all things great and small from Mantas, reef shark, schools & abundant colourful reefs to nudibranchs and pygmy seahorses.
Raja Ampat , Far East & Australia - Raja Ampat Aggressor Liveaboard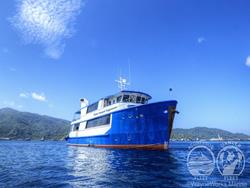 The Raja Ampat Aggressor is a 100' steel ship. Built and powered for comfort, safety and stability. Accommodating 16 passengers in 8 airconditioned staterooms. Offering a choice of 4 itineraries to cover Raja Ampat, Cenderawasih Bay, Banda Sea and Triton Bay.
Red Sea Liveaboards, Red Sea and Middle East - Red Sea Aggressor Liveaboard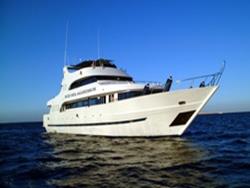 The luxury Red Sea liveaboard from Aggressor with choice of two itineraries to Brothers/Daeldalus/Elphinstone or Southern Sites. A luxury 120ft liveaboard with 10 en-suite AC cabins for 20 with 5 dives per day. free beer and wine and high standard of service you expect from Aggressor.
Red Sea Liveaboards, Red Sea and Middle East - Red Sea Contessa Mia Liveaboard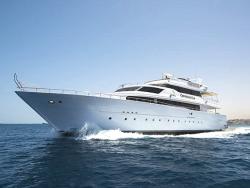 The Contessa Mia is a luxury liveaboard operating from Hurghada in the Red Sea. 11 Beautifully designed cabins, accommodating up to 22 guests, spacious decks and two saloons providing southern Red Sea itineraries and Hurghada coastal diving sites.
Red Sea Liveaboards, Red Sea and Middle East - Red Sea Emperor Asmaa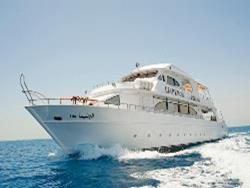 The Red Sea liveaboard Emperor Asmaa is a Silver Class liveaboard cruising the southern diving reef systems of Fury Shoals and St Johns from Port Ghalib and Hurghada.
Red Sea Liveaboards, Red Sea and Middle East - Red Sea Emperor Elite Liveaboard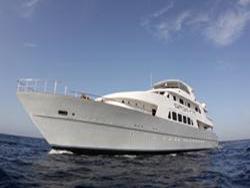 The Red Sea MV Elite is a luxury Red Sea Liveabord sailing from Hurghada and Marsa Ghilib Port. The liveaboard consists of several tour options, including Simply the Best and South & St Johns.
Red Sea Liveaboards, Red Sea and Middle East - Red Sea Emperor Superior Liveaboard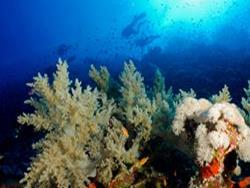 MY Superior is a Red Sea Liveaboard operating from Marsa Alam which can comfortably accommodate 24 people. This Gold Class liveaboard offers various different reefs & wreck itineraries, including Reef & Wrecks, Simply the Best and South & St Johns.
Mexico, Latin America - Socorro Aggressor Liveaboard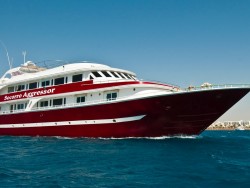 Socorro, San Benedicto and Roca Partida are located in the Pacific, to the south of San Cabo Lucas, Mexico at the tip of the Baja Peninsula.
Sudan, Red Sea and Middle East - Sudan Andromeda Liveaboard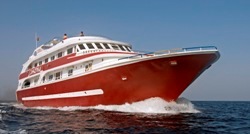 A luxury 130ft steel yacht with 13 en-suite double cabins with twin and queen beds. Air-conditioned, spacious salon, Arabian cafe & sun deck. Dive sites include Shaab Rumi, Umbria wreck, Angarosh, Sanganeb and Shaab Saudi. A fast, powerful boat with stablisers to get you to the pristine sites in comfort.
Truk Lagoon, Micronesia and Pacific - Truk Master Liveaboard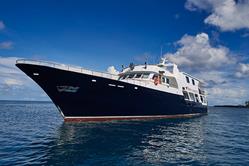 Experience the best wreck diving worldwide on the Truk Master Liveaboard, a newly refurbished 121ft yacht with added tech diving facilities.
Turks and Caicos, Caribbean - Turks & Caicos Aggressor II Liveaboard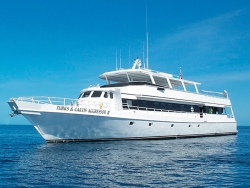 Dive the Turks & Caicos Islands aboard a luxury liveaboard and dive walls that plunge into the deep blue and include crevasses and ledges that are decorated with huge orange Elephant Ear sponges, Gorgonians and Crimson Rope Sponges. Experience the world famous service with the aboard this excellent Aggressor Liveaboard.
Wakatobi, Far East & Australia - Wakatobi Pelagian Liveaboard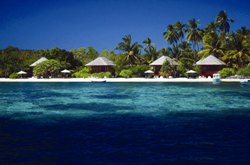 Explore Wakatobi aboard the Pelagian a luxury liveaboard. The Indonesian archipelago offers a huge range of marine life. No other place in the world has the colors, the corals and diversity of diving. The Pelagian is a 36' luxury, ocean cruising yacht offering every conceivable comfort.