2022 - 2023 Scuba Diving Holidays, Liveaboards and Learn to Dive Courses to the Maldives, Red Sea, Canary Islands, Far East, Caribbean and the Pacific.
Indian Ocean - Liveaboards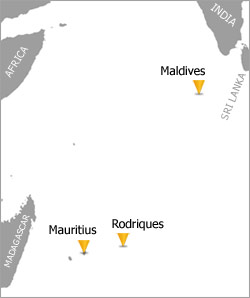 The Maldives is diving holiday heaven. An Indian Ocean scuba diving holiday, where exciting marine life abounds, is best summed up by the sheer quantity and size that can be seen. Head to the Maldives for a great mix of endless white sand beaches, azure blue waters and fabulous underwater topography. We have selected the widest range of hotels, liveaboards in the Maldives, exotic Mauritius and hideaway Rodrigues island. As experts in this area we can find something just right for you!

The Maldives is the perfect place to learn to dive from one of the idyllic island resorts. As Maldives diving holiday specialists, Sportif Dive offer over 100 islands with some of the very best prices out there. Or why not immerse yourself in diving from a dedicated liveaboards taking you to some of the less busy, pristine sites.
Mauritius and the lesser know nearby Island of Rodrigues offer widely contrasting holidays. The former with luxury hotels resorts and many options for relaxing and other activities. The latter to discover an island untouched by tourism and off the beaten track.
All provide first class facilities for diving and snorkelling, shallow water lagoons and more challenging dive sites for the advanced divers. Whale Sharks, Manta Rays, Wreck and Drift Diving characterise most of the Indian Ocean dive sites with more sheltered dives closer to shore.

Maldives Emperor Atoll Liveaboard - Maldives, Indian Ocean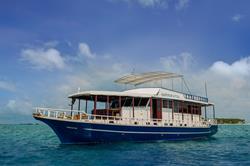 The Maldives Liveaboard MV Atoll from Emperor is a traditional, wooden liveaboard accommodating a maximum of 12 guests, Departing from Male it offers a personal service and variety of dive itineraries including mantas, shark, whaleshark, reefs and wrecks to fit the seasons of the Maldives.

Location
The Maldives Liveaboard MV Atoll departs from Male. Transfers are arranged from Male Airport to the boat.

Accommodation
The Atoll is a 26 metre traditional wooden hull diving boat, built in 1988 with a refit every two years. Accommodating 12 guests in 6 twin/double cabins, situated on the lower deck, each with double bed plus single bunk, air-conditioning and a fan. 2 towels are provided per guest. The main deck is a large saloon with four separate seating and table areas, a 38" LCD flat screen TV with surround sound, video and DVD playback facility. WiFi is available when in range of a signal (additional charge by the week locally). With one deck, she is more stable with less 'roll' with outdoor seating area.

Facilities
The boat is offered on Full board basis with 3 meals per day, afternoon snacks, 1 BBQ style dinner on an uninhabited island (weather permitting), including a variety of both local and European dishes. Complimentary tea, coffee and drinking water is available throughout the day. The boat is fully licensed to sell soft drinks, beer, wines and spirits. Meals are taken on the open foredeck table in good weather. From the aft deck, there are steps leading to the large, partially shaded sun deck with comfortable sun loungers where you can ready one of the interesting book on board on the marine life of the Maldives. On the aft deck there is a large swim platform with ladder giving easy access to the water. Fresh water is available from here to wash equipment and there are camera rinse tanks and camera preparation area. There are recharging points for battery chargers and flash/strobes. Diving courses from beginner learn to dive to speciality courses (including Sidemount course) are available when booked in advance.
Diving
Dive sites are reached directly from the boat or by an accompanying 15m support diving vessel (dhoni). The diving programme is planned to ensure you visit the very best dive sites with full dive briefings. The boat is rebreather-friendly and also offers free Nitrox for Nitrox qualified divers. The boat has 2 x Bauer K14 (640lt per minute @ 230 bar) servicing 12 lt aluminium tanks, boat crew of 6. Full diving equipment sets, including dive flags and dive computers, are available are available for hire at an additional charge and should be booked in advance of arrival. Non divers are also welcome with use of free snorkelling kit and also receive a $50 voucher to spend on board. As a smaller boat, it offers a personal service with 2 dive guides and is available for small groups on a whole boat charter basis where you can arrange a diving itinerary to suit you.

Itinerary
Diving takes place on 6 days with a maximum total of 17 possible dives (including 1 night dive). You don't need a minimum number of dives but you should be comfortable with drift dives. Currents can be strong. All your diving is made from dhonis or zodiacs with precise entry and exits point.. Experienced divers can dive in a buddy pair unguided. the following dive routes are available but may vary dependent on local conditions.

The Best of the Maldives
7 and 10 day trips
Sample itinerary:
Rasdhoo Atoll: Hammerhead Dive, Beautiful Reef with Pelagics; North Ari Atoll: Grey Reef Sharks, Maaya Thila Night Dive, Multiple Manta Cleaning Stations; South Ari Atoll: Whalesharks, Beautiful Pinnacles; South Male Atoll: Grey Reef Sharks, Eagle Rays, Other Pelagics, Beautiful Macro Wreck; Vaavu Atoll: Grey Reef Sharks, Eagle Rays, Other Pelagics, Traditional Maldivian Channel Diving; North Male Atoll: Beautiful Pinnacles.

This is the Best of the Maldives - and it delivers exactly that. This is where you dive the best and most famous dive sites of the Maldives in a week of wonderful liveaboard diving across Male and Ari atolls. Enjoy diving channels, drifts and pinnacles where you have every chance of meeting mantas, whale sharks and mesmerising marine life of so many varieties. There is not an exact itinerary to maximise your chances of exciting marine animal encounters.

Sharktastic - visiting 4 Atolls (January - April)
7 and 10 day trips
Locations including South Ari Atollm South Male Atoll and traditional Maldivian channel diving, with beautiful overhangs draping in the blues, yellows and pinks of the majestic soft coral. From here you may have sightings of whale shark, beautiful ninnacles, Grey reef shark, dog tooth tuna, Eagle ray, other pelagics, beautiful macro wrecks may be seen. From January to April the clean ocean water flows in from the eastern side of the Maldives offering fantastic visibility up to 40m and a variety of pelagics feeding.
Pelagic Magic (April - July)
7 and 10 day trips
Dive locations include North Ari Atol with possible sightings of Grey reef shark and a night dive at Maaya Thila with it's multiple Manta cleaning stations. South Ari Atoll: Whalesharks, Beautiful Pinnacles where manta and whale shark hunt in the North & South Ari Atolls having crossed over from Male. Pelagic Magic gets you face to face with the famous whalesharks of Ari Atoll. Grab your snorkel and splash in to float only feet away from graceful whalesharks. Pelagics of all shapes and sizes await. Manta Point (otherwise known as Lankan Finolhu) is a cleaning station with reliable manta sightings. Just settle down and watch the manta swoop in. Hafsa Thila and Maya Thila are yet more iconic dive site where sharks are plentiful. Look out for baby white tips under the large table corals. Nigh dives at Maya Thila ; Reef sharks and marble morays. South Ari Maamagili is the place to find whalesharks with Mantas chasing plankton trails into the nearby lagoons plus lush corals and schooling fish at the likes of Reethi Thila and Kuda Rah.
Gallery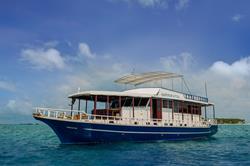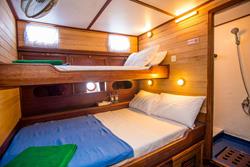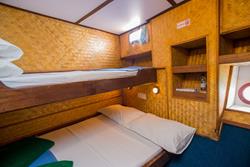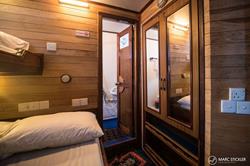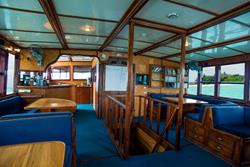 Fact File
Best Time: Dec-April (Summer/NE
monsoon) & June-Oct (SW current)

Average Air temps: 28-30°C
Average Water temps: 28-30°C

Visibility: 20-30m + (varies
depending on season & sites).

Top Dive Sites: Too many to
mention. Each island offers
short distance to dive sites,
excellent house reefs. Sites
for all levels. More >

Liveaboard Itineraries More >


Great Reasons to Dive in Maldives

Clear visibility.
Vast number of dive sites.
Chance to see Manta Whales
& Whale Sharks in Summer months, on the SW side.
Large schooling pelagics.
3*,4* & 5* island resorts
Liveaboards with free places for whole boat bookings.