2022 - 2023 Scuba Diving Holidays, Liveaboards and Learn to Dive Courses to the Maldives, Red Sea, Canary Islands, Far East, Caribbean and the Pacific.
Dive Centres
Sportif Dive Holidays, work with PADI and SSI experienced and specialist diving centres around the world. Our partner dive centres offers the very best in location, equipment and courses, run by experienced and highly qualified professionals.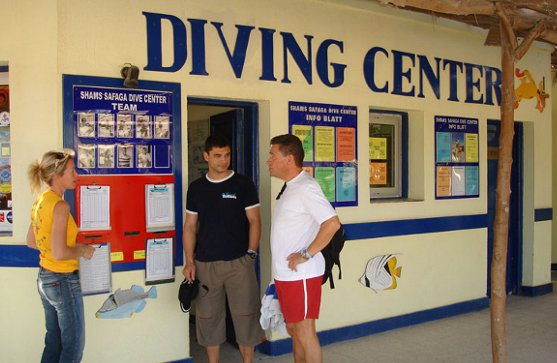 All Sportif Dive centres are staffed by instructors and divemasters licensed and approved by one or more internationally recognised associations, such as PADI, NAUI, CMAS, BSAC and SSI. We have carefully assessed the facilities and standard and range of services to ensure you are offered the highest possible level of diving whilst on your holiday. Each of our recommended centres meet stringent safety and insurance requirements and have established procedures for dealing with any accidents or emergencies to ensure your safety and well being.
Each centre offers a range of courses for the beginner who wishes to learn to dive or those wishing to develop their skills for details of type of courses available in each resort call one of our specialist dive consultants who will be pleased to match a centre to your requirements.
Equipment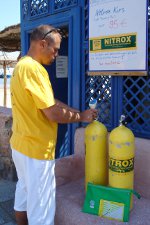 Diving pricing given for dive packages, other than open water and advanced courses, generally include loan of tanks, belt, weights (specified as tanks and weights) and air. Guideline prices for the hire of equipment can be provided on request. You will need to take or hire mask, fins, snorkel, regulator with octopus and pressure gauge, and stabjacket (BCD) with inflator. Each diver must also have his own gauge for monitoring depth and time or a dive computer.
Wetsuits are recommended even in tropical waters, to reduce the water's cooling effect on longer dives and protect the skin against coral and rock cuts and abrasions. Most centres have only a limited range of wetsuits - so we recommend you take your own.
See links for more information on the following:
Certificates and Log Books : It is important to bring these with you to present to the dive centre. International recognisable certificates are recognised at all of our diving centres. More >
Weather Conditions : Our specialist consultants will recommend the best time of year for you to travel to experience the optimum diving conditions. More >
Diving and Conservation - LOOK after our WORLD : At Sportif Dive we believe it is of the utmost importance to protect our natural world. We only work with companies that act responsibly to ensure we minimise the impact we have whilst diving. More >
Flying and Diving : There are important safety precautions you need to consider. More >
Airlines and Equipment : Different airlines have different regulations regarding baggage allowance and travelling with diving equipment. More >
Children and Junior Diving : It is possible to take taster and try dive sessions in the pool from 8 years. Older children can complete a full training programme. More >
For your safety : we recommend highly professional centres whose priority is your safety and wellbeing. More >
Why Book with Sportif? As a fully bonded ATOL licence holder you can be reassured that all elements of your holiday are fully secured and your money safe More >
Call +44 (0) 1273 844919 to discuss your next holiday and speak to one of our specialists.