2022 - 2023 Scuba Diving Holidays, Liveaboards and Learn to Dive Courses to the Maldives, Red Sea, Canary Islands, Far East, Caribbean and the Pacific.
Advanced & Speciality Courses
Thinking of taking and Advanced or Speciality Course such as Underwater Photographer, see our guide below on the next steps.

PADI Courses
After you have finished your PADI Open Water course you will feel a great sense of satisfaction when you receive your Open Water Certificate and start to feel the excitement as you imagine your first dives as a PADI Open Water diver. You may wish to continue to develop your diving skills by joining further courses either in the UK or overseas.

Variety of Courses
Course are available in a huge variety of subjects that cover types of diving such as photography, wreck or with Nitrox allowing you both to further enjoy your diving experience. As safety is of paramount importance, participation in courses such as Rescue Diver and Emergency First Responder will offer an invaluable depth of knowledge.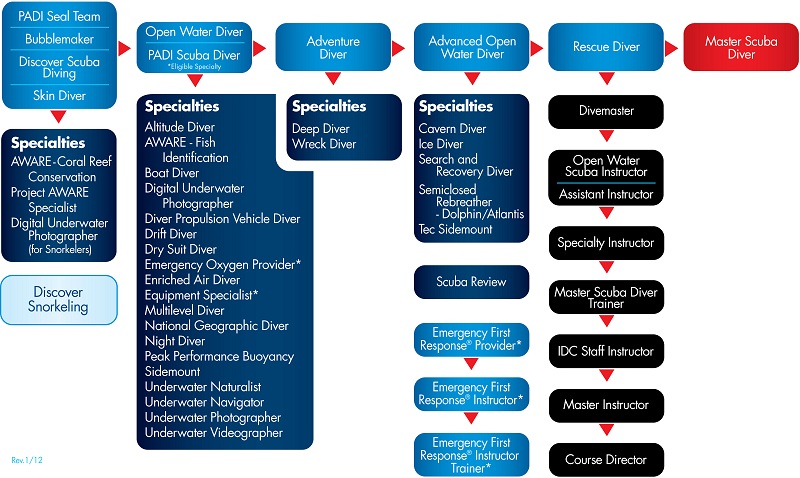 With the exception of Ice Diving, Cavern Diver and Semiclosed Rebreather all our dive center can teach these PADI specialities. Cavern diving is available only in Mexico and Palau. Rebreather are available where technical diving is available in Egypt, Micronesia, Thailand, Philippines to name few.
We recommend your next steps to increase your knowledge by becoming an Advanced Diver. This will allow you to participate in the full range of specialist courses available at our partner centres around the world like Drift Diving in the Maldives, Wreck Diving in Truk or Shark Diving in Mexico or South Africa. You will also be able to dive over 18 meters depths giving you access to even more spectacular sites, all the while building your confidence and skill in the water. It all adds up to a better diving experience.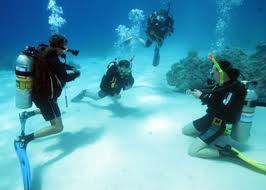 PADI ADVANCED Open Water Course
2 days (5 dives) from £150
This course has been designed for divers who have completed the PADI Open Water course or any other entry level dive course. The course focuses on expanding your dive knowledge from the Open Water course and consists of five dives over two days. It will include a deep water dive between 18-30 metres and the planning needed for this and navigating an underwater course.

The remaining 3 dives can be selected by you with help from your instructor and allow you to explore different types of diving such as night, drift or wreck diving through to photography or buoyancy control. Each dive will be credited as the first dive in any subsequent PADI Speciality dive course you make take in the future. To qualify for this course you will need to have completed the PADI Open Water course and be a minimum of 15 years of age.

PADI Nitrox - Enriched Air Diver Course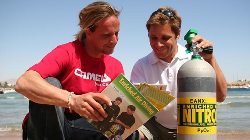 1/2 day from £90
This is PADI's most popular speciality course with the advantage of being able to dive for longer with more no decompression time - a great advantage to have particularly on repetitive dives and on our many Liveaboard options.

You learn how to manage the extended dive time by using Enriched Air Nitrox with a better understanding of your scuba equipment and enriched air consideration, including managing oxygen exposure and maximum depth. It now a "dry course" meaning you do not need to dive to be certified. You must be a minimum of 15 years old and have the PADI Open Water Qualification to take part in this course.
BSAC Courses

BSAC doesn't have a system of separate speciality courses as they are learnt by the diver as an integral part of the training during his/her progression through the diving levels. This includes such disciplines as decompression, mixed gas diving, boat handling through to advanced safety procedures such as CPR and rescue techniques.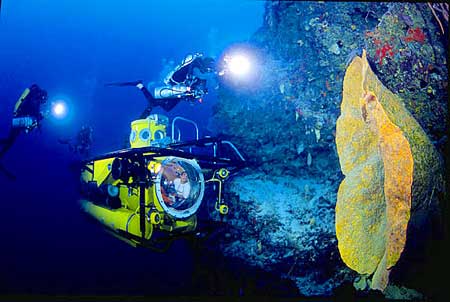 BSAC Dive Centres
Ocean College in Sharm El Sheik and Pharoah Dive Club in El Quesir both offer BSAC courses. For further afield consider the Caribbean with BSAC affiliated centres in Barbados, Bonaire and the Cayman islands. For details of other centres offering BSAC courses please call one of our specialist Dive Consultants who will be happy to talk you through the options.
Many of our Centres and Liveaboards run special interest courses and weeks such as photography trips, expeditions or to view specific marine life – sharks, mantas or other in season event.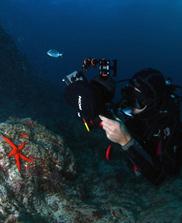 Land Based Learn Underwater Photography Courses with the INON & Lisa Collins

For beginners we recommend Lanzarote in the Canary Islands with gentle conditions with the 1 week INON Learn Underwater Photography courses including flights, accommodation and dive pack from £699pp More >.

Alternatively head further afield to dive the offshore Manado reefs perfect for finding critters and stunning reefs of the Bunaken Marine Park and create a unique photography portfolio. More >
Photographic Liveaboard Courses with the Jim Church School of UW Photography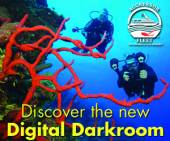 Have you always wanted to take your underwater photograph and video skills to the next level? Are you tired of seeing back-scatter in an otherwise great shot? Would you like to be able to edit all your great video footage into a masterpiece? Well maybe you should spend a week with the pros, Mike & Mike, aboard an Aggressor or Dancer Fleet yacht. Their workshops breakdown the basics and tweak the technical tips so that you have a memorable portfolio by the end of your week aboard. More >
Why Book with Sportif?
As a fully bonded ATOL licence holder you can be reassured that all elements of your holiday are fully secured and your money safe. More >
Call 01273 944919
01273 944919 to discuss your next holiday and speak to one of our specialists or see our choice of destinations. More >