2022 - 2023 Scuba Diving Holidays, Liveaboards and Learn to Dive Courses to the Maldives, Red Sea, Canary Islands, Far East, Caribbean and the Pacific.
Photography & Video Courses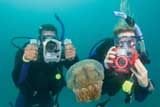 Many of our Centres and Liveaboards run special interest courses and weeks such as photography trips, expeditions or to view specific marine life – sharks, mantas or other in season event.
New Photographic Liveaboard Courses with the Jim Church School of UW Photography

Have you always wanted to take your underwater photograph and video skills to the next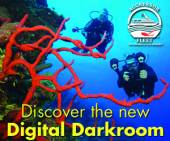 level? Are you tired of seeing back-scatter in an otherwise great shot? Would you like to be able to edit all your great video footage into a masterpiece? Well maybe you should spend a week with the pros, Mike & Mike, aboard an Aggressor or Dancer Fleet yacht. Their workshops breakdown the basics and tweak the technical tips so that you have a memorable portfolio by the end of your week aboard.
The Experts

Mike Mesgleski and Mike Haber own the Jim Church School of Underwater Photography. They worked side by side with Jim teaching underwater photography for years.

Mike Masgleski Mike Haber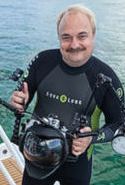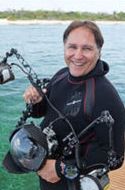 Mike Masgleski has been teaching UW photography for over 22 years, helping students create thousands of beautiful images of our underwater world. He has been in business repairing underwater photo equipment since 1988. Among his awards, Mike is an inaugural year recipient of the prestigious SSI Platinum Pro certification.
Mike Haber, also a qualified instructor, is a professional photographer topside & underwater. His base of operations starts in Miami and extends almost around the world. Mike's studio subjects and nature images reflect the wide range of his photographic skill and creativity. Mike is also proud to be a member of the Board of Directors of the Marine Life Preservation Society.
Expand your knowledge of underwater photography in a relaxed atmosphere with this comprehensive course. You'll stay in luxury surroundings aboard one of the Aggressor fleet of livaboards and enjoy the company of those with the same interests.


Beginners' Underwater Photographer Course
Mike & Mike are the most patient and understanding instructors you'll ever meet. They'll start you with their "this is the front of the camera" talk. They will simplify all the numbers and terms with easy to understand examples.
Experienced Underwater Photographer Course
Master a new piece of equipment or develop a new technique with the 2 Mikes guiding you along the way. You'll be with other experienced photographers, sharing information, shooting tips and ideas. It doesn't get any better than this!
Course Content
Daily group presentations are made in the salon followed by practical one-on-one help with your camera equipment. Underwater, you will receive help with set up shots, checking composition, finding subjects and even offering a pose for you. From digital point & shoot cameras to housed digital SLR systems, Mike & Mike will help you get the shot. After a week of their instruction and help, you're sure to take home some great underwater photos and have a fun time doing it!

Digital Darkroom and Post Production Principals
Learn digital editing techniques for cloning and repairing images, removing backscatter or sensor dust, removing or repositioning of image elements such as divers, fish or even the sun itself. Mike & Mike will show you how to edit, archive & present your work for digital and film cameras with the use of a slide scanner. The most current versions of Adobe Photoshop, Photoshop Elements, Lightroom, Bridge and Apple Aperture will be used to demonstrate: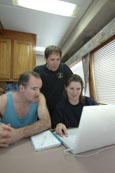 • Color Correction
• Cloning and Repairing
• Color Management
• Adjustment Layers
• Sharpening
• Dodging and Burning
• Cropping
• B&W Conversion
All courses are suitable for all levels from beginners to the most experienced UW photographers with course content designed for your individual requirements.

2013
Kona Aggressor II 23 Feb 2013 (7 nights) from £2,025
Cayman Aggressor IV 11 May 2013 (7 nights) from £2,059
Turks & Caicos Aggressor II 01 June 2013 (7 nights) from £2,059
Sun Dancer, Belize 22 June 22 2013 (7 nights) from £1,675
Thailand Aggressor 14 July 2013 (10 nights) from £3,460
Galapagos Aggressor 08 Aug 2013 (7 nights) from £3,610
Wind Dancer, Cocos Island 26 Oct 2013 (10 nights) from £3,350 + $245 Park Fee

2015
Thailand Aggressor (Mike Mesgleski & Mike Haber) March 1, 2015 (6 nights - south), March 8, 2015 (6 nights - north)
Cayman Aggressor IV (Mike Mesgleski & Mike Haber) May 16, 2015 (7 nights)
Turks & Caicos Aggressor II (Mike Mesgleski & Mike Haber) June 6, 2015 (7 nights)
Sun Dancer, Belize (Mike Mesgleski & Mike Haber) June 20, 2015 (7 nights)
Galapagos Aggressor (Mike Mesgleski & Mike Haber) August 6, 2015 (7 nights)
Wind Dancer, Cocos Island (Mike Mesgleski & Mike Haber) October 24, 2015 (10 nights)
For details and prices call 01273 844919 or email here >