2022 - 2023 Scuba Diving Holidays, Liveaboards and Learn to Dive Courses to the Maldives, Red Sea, Canary Islands, Far East, Caribbean and the Pacific.
Cocos Island (Costa Rica), Latin America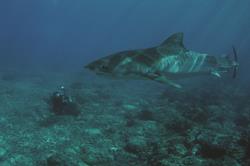 Cocos Island offers scuba diving holidays for the more experienced diver and those particularly looking for big fish and shark action. Located some 375 miles off the western coast of Costa Rica, Cocos Island offers exhilarating diving for the more experienced diver. The island itself is volcanic in origin and covered in dense jungle. Cocos Island has earned the title "world's premier big-animal destination" and is a beacon for ocean giants like mantas, tuna, marlin, huge Mobula Rays and of course sharks.

Diving
This thrill seeker's paradise is home to schooling Hammerheads, Galapagos, Silkey, Whitetipped and Silvertip Sharks. Whale Sharks and dolphins are also frequently sighted. Cocos Island diving is good year round but January to March brings the mantas and whale shark in plankton season. Also Hammerheads will arrive into more shallow water when the water is a couple of degrees cooler during this time. Visibility is best around April with up to 100 fee. By May and June the rainy season has started and a bit cooler but the water will still be around 26C (81F). This is when the schools of Hammerheads come to town with commonly seen Marble rays and sometimes Whale Shark and typically stay through to October, when they will be joined by Humpback whales and Orcas. November and December will see whale migrations. If it's whale sharks you particularly want travel during Feb, April, July and August. If it's big fish encounters you want - the waters around Cocos island are your trip of a lifetime!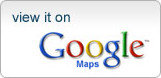 Gallery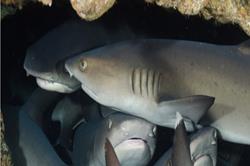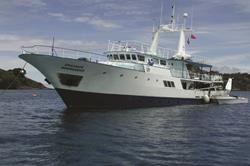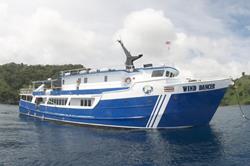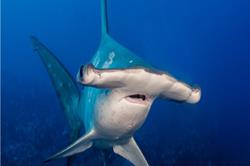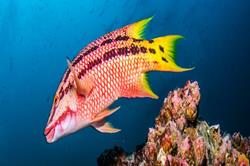 Fact File
Diving Conditions






Suitability:
Beginners

Intermediates

Advanced

Technical

Best Time: Year round

Average Air temps: 24-26°C

Average Water temps: 26-29°C

Visibility: 30m (average)

Top Dive Sites: Cruise the best spots from the Aggressor liveaboard including Alycyone, Dirty Rock, Dos Amigos for Hammerheads, Bird Islands, Silverado - shark cleaning station, Lone Stone, Manuelita, Special Sightings and Ubing Rock.
Typical 10 day itinerary with 7 days diving.

Great Reasons to Dive in Cocos Islands


Cocos Islands National Park World Heritage UNESCO Site.
Big animals, big action!
Schooling hammerheads.
Countless white-tip sharks.
Mantas, tuna, sailfish, marlin, false killer whales & whale sharks in season.
The ususual Marble and Mobula rays.
Varied underwater landscapes - mountains, arches, pinnacles.