2022 - 2023 Scuba Diving Holidays, Liveaboards and Learn to Dive Courses to the Maldives, Red Sea, Canary Islands, Far East, Caribbean and the Pacific.
Bora Bora (Tahiti), Micronesia and Pacific
Bora Bora in the Pacific is an almost mystical diving holiday location. Located approximately 200 miles north west of Tahiti and one hour's flight from Papeete, Bora Bora is the definition of a Pacific island paradise. Dive in crystal clear waters, shallow lagoon, white sand beach and palm trees swaying like the grass skirts of the local traditional dancers. Luxury, excusive hotels and dive resorts are based on the most stunning picture postcard locations, staying in over water or beach side villas. Explore this paradise island above and below the water and live the polynesian dream.

Diving
The diving is equally seductive. The warm waters of the lagoon offer superb diving with a huge variety of coral and marine life. Outside the lagoon you can explore the deeper ocean waters and sheer wall sites where many pelagic fish, snappers, barracuda, moral eels, turtles and grey, lemon and black tip shark may be encountered. One of the highlights accessible to all levels of diver is the feeding manta rays. Also in season (Aug-Oct) migrating humpback whales may be spotted. Bora Bora enjoys a tropical climate with average temperature 27C. The wet season is Nov-Apr and the dry season May-Oct. February and March are the hottest and most humid months with heavy rainfall. The dry season offers better dive conditions with usually excellent visibility. If you wish to combine the trip of a lifetime with diving memories to last a lifetime, then this is the location for you.

Culture and Activites
Bora Bora is still very much a local island servicing the luxury hotel and dive resorts tourism industry. Local villages are charming and the swaying cocunut trees have long provided copra. Traditional fishing boats bring in the daily catch. On Sundays the local church bears withness to the islands missionary heritage. Approximately 140 miles from Tahiti it is well worth stopping at Papete for a few nights to explore the island.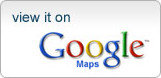 Fact File
Diving Conditions






Suitability:
Beginners

Intermediates

Advanced

Technical

Best Time: Year round

Average Air temps: 30°C

Average Water temps: 26-29°C

Visibility: 30-60m

Top Dive Sites: Tapu, Muri Muri (White Valley), Teavanui Pass, Toopua, The Aquarium, Anau, Tupitipiti & Tupai (by private boat only).

Great Reasons to Dive in Bora Bora, Tahiti


Unbelievably, spectacular Pacific island to stay a
Colourful hard & sof corals teeming with fish life
Easy novice & drift dives
All manner of Rays from Leopard & Eagle to Manta
Humpback Whales (Aug-Oct)
Shark diving black tip , lemon, gray, white tip and hammerheads.
Experience polynesian culture, stop over in Tahiti.