2018 Scuba Diving Holidays, Maldives Diving Holiday, Red Sea Diving Holidays, Liveaboards and Learn to Dive Holidays from Sportif Dive
Palau, Micronesia and Pacific
A Palau scuba diving holiday offers a Micronesia based diving holiday with a barrier reef, blue hole diving, sheer walls and a great variety of fish with conditions best suited to the more experienced diver. Part of Micronesia, Palau is made up of over 300 islands mostly uninhabited. 600 miles to the east of The Philippines, the islands offer a huge amount of coastal diving and are often described as looking like 'mushrooms'.


Diving
The soft coral and vast anemones cover the sheer walls in Palau. There are also barrier reef and blue hole diving. Liveaboard diving is the best way to access the wide variety of dives and maximise your diving time. Take in the Ulong Channel with it's manta rays, eagle rays, sharks, turtle and dophins. You will also find tuna, hammerheads, barracuda and shoaling jacks. The Chandelier Caves offer a relatively shallow and safe way to experience cave diving. The Iro Maru is a Japanese World War II wreck. At certain times Palau becomes the focus for Shark diving with experts and enthusiasts travelling the world over to see the migrating, mating grey reef sharks. Currents can be strong so may be a little challenging for beginners. Palau offers exciting and varied diving best suited to the more experienced.

Culture and Activities
The area is famous for the inland lakes and a unique species of jellyfish that have developed in a predator free environment with no sting. The different variety of fish (over 1,500 species) feed on the nutrient rich ocean trenches to the east and west of the island chain.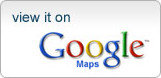 Gallery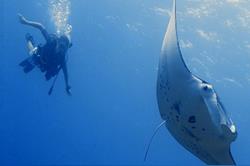 Fact File
Diving Conditions






Suitability:
Beginners

Intermediates

Advanced

Technical

Best Time: December - April.

Average Air temps: 29°C

Average Water temps: 28-29°C

Visibility: 25-50m

Top Dive Sites: World War II freigher, warships & aircraft including Japanese Wrecks - Iro Maru, Teshio Maru, Bichu Marus Iro and Japanese Zero fighter. Chandlier Cave with staletites & stalegmites. Pelelui Wall, Cut & Expressway.The Blue Corner Wall at Koror Island and Ulong Chanel. Highly recommended is the Jellyfish lake in Rock Islands accessible by rainforest hike inland and only with snorkelling.

Great Reasons to Dive in Palau


World class wreck & drift diving.
Shallow, wide caves & caverns.
Dives & courses for novice to advanced divers.
Big shoals - snappers, grunts,eagle ray & shark.
Stingless Jellyfish lake in Rock Islands.
Japanese Zero fighter accessible by snorkelling.
World class underwater photography sites - Mandarinfish!