2022 - 2023 Scuba Diving Holidays, Liveaboards and Learn to Dive Courses to the Maldives, Red Sea, Canary Islands, Far East, Caribbean and the Pacific.
NEW Palau Hotels and Liveaboards
Article date : Jul 10, 2018

Sportif Dive Holidays have added a range of budget, boutique and luxury hotels and liveaboards to their Micronesia programme. Palau is a Pacific Ocean island-nation made up of over 300 mostly uninhabited islands to the east of the Philippines. The shape of the flourishing green islands often leads them to be described as looking like 'mushrooms'.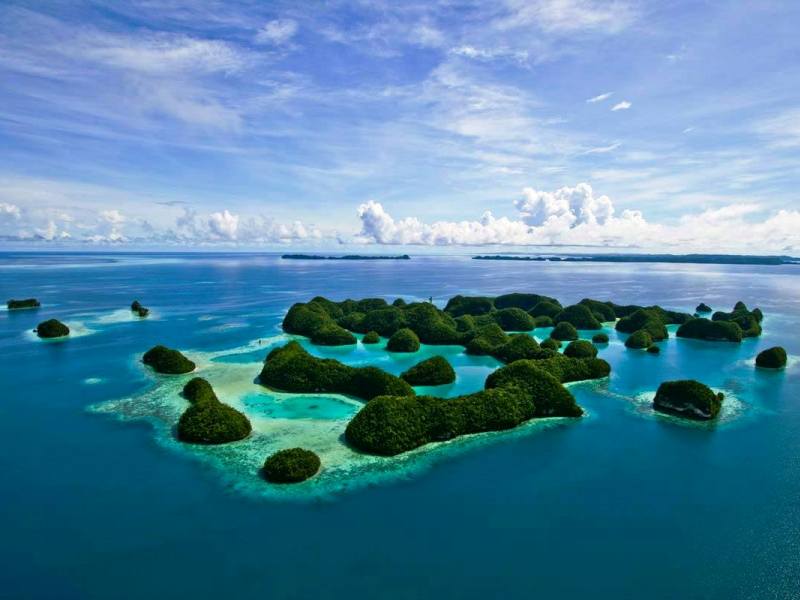 Diving in Palau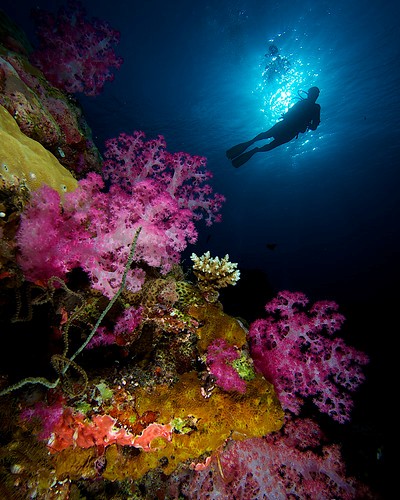 Named one of the "Seven Underwater Wonders of the World", there is world class diving on offer in Palau. An almost limitless variety of marine life can be spotted amongst an array of underwater features; an untouched barrier reef system, sheer walls covered in soft coral and vast anemones, cavern and cave systems and adrenaline inducing drift dive spots to name a few.
Blue Corner, ranked as the one of the best dives in the world, is a breath taking dive with hundreds of different species of fish visible; turtles, dolphin and Eagle rays are also commonly seen here. The formation of the reef, along with its sheer walls and no end of marine life make the Blue Corner a truly unique place to dive and is a must for experienced divers visiting Palau. More >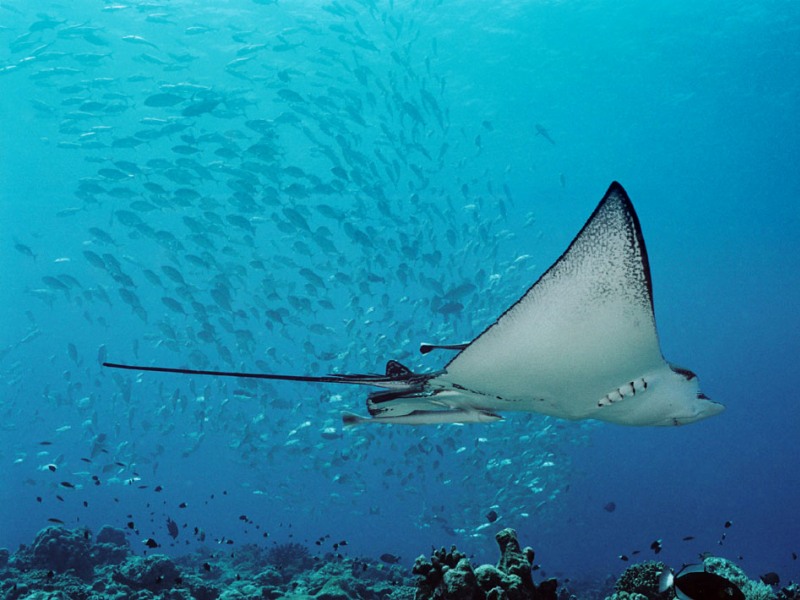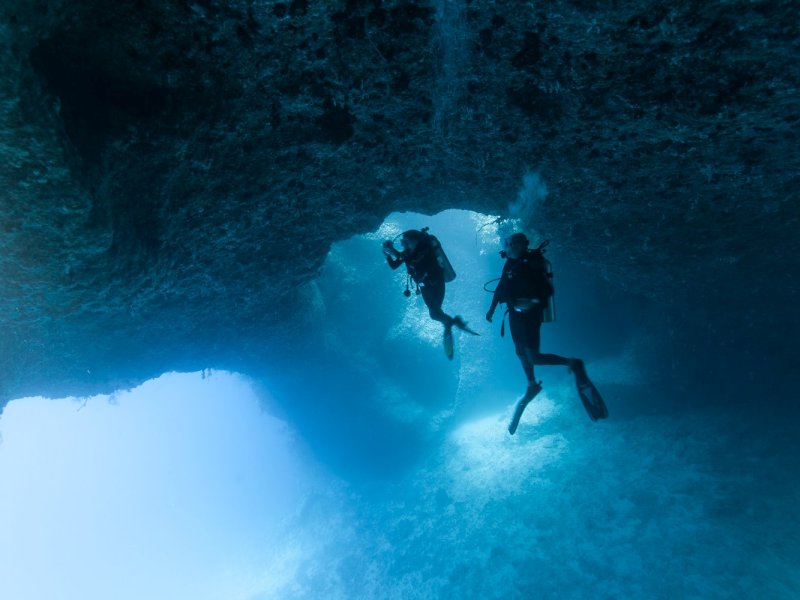 Palau also offers superb cave diving opportunities, such as the Chandelier Caves; a relatively shallow channel entry it is beset with magnificent glittering stalactites and stalagmites. The caves open up for 100m inside the island with a sub terranean lake and air chamber offering a remarkable diving experience.
Micronesia offers some of the very best wreck diving in the world and Palau is no exception. A significant Japanese outpost in World War II, Palau is now home to a variety of wrecks including the near-500 foot long Japanese World War II wreck Iro Maru, just 15 minutes by boat from the shore. In fact, most wreck sites can be dived within 1 hour of Palau from land based resorts. More >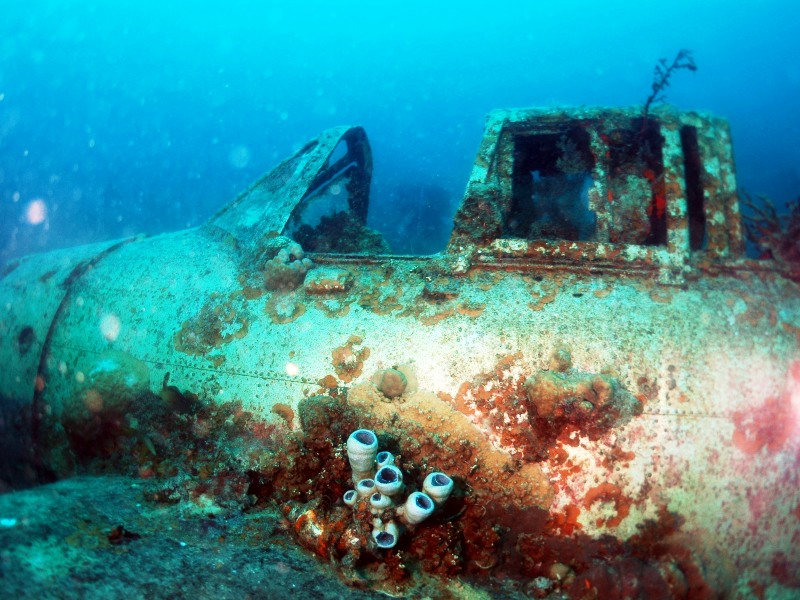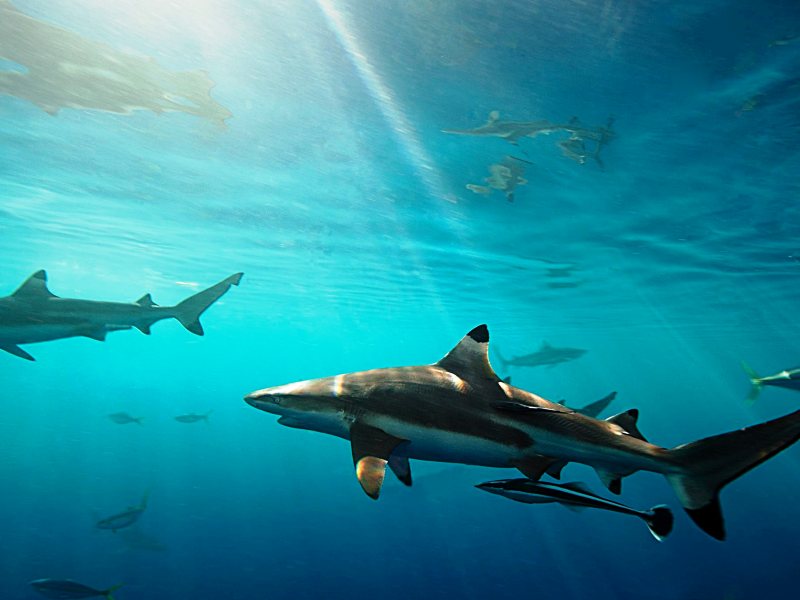 March brings migrating Grey reef sharks for the mating season, and this is celebrated in Palau by the annual "Shark Week", giving adrenaline seekers the opportunity to dive world famous sites alongside these infamous predators. Experts and enthusiasts alike travel across the world to take part in an entertaining and educational week guaranteed to live long in the memory. More >


Newly Featured Accommodation

The Belúu Sea View Resort, is a brand new hotel opened in 2017, is nestled into the hillside of Koror Island, providing excellent views over the whole of the Babeldaob island and straits of Kuror. A modern hotel approximately five minutes drive from the dive dock and centre.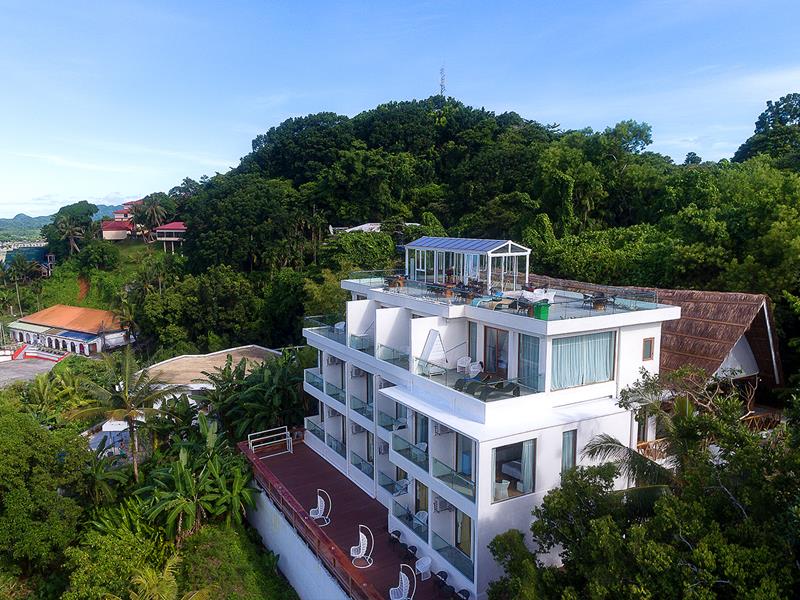 The newly featured Palau Royal Resort, located on the eastern side of Malakal Island, offers a superb range of fully equipped guest rooms overlooking Palau's rock islands and vast surrounding ocean. With beach, swimming pool and restaurant it offers the perfect location to relax after diving.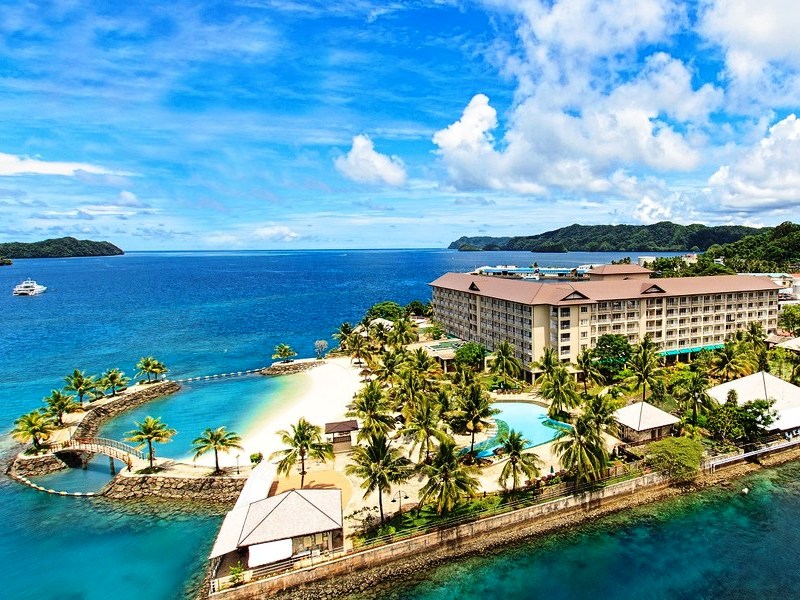 Newly Featured Liveaboards

The Ocean Hunter I and III liveaboards ensure an unforgettable scuba diving holiday to Palau with small boat sizes, accommodating 6 and 16 respectively, and a friendly, knowledgeable crew ensuring a personal and intimate experience. The boats offer a flexible and tailor made diving programme allowing you to explore Palau's incredible marine life and sites to suit your requirements.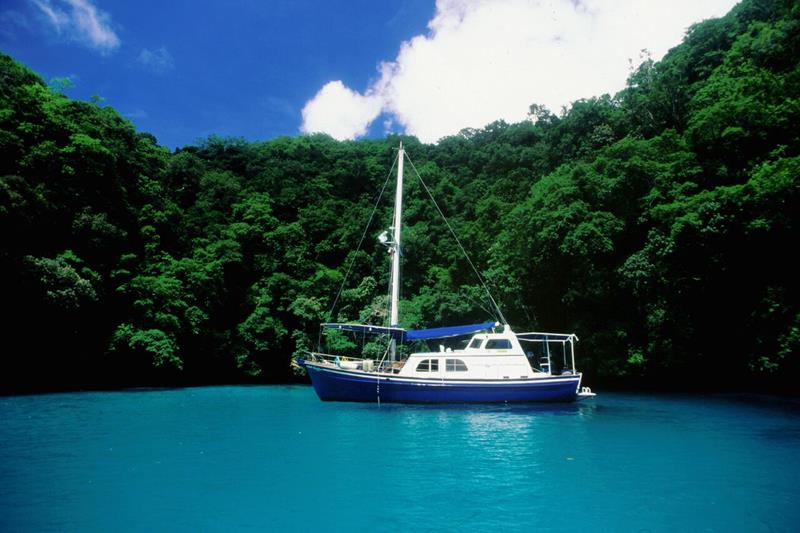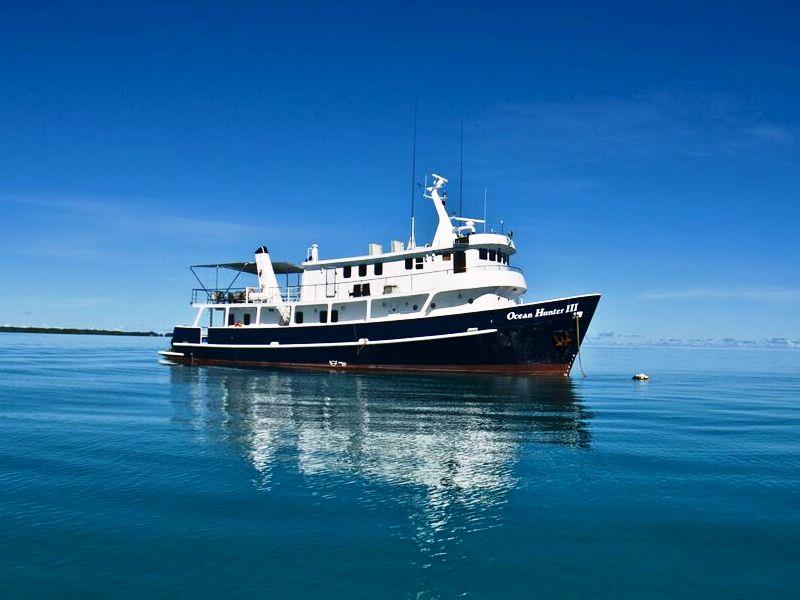 As an alternative, you can dive from the comfort of the luxury Palau Aggressor II liveaboard, a 106ft aluminium yacht built and powered for comfort, safety and stability. See the latest information here.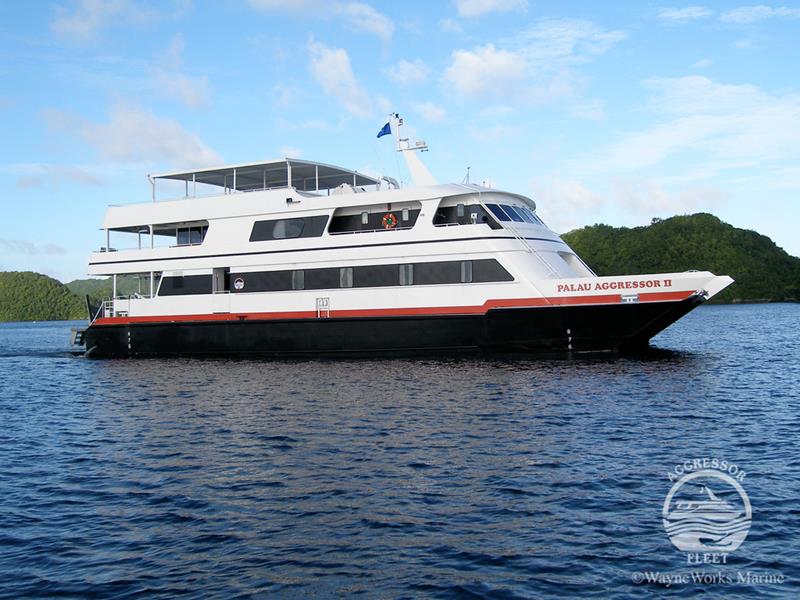 For more information or to book telephone +44 (0)1273 844919 or see here >