2022 - 2023 Scuba Diving Holidays, Liveaboards and Learn to Dive Courses to the Maldives, Red Sea, Canary Islands, Far East, Caribbean and the Pacific.
Luxury Liveaboards Pay 7 Get 10 Offer
Article date : Nov 16, 2017
Amazing deals on the luxury Aggressor Liveaboard. Pay 7 nights Get 10 nights! Itineraries include: Palau, Bahamas, Belize, Cayman Islands, Turks and Caicos and NEW Roatan. Departs August to October 2018

SPECIAL OFFER Pay for 7 Nights + 3 Nights FREE = 10 NIGHTS
Save £££s on these 10 night itineraries diving the Pacific or Caribbean and pay for 7 nights and get 3 extra nights free!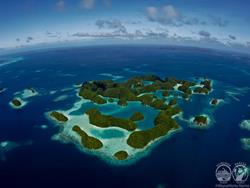 Palaus mushroom-shaped rock islands offer a variety of exciting dives: WWII wrecks, shark-infested channels, blue holes, a freshwater lake with stingless jellyfish and even a few caves. There are also sheer walls covered in lush soft corals and huge anemones. Beginner divers may find Palaus strong currents challenging. Read more >

SPECIAL OFFERS
NEW Rock Is. Agg (Palau) PAY 7 GET 10
05-15 August 2018, 16-26 August, 2018.

NEW Palau Aggressor II PAY 7 GET 10
9-19 September 2018 & 20-30 September 2018
Bahamas Aggressor Liveaboard - Caribbean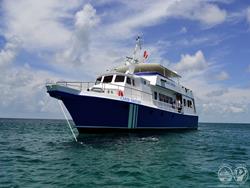 Our recommended Bahamas, Caribbean Liveaboard is the Carib Dancer. The Bahamas Carib Dancer is a luxury Caribbean Liveaboard which offers the opportunity to explore the Bahamas and outlying islands. Dive the sheer walls, wrecks and blue holes of the Exuma Cays aboard this elegant, 14 passenger yacht.Read more >
SPECIAL OFFERS
Bahamas Aggressor: PAY 7 GET 10
29 September - 09 October 2018 & 10-20 October 2018
Belize Aggressor - Central &

South Americas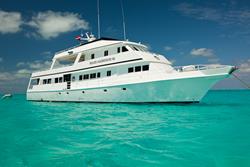 This luxury Belize Liveaboard is a 120ft aluminium yacht build and powered with the best standards in mind. Nine deluxe cabins – doubles and singles with private facilities. Hot tub, sun deck and entertainment onboard. Explore the Atolls of Belize View Now >
SPECIAL OFFERS
Belize Aggressor III: PAY 7 GET 10
Oct 13 - 23, 2018 & Oct 24 - Nov 3, 2018

Belize Aggressor IV PAY 7 GET 10
Sept 1 - 11, 2018 & Sept 12 - 22, 2018


Cayman Liveaboard Aggressor IV - Caribbean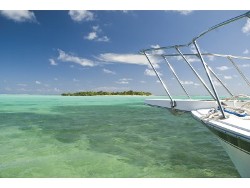 This luxury Cayman Islands Caribbean Liveaboard provides access to excellent visibility and calm, crystal clear warm waters. Every week, Cayman Aggressor IV divers explore the walls and ship wrecks of Grand Cayman with side excursions to Little Cayman and Cayman Brac in the right conditions. View Now >
SPECIAL OFFERS
Cayman Aggressor IV: PAY 7 GET 10
July 21 - 31, 2018, Aug 25 - Sept 4, 2018 & Sept 5 - 15, 2018
Turks & Caicos Aggressor II -

Caribbean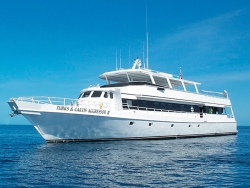 Dive the Turks & Caicos Islands aboard a luxury liveaboard and dive walls that plunge into the deep blue and include crevasses and ledges that are decorated with huge orange Elephant Ear sponges, Gorgonians and Crimson Rope Sponges. Experience the world famous service with the aboard this excellent Aggressor Liveaboard. View Now >
SPECIAL OFFERS
Turks & Caicos Aggressor II: PAY 7 GET 10
Sept 8-18, 2018 & Sept 19-29, 2018
Roatan Aggressor - Central & South Americas

NEWLY FEATURED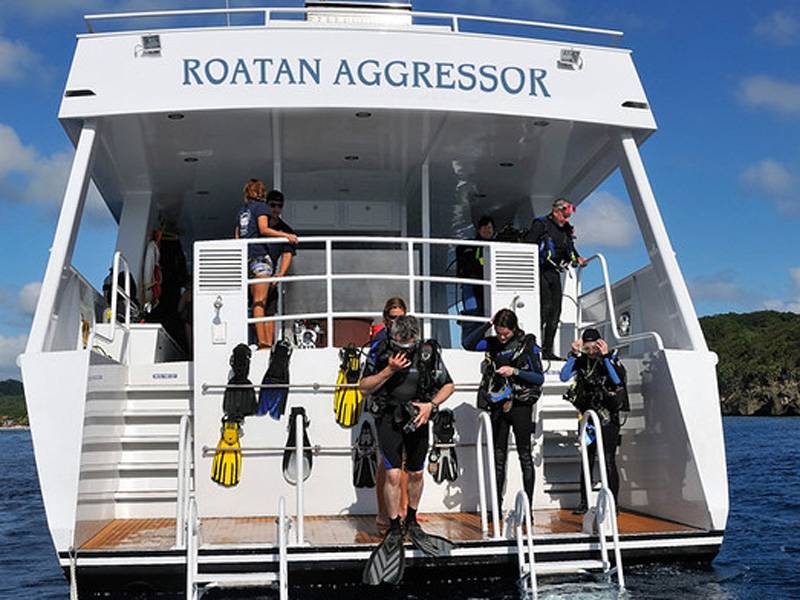 Experience the best scuba diving in the Bay Islands of Honduras which is both easy and exciting. The Bay Islands are world-renowned for their sheer walls, mystical wrecks, massive barrel sponges and captivating macro critters. These waters are also home to larger marine species, such as Whale Sharks, Caribbean Reef Sharks and Bottlenose Dolphin. The Roatan region of Honduras has fantastic critter scuba diving with subjects like Electric Rays, Longsnout Seahorses, ferocious looking Spoon-nose Eels, Rough Box Crabs, Yellowheaded Jawfish, Sailfin Blennies and even Southern Stargazers.
SPECIAL OFFERS
Roatan Aggressor 29 Sept - 09 October & 10 - 20 Oct 2018
For more informaiton call Sportif Dive Holidays on 01273 844919 or email here >