2022 - 2023 Scuba Diving Holidays, Liveaboards and Learn to Dive Courses to the Maldives, Red Sea, Canary Islands, Far East, Caribbean and the Pacific.
Where to Dive in the Caribbean Guide
Article date : Jul 15, 2016
Caribbean -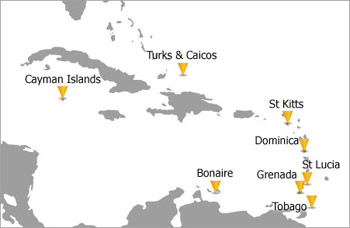 If you're looking for an alternative long haul scuba diving holiday destination that offers something for all levels of diver - from reefs to wrecks - small to big fish action plus much to do from the non diver too, see our guide to where to dive in the Caribbean below. With palm lined, beautiful beaches and easygoing creole charm you'll be a seduced with these holiday idylls.

Scuba diving in the Caribbean has something for everyone. Learn to dive or improve your skillsfrom wreck diving to technical diving. Photographer many unique species, dive or snorkel an underwater sculpture park or spot Mantas, Leatherback turles, hammerhead or many other big fish. There's shore, day boat or liveaboard. Visit sugar plantations, forts and explore world heritage easy walking or challenging hikes to magnificent rainforests and bath underneath spectacular waterfalls.

Each island has it's unique charachter and you can combine several islands or a land (shore based) or sea (liveaboard) on one trip. You can be sure those to receive a warm welcome, enjoy exotic food and spectacular scenery. Call us for our top recommendations.

Gallery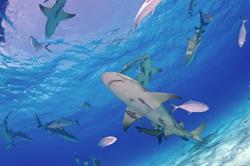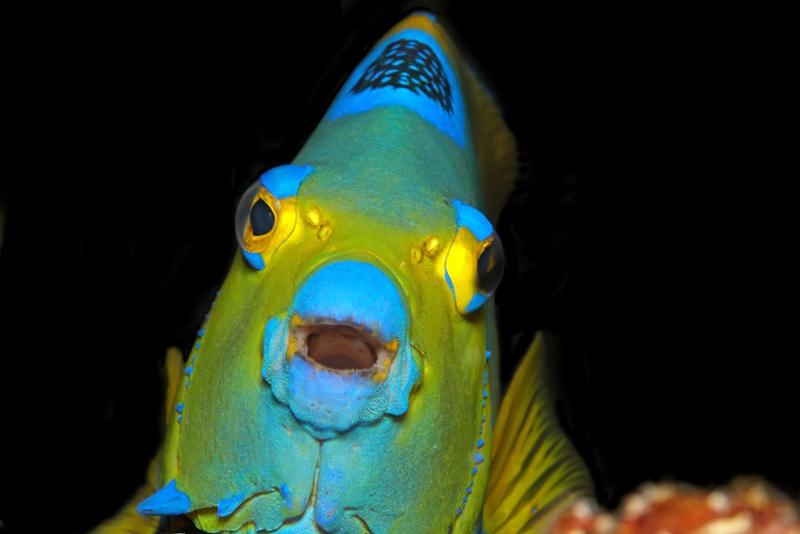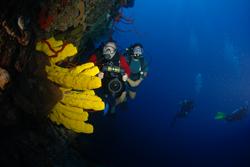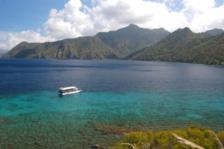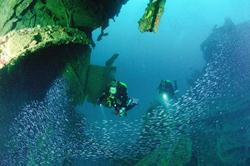 Bahamas
The Bahamas is a one of the most popular Caribbean dive holiday destinations. It offers some of the clearest waters on the planet, it has an incredible diversity of marine life all next to incredible white and pink sand beaches. For variety there are blue holes, caverns, shipwrecks plus vibrant, healthy reefs to suit both novice and experienced divers.
Bonaire
Bonaire in the southern Caribbean, is known as the 'shore diving capital of the world'. With over 80 easily accessible shore dive sites, daily boat diving, it's a great place to learn to dive and advanced courses. Bonaire has long been seen as offering some of the best diving in the Caribbean. A laid back, natural island with Dutch/Creole heritage.
Cayman Islands
The Cayman Islands offers a breath-taking variety of marine life for divers of all levels, outstanding visibility and top class diving centres catering for tech to wreck scuba divers. Nestled in calm, turquoise waters in the western Caribbean, choose from Grand Cayman, Little Cayman or world class wall diving on Cayman Brac with land and liveaboard options.
Read more about Cayman Islands >
Dominica
Dominica is known as the Natural Isle. A small island in the Antilles chain, it was the last British colony and gained independence in 1978. It has since become a nature lovers paradise. Here you can see rare critters from the shore, dive the 'Champagne' reef thermal waters, whale watch or take spectacular rainforest walks or hike the peaks.
Grenada
Grenada is the most southerly of the Windward islands sitting north of Trinidad. Grenada scuba diving holidays to the Caribbean offers a diving holiday with over 30 different dive sites including wrecks, coral gardens and underwater sculptures usually less than 15 minutes boat transfer from the shore. Technical and rebreather diving is available.
St Kitts
A St Kitts diving holiday offers an ideal diving holiday ideal for novices or those wishing to combine a caribbean beach holiday with recreational diving. Intoxicating natural beauty, sunny skies, warm waters and white sandy beaches combine to make St. Kitts one of the most seductive spots in the Caribbean and can be combined with a stay on Nevis.
St Lucia
St Lucia offers scuba diving holidays with superb shore diving set under the iconic Piton mountains. Here you can stay in the most luxurious hotels with stunning landscapes and beautiful beaches. Located towards the centre of the Windward Islands chain at the eastern edge of the Caribbean Sea. This is the place to celebrate a special occasion.
Tobago
Tobago offers scuba diving holidays with diving for all levels of diver with beautiful beaches, gentle reefs, mantas, hammerhead shark and nesting turtles in May plus exciting Atlantic diving off the north west coast. One of the peaks of Caribbean diving and the perfect location for your dive holiday - Tobago. A great value, relaxed island.
Turks & Caicos
Turks & Caicos offer diving holidays and liveaboard diving with some of the best diving in the Caribbean consisting of 40 islands Dive the sheer walls of Providenciales, and remote French Cay host to enormous Orange Elephant Ear Sponges, sprawling sea fans, eels, Orange Ball Corallimorph and anemones. Eagle Rays, barracuda shoals and turtles.