2022 - 2023 Scuba Diving Holidays, Liveaboards and Learn to Dive Courses to the Maldives, Red Sea, Canary Islands, Far East, Caribbean and the Pacific.
Truk Lagoon, Micronesia and Pacific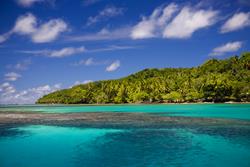 Scuba diving holidays in Truk Lagoon are mainly made to dive the outstanding World World II wrecks at varying depths, making it one of the best wreck scuba diving locations in the world. 800 miles to the east of Palau lies Truk lagoon encircling the islands of Chuuk. This is the location of hundreds of wrecked World War II Japanese and US ships and planes. The lagoon is sheltered allowing for calm diving conditions to leisurely explore the near intact cargo ships. Chuuk Lagoon was originally a Japanese naval based during World War II, attached by the US in 1944 resulting in the sinking of 12 warships, 32 merchant ships and 249 aircraft.

Diving
The lagoon is surrounding by encirciling reefs protecting many of the dive sites from the Pacific waves and prevailing currents, offering dives are dives suitable for all levels of divers. The depth of wrecks varies from surface to around 35m with the famous Fujikawa Maru reaching to just over 30m. This wreck includes it original wings, wheels, guns and artillery ammunition as well as the remains of those that perished. Japanese fighters sit close by 150m+ freighters including the 134m long Yamagiri Maru with huge gun shells. Tanks and trucks are still visible at the Nippo maru. Even submarines, such as the Heian Maur and the Gose Maru have periscopes, torpedoes and many artefacts still aboard. Well known wrecks to visit include: Rio de Janeiro Maru at 104m and listing to her port side gives great views from above. The wrecks attract a wide range of fish feeding from the coral that has grown up over the years. Several nearby reefs offer alternative diving plus snorkelling trips to the Coral Reef Sanctuaries at Fonomu and Jeep Island. Closed circuit rebreather and technical diving is available.

Culture and Activities
During the First World War Truk had been under the control of Germany. Japan, at the time, was part of the Allied Forces that stood against Germany. Consequently, In 1914 Imperial Japan acquired control of the Islands of Truk. Truk Lagoon provided Japan an excellent natural harbor that could accommodate the largest ships of the Imperial Japanese Navy. Concentrated fortifications were built throughout the islands that encircled Truk Lagoon.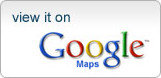 Gallery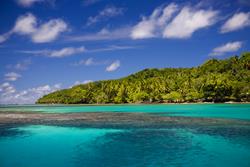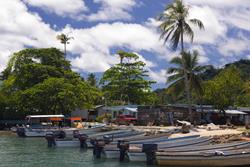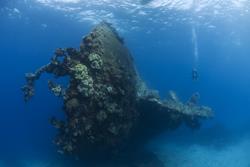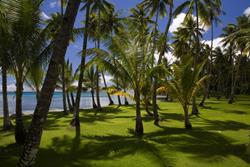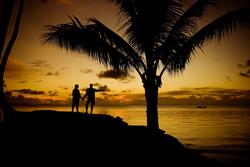 Fact File
Diving Conditions




Suitability:
Beginners

Intermediates

Advanced

Technical

Best Time: Year round.

Average Air temps: 27-32°C

Average Water temps: 22-29°C

Visibility: 10-30m

Top Dive Sites: Famous Fujikawa Maru at just over 30m, Yamagiri Maru freighter (134m length),Heian Maur & Gose Maru submarines. Plus many aircraft wrecks at shallower depths.

Great Reasons to Dive in Truk Lagoon


World class wreck diving.
WWII Japanese & US plane, submarine & ship wrecks.
Many intact wreck features plus tanks, trucks, guns & artifacts.
Reefs with varied marine life.
Shallow sites.
Liveaboard and shore based options.
Closed circuit rebreather and technical diving.