2019 - 2020 Scuba Diving Holidays, Liveaboards and Learn to Dive Courses to the Maldives, Red Sea, Canary Islands, Far East, Caribbean and the Pacific.
Truk Lagoon, Micronesia and Pacific - Hotels
Truk Stop Hotel

Truk Lagoon, Micronesia and Pacific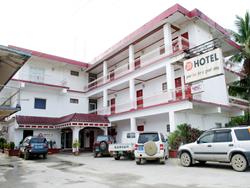 A divers hotel, ocated directly on Truk Lagoon with 23 spacious ensuite rooms with private balcony, AC, refrigerator, TV (free cable) and DVD player. The hotel restaurant & bar offer divers a western menu & place to meet. Excellent location. PADI dive centre for both recreational and technical divers.
Blue Lagoon Resort

Truk Lagoon, Micronesia and Pacific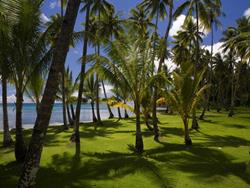 Approx 5km from the airport on a sandy beach in the south of Moen island. Set amongst coconut palms and fronting the world famous Chuuk Lagoon.
Fact File
Diving Conditions




Suitability:
Beginners

Intermediates

Advanced

Technical

Best Time: Year round.

Average Air temps: 27-32°C

Average Water temps: 22-29°C

Visibility: 10-30m

Top Dive Sites: Famous Fujikawa Maru at just over 30m, Yamagiri Maru freighter (134m length),Heian Maur & Gose Maru submarines. Plus many aircraft wrecks at shallower depths.

Great Reasons to Dive in Truk Lagoon


World class wreck diving.
WWII Japanese & US plane, submarine & ship wrecks.
Many intact wreck features plus tanks, trucks, guns & artifacts.
Reefs with varied marine life.
Shallow sites.
Liveaboard and shore based options.
Closed circuit rebreather and technical diving.