2022 - 2023 Scuba Diving Holidays, Liveaboards and Learn to Dive Courses to the Maldives, Red Sea, Canary Islands, Far East, Caribbean and the Pacific.
Caribbean Luxury Liveaboards 3 FREE Nights
Article date : Mar 2, 2017
Book 7 nights and get 3 FREE nights aboard the luxury Aggressor liveaboards to the Bahamas, Belize, Cayman Islands and Turks & Caicos from September to October 2017 with our Caribbean scuba diving liveaboard special offers.

Discounted dates with flights and overnight hotel packages available plus land based extensions - all organised with our ATOL protection in one tailor made package.


This luxury Bahamas Caribbean Liveaboard is an intimate 14-passenger 100ft monohull yacht with 5 deluxe cabins with double and single bunks and a quad cabin. Explore the dramatic walls, lush coral reefs and exciting animal encounters of the Exuma Cays Land and Sea Park. This protected area is one of the world's most successful marine parks with more than 350 small islands and cays. Read more >

Pay 7 - Get 3 FREE Nights Special Offer
Bahamas 9-19 Sept 2017 & 20-30 Sept 2017.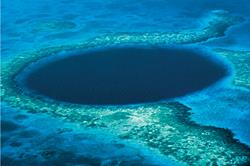 This luxury Belize Liveaboard is a 120ft aluminium yacht build and powered with the best standards in mind. Nine deluxe cabins – doubles and singles with private facilities. Hot tub, sun deck and entertainment onboard. Explore the Atolls of Belize. Read more >
Pay 7 - Get 3 FREE Nights Special Offer
Belize III 30 Sept- 10 Oct 2017 & 11-21 Oct 2017
Belize IV 6-16 Sept 2017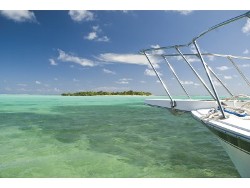 This luxury Cayman Islands Caribbean Liveaboard from Aggressor provides access to excellent visibility and calm, crystal clear warm water has made the Cayman Islands a scuba diving favourite for decades. Every week, Cayman Aggressor IV divers explore the walls and ship wrecks of Grand Cayman with side excursions to Little Cayman and Cayman Brac in the right conditions. Read more >
Pay 7 - Get 3 FREE Nights Special Offer
Caymans 30 Sept- 10 Oct 2017, 11-21 Oct 2017 & 21-31 July 2018.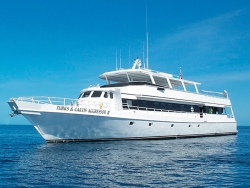 Dive the Turks & Caicos Islands aboard a luxury liveaboard and dive walls that plunge into the deep blue and include crevasses and ledges that are decorated with huge orange Elephant Ear sponges, Gorgonians and Crimson Rope Sponges. Experience the world famous service with the aboard this excellent Aggressor Liveaboard. Read more >

Pay 7 - Get 3 FREE Nights Special Offer
Turks & Caicos 16-26 Sept 2017 & 27 Sept - 7 Oct 2017