2020 - 2021 Scuba Diving Holidays, Liveaboards and Learn to Dive Courses to the Maldives, Red Sea, Canary Islands, Far East, Caribbean and the Pacific.
Maldives, Indian Ocean - Dive sites
Liveaboard Itineraries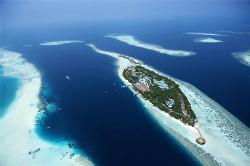 The Maldives Islands lie Southwest of India. Scattered across the equator in the middle of the Indian Ocean, the gem-like islands of the Maldives depict the rare vision of a tropical paradise. Palm fringed islands with sparkling white beaches, turquoise lagoons, clear warm waters and coral reefs teeming with abundant varieties of marine flora...
Maldives Dive Sites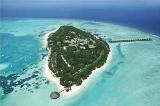 The Maldives are a mecca for divers both for learning to dive and for the dedicated diver. For novices we recommend being based at one of the many island resorts where you can enjoy shallow, shelterd shore diving and nearby dive sites. Each island resort has specific local conditions. Liveaboards will offer access the more diverse dive sites and remote locations. Or why not consider a week on land and a week on a liveaboard?
Fact File
Best Time: Dec-April (Summer/NE
monsoon) & June-Oct (SW current)

Average Air temps: 28-30°C
Average Water temps: 28-30°C

Visibility: 20-30m + (varies
depending on season & sites).

Top Dive Sites: Too many to
mention. Each island offers
short distance to dive sites,
excellent house reefs. Sites
for all levels. More >

Liveaboard Itineraries More >


Great Reasons to Dive in Maldives

Clear visibility.
Vast number of dive sites.
Chance to see Manta Whales
& Whale Sharks in Summer months, on the SW side.
Large schooling pelagics.
3*,4* & 5* island resorts
Liveaboards with free places for whole boat bookings.