2022 - 2023 Scuba Diving Holidays, Liveaboards and Learn to Dive Courses to the Maldives, Red Sea, Canary Islands, Far East, Caribbean and the Pacific.
Honduras, Latin America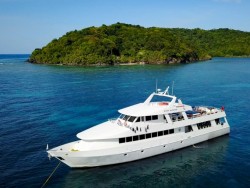 Honduras, located in Central America has Caribbean Sea coastlines to the North and the Pacific Ocean to the South. It is home to the world's second largest reef structure, the Mesoamerican Barrier Reef which stretches down from Mexico and tails off at Honduras. The weather in Honduras averages 29°C, with high humidity and water temperatures averaging 25°C in winter and 29C in summer. The water visibility is generally good from 24-45 meters although it can drop lower during the rainy season.

Diving
The region is also home to many fascinating wrecks and remote sea mounts that are beacons for a variety of marine life. The dive sites feature vibrant coral, multi coloured tropical fish, large sponges, manta rays, turtles and whale sharks. liveaboard will experience the best scuba diving in the Bay Islands of Honduras which is both easy and exciting. The Bay Islands are world-renowned for their sheer walls, mystical wrecks, massive barrel sponges and captivating macro critters. These waters are also home to larger marine species, such as Whale shark, Caribbean Reef sharks and Bottlenose dolphin. The Roatan region of Honduras has fantastic critter scuba diving with subjects like Electric rays, Longsnout seahorses, ferocious looking Spoon-nose eels, Rough Box crabs, Yellowheaded Jawfish, Sailfin blennies and even Southern stargazers. The tiny island of Utila, some 30 minutes flight from San Pedro Sula, is known for passing whale sharks which are seen throughout the year. These huge fish migrate through the channel between Roatan and Utila.


Liveaboards
One of the best ways to dive Honduras is aboard a luxury liveaboard. The Roatan Aggressor Honduras liveaboard is a 100ft yacht which accommodates 18 guests with doubles, single and quad with private shower/wc and TV/DVD, air-conditioned salon, hot tub, special on board photo lab, facility to download photos and large, well designed deck for equipment. Remote and rarely visited sites are on the agenda. More >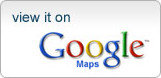 Fact File
Diving Conditions




Suitability:
Beginners

Intermediates

Advanced

Technical

Best Time: Diving year round - summer months are warmest.

Average Air temps: 29°C (high humidity)

Average Water temps: 25-28°C (summer), 24-27°C (winter months, with possible 22°C drop in January). 3-5 mm wetsuit recommended.

Visibility: 5-100m (Jan-June)
Up to 200m (July - December)

Top Dive Sites: Roatan, Utila, Cayos Cochinos and the Sea Mounts, Bay Islands of Honduras.

Great Reasons to Dive in Honduras

Remote sea mounts.
Vibrant marine life and critters.
Wall reefs & huge barrel sponges.
Manta rays, Reef shark, bottle nose dolphins.
Whale shark.
Wrecks.
Turtles, moral eels, Southern sennets