2020 - 2021 Scuba Diving Holidays, Liveaboards and Learn to Dive Courses to the Maldives, Red Sea, Canary Islands, Far East, Caribbean and the Pacific.
Wadi Gimal - Marsa Alam Diving - Marsa Alam, Red Sea and Middle East
nudibranches here as well as scorpion fishto diving from the Wadi Gimal Dive centre when on your diving holiday staying at the Shams Alam Hotel, Marsa Alam.


House Reef
The house reef is located directly in front of the Shams Alam hotel's beach and dive centre. It is shelved in different parts through three sandy bays where you can easily enter and exit.The north part is shallow and is just used for snorkeling with briefing given by the centre for entry and exit paths.
For shore and training dives there is an easy and relaxed entrance right off the beach in front of the diver with the use of a diver's platform. This unique reef offers good visibility, a wide variety of fish including blue spotted rays and all manner of colour marine life. The jetty's resident puffa fish is worth a visit.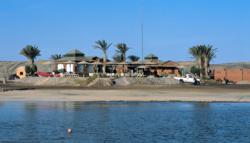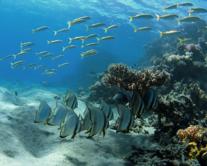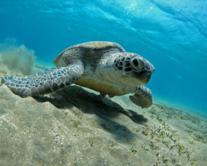 Boat Diving
There are 29 dive sites accessible immediately off shore on the Wadi Gimal Plateau from 5 minutes to 45 minutes.Here are a couple of these to give you a flavour of the diving. Further afield there are 5 dive sites on the Outer Reefs - Shaab Sharm (see below), Habili Dahara, Habili Wadi Gimal, Habili Radir and Habili Radir Soraya with depths of 25 to 40m meters and between 50 and 90 minutes away. Here you will see anything from nudibranches,scorpion fish, sweet lips and banner fish sometimes up to 200 strong. many types of soft and hard corals, big tuna, shoals of barracudas, white tip reef sharks and napoleon wrasses of all ages and sizes plus drop offs and big fish on sites further out.
There are a further 5 coastal dive sites for those wishing to explore further south with good weather conditions, driving 30 minutes then accessing pristine, uncrowded coastal reefs and pillars just offshore teeming with marine life!
Torfa El Mesheich
Diving Depth : 17 M
Trip Duration : 25 min
This is a coastal reef which is unique in its structure and variety of life. The main reef is stretching 2.5 to 3km along the coast. Countless cleaning stations, lagoons, pillars and small blocks which are rich in life and very colorful. There are an enormous number of fish and coral species that live in the area. Amongst the residents one can find nudibranches, crocodile fish, napoleons, sharks and every kind of sting ray. A highlight of the site is a good possibility to see some huge turtles which is the reason why this site is often nicknamed 'the turtle house'. Another highlight is the huge hard coral garden the vast number of coral species that grow here make it the ideal site for national park rangers to use as a training ground for new recruits. This dive is usually done as a one way dive but there is also the possibility to do it directly from the boat.
Habili Etnien Arug
Diving Depth : 27 M
Trip Duration : 50 min
Two pillars jutting out of the sea bed at 25m up to 4m below the surface. Making your way down the first pillar you will find that every metre is completely occupied with life and colour. You will also come across a beautiful overhang were often a pool of glass fish can be found. Finished with the first pillar you will cross the sandy bottom for about 30m were you can often see a school of barracudas. Circling up the second pillar you will notice that it is characterized by soft corals ideal for photo enthusiasts. The dive is done by boat which is moored on a nearby reef. You will reach the pillars by zodiac which drops you directly above.

Shaab Sharm
Diving Depth : 40 M
Trip Duration : 60 min
This is a 700m long mountain reef, with plateaus at either end at a depth of 30m. The reef is charecterised by many types of soft and hard corals.
One highlight being a patch of gogonias home to the long nose hawk fish which can bee seen there on almost every dive. There are a number of large table corals and amongst other creatures you may often come across big tuna, shoals of barracudas, white tip reef sharks and napoleon wrasses of all ages and sizes. Normally both dives of the day are done on different points of this reef due to the distance from the base. Diving this reef is also highly dependent on optimal weather conditions.

Courtesy of Wadi Gimal Dive Centre >

Gallery