2022 - 2023 Scuba Diving Holidays, Liveaboards and Learn to Dive Courses to the Maldives, Red Sea, Canary Islands, Far East, Caribbean and the Pacific.
Wakatobi, Far East & Australia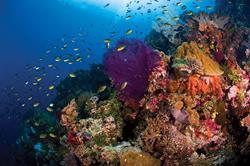 Scuba diving holidays in Wakatobi with Sportif Dive offers dive holidays with a luxury resort hotel and world class diving on the spot. Located in the heart of the Banda Sea off the south east coast of Sulawesi lies the remote and exclusive resort of Wakatobi.

Blessed with the planet's most pristine and prolific tropical reefs, the resort offers easy access to breath-taking drop-offs, walls, caverns and seamounts. Wakatobi is a resort built by divers for divers on what Jacques Cousteau called "probably the finest diving site in the world".

Diving
It features lionfish, clownfish, rays, batfish, crocodile fish, ghost pipefish, several species of pygmy seahorse, schooling jacks, turtles, mandarin fish, leaf fish and the elusive blue-ringed octopus to name just a few. Brilliant soft corals, oversized gorgonians and vibrant sponges create an intricate tapestry of colour and texture. At night, the resort's famous four mile long House Reef explodes into a flurry of activity. Pelagian, Wakatobi's luxury dive yacht operates from the resort, cruising the outer reefs and surrounding atolls of the Wakatobi archipelago.
The House Reef The Wakatobi house reef offers oustanding diving just 80 years from the shoreline to the drop off. There are six different sites accessible from the beach directly in front of the resort. Here there are proteced schooling fish, jetty with resident fish. Here you will find invetebrates, macro, colourful soft corals, gorgonians, sponges.

The Wakatobi Luxury Liveaboard Explore Wakatobi aboard the Pelagian a luxury liveaboard. The Indonesian archipelago offers a huge range of marine life. No other place in the world has the colors, the corals and diversity of diving. The Pelagian is a 36' luxury, ocean cruising yacht offering every conceivable comfort more >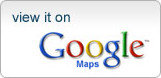 Gallery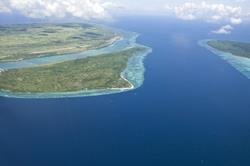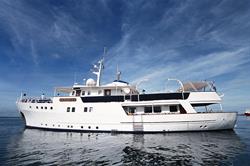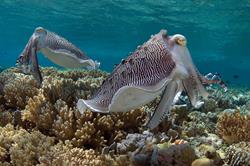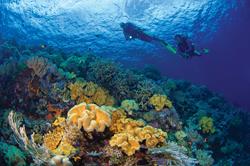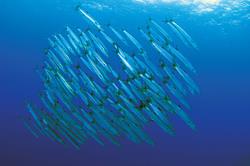 Fact File
Diving Conditions






Suitability:
Beginners

Intermediates

Advanced

Technical

Best Time: text here

Average Air temps: 26-30°C

Average Water temps: 26-30°C

Visibility: 20-50m. Average 35m

Top Dive Sites: Choice of over 50 sites including Tanjung Patok (over 400 species alone!), Brian's Choice (critters & corals), Teluk Maya, Liabale (ravines, caverns & overhangs). Liveaboard diving to Tomia Island - Cheeky Beach and Asphalt Pier (muck diving), Tanjung Baturtoro (sheer cliffs & caves). All manner of exotic & rare marine life - a photographers paradise!

Great Reasons to Dive in Wakatobi

World Class diving & pristine tropical reefs
Walls, drop offs caverns.
Brilliant coloured soft corals & macro life
4m long house reef - unlimited & night diving.
Luxury dive yacht for cruising outer reefs & atols.
Nitrox, Tech & deep diving
Gentle & fast drift dives.
Luxury diving resort.