2020 - 2021 Scuba Diving Holidays, Liveaboards and Learn to Dive Courses to the Maldives, Red Sea, Canary Islands, Far East, Caribbean and the Pacific.
Sipadan, Far East & Australia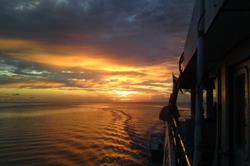 Sipadan offers an outstanding liveaboard and diving holiday location. Situated in the east of Malaysia off the north coast of Sabah on the island of Borneo it is around 45 minute fast boat transfer from the mainland. Living corals formed on top of the extinct volcanic cone to rise up some 600m from the Ocean floor, making it Malaysia's only oceanic island and top of the list for divers heading to south east Asia. It is reknowned for being a favourite with Jacques Costeau who put it on the divers list of 'must do'.

Diving
Sipadan diving is characterised by the big pelagic fish and outstanding underwater scenery and unbelievable number of different marine life. Swirling, tornado-like tunnels are created by Barracudas, big-eye Trevallies and thousands of silve jackfish. There are dozens of turtle encounters, mantas, eagle rays, tuna, plus reef sharks, hammerheads and wahte sharks, in fact over 3000 species of fish. The scenery is just as dramatic. Enjoy dramatic pinnacles and wall diving to gentle sloping reefs and colourful, coral gardens, cave and drift dives. To make the most of this regions we recommend joining a liveaboard and experience Malaysia's diving at it's best in Sipadan.

Location
Sipadan is a protected marine habitat so there is no accommodation on the island but perfect to visit by liveaboard which means you can then also dive on neighbouring islands of Kapalai, Si Amil and Mabul, which is one of the best muck diving sites in the world. The islands are idyllic tropical, palm covered islands with the whitest sand beaches and jungle clad interiors. The waters surrounding the islands are beautifully clear, with diving now controlled offering uncrowded sites and calm waters ideal for photographers.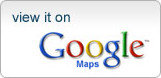 Fact File
Diving Conditions


Suitability:
Beginners

Intermediates

Advanced

Technical

Best Time: Year round but April to December

Average Air temps: 28ºC (tropical).

Average Water temps: 27 -29°C

Visibility: 10m to 40m (10-130ft)

Top Dive Sites: Barracuda Point, Coral Gardens, White Tip Avenue, Mid Reef,Turtle Cave, South Point, Hanging Garden. Mabul Island
(Froggie's Lair, Lobster Wall & Paradise), Kapalai (The Jetty & Mid Reef) and Si Amil included in the liveaboard itinerary.

Great Reasons to Dive in Sipadan, Borneo


Large Schooling Pelagics
3000+ species of marine life
World Class walls, reefs & muck diving
Hawsksbill & Greenback turtles (July-Nov)
Famous 200m Turtle Tomb Cave System
Reef, Hammerheads & Whale Shark