2022 - 2023 Scuba Diving Holidays, Liveaboards and Learn to Dive Courses to the Maldives, Red Sea, Canary Islands, Far East, Caribbean and the Pacific.
from £1350pp INC FLIGHTS!
GRENADA - CARIBBEAN Grand Anse Beach Blue Horizon Resort
With spectacular views over the main beach at St Georges Harbour, with main dive sites, onsite bar and restaurant and swimming pool.


Blue Horizons Garden Resort

Grenada, Caribbean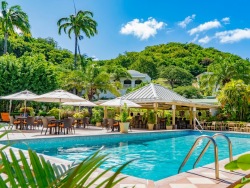 Located close to the capital St George's and only 300 yards from the world renowned Grand Anse beach set in just over 6 acres of private, tropical gardens. Luxurious self catering accommodation with one of Grenada's finest restaurants onsite, La Belle Creole. View Now >


7 nights BB from £1,350pp
INCLUDING return flights and transfers.
SAVE 12% on selected dates
Departs selected dates from 1 November 2021 to 5 January 2022, 1 April to 31 July and 21 August to 15 December 2022.
LIMITED AVAILABILITY.

Price includes return flights from London UK (other airports may be available subject to surcharge), standard room on twin share bed and breakfast basis, return airport transfers in resort. Scuba diving packages additional to above price. Subject to availability.

Grenada, Caribbean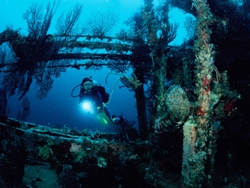 Grenada is the most southerly of the Windward islands sitting north of Trinidad. Grenada scuba diving holidays to the Caribbean offers a diving holiday with over 30 different dive sites including wrecks, coral gardens and underwater sculptures usually less than 15 minutes boat transfer from the shore. Specialist technical rebreather diving is also available on request. Originally a British colony, the Capital of St Georges offers a deep water bay with many of the dive sites on your doorstep. After a days diving enjoy visit the cultural sites or visit to spectacular Grand Anse beach. Choose from hotels right on Grand Anse beach or close by to St Georges.


Diving
From here you can access over 30 different dive sites. The south west offer a variety of reefs with a fair amount of fish and invertebrate life. The marine park here has an underwater sculpture park created by UK artist Jason Taylor. However, the star attraction in Grenada is the wreck of the Bianca C, a 600ft cruise ship which went down in 1961. The largest wreck in the Caribbean is a formidable site with the bow sitting proud out of the seabed thus earning the name of 'the Titanic of the Caribbean'. A great dive but the currents can be strong and penetration of the crumbling wreck is not recommended Other wrecks such as the San Juan, Hema 1 and King Mitch support a great range of hard and soft corals and marine life. More >


Cultural Tours and Activities
Commonly known as the Spice Island, the capital St George has long been associated with nutmeg production. This is a beautiful island with a great deal of the mountainous interior given over to rainforest with waterfalls and beautiful varieties tropical plants and birds. St George's has a deep natural horseshoe harbour with many visiting yachts and boats. There is a colourful local market, old colonial buildings and good choice of restaurants making it an interesting destination for the diver and non diver alike.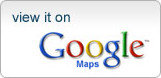 Gallery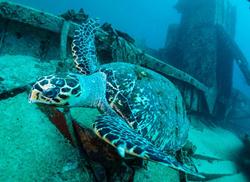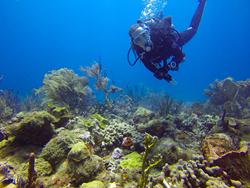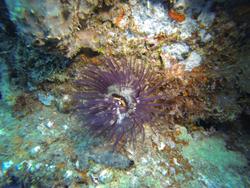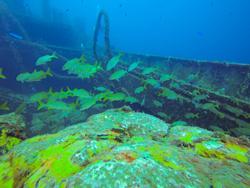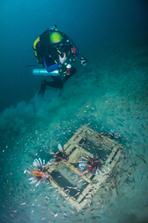 More information about Blue Horizons Garden Resort in Grenada, Caribbean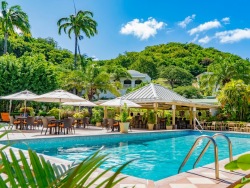 For your diving holiday to Grenada, Caribbean, Blue Horizons Garden Resort is a luxurious self catering accommodation with the dive centre on the beach 300m from the hotel,

Location
In six acres of gardens set on the hillside above Grand Anse beach approximately five miles from thehistorical capital of St George and fifteen minutes from the airport. Ideally positioned to access Grand Anse beach yet maintaining a quiet and secluded position. Walking distance from supermarkets, shops and restaurants.

Accommodation
This eco friendly haven, sits on the side of the hill, in 6 acres of lush, trpical manicured gardens. with spectacular views over St George's Bay. A family owned and operated property offers a high standard of accommodation and service. The property offers 32 luxurious self catering, air conditioned Superio Studio and Deluxe One Bedroom Garden or Oceanview Suites. Accommodation comes with king size bed or choice of twin queen size beds and pull out sofa in the Suite accommodation. Higher level guest rooms are accessible by stairs or some rooms are located on a sloping hillside. All accommodation comes with a fully equipped kitchenette with refrigerator, hob, coffee maker, telephone, cable TV, ensuite bathroom and terrace. Accommodation accommodates up to 3 adults or 2 adults and 2 children. Inter-connecting rooms are available for larger groups or families.


Facilities
The facilities including a swimming pool pool, bar and lounge, set within the hill side, gardens affording super views to St Georges bay and Grand Anse beach. La Belle Creole restaurant and bar offers gourmet dishes with local and international menu choices for breakfast, lunch and dinner. There is a library, lobby/lounge area, play centre, A small meeting room and business centre facilities provide internet access and WiFi will be integrated through the resort. This is a nature lovers property with over 27 indigineous tropical birds inhabiting the grounds.

Diving
Dive centre approximately 300m from hotel on Grand Anse beach directly in front of sister hotel, Spice Island Resort. More >


Our Opinion
A superb option for those looking for quiet, peaceful location, self catering and option of restaurant onsite.

Gallery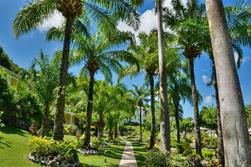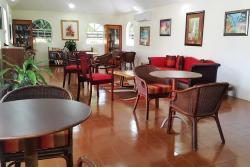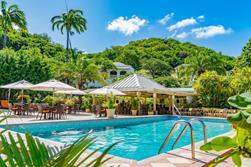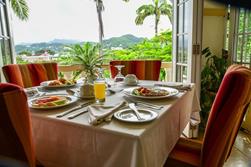 Fact File
Best Time: Jan - April & Oct - Dec

Average Air temps: 24-30°C

Average Water temps: 26-28°C 3mm shortie/full wet suit recommended.

Visibility: 5-20m (depending on wash off)

Top Dive Sites: Grenada's Marine park featuring Molinier Reef & Grand Mal. Happy Valley. Underwater sculpure park. Wrecks: Bianca C, Shakem, San Juan, King Mitch, Helma 1 & Veronia L. More on Dive Sites>

Dive Centre: PADI 5* Gold Palm Resort, SDI & TDI training facility based at true Blue Bay Resort and Spice Island Beach Resort. Dive Centre>


Great Reasons to Dive in Grenada

Wreck Capital of the E Caribbean.
Over 30 dive sites & 11 wrecks,
Direct flights from UK,
Choice of hotel or self catering accommodation
Beautiful Grand Anse Beach
Welcoming and friendly island
Great tours inc St Georges colonial harbour town, rum factories, local markets.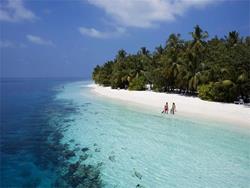 from £1750pp INC FLIGHTS!
Maldives Dive Holiday to Luxury Vilamendhoo Island Resort>
Vilamendhoo Island Resort 7 nights Full Board INCLUDING flights. Excellent value, daily boat diving packages and superb house reef.
Departs Selected dates in 2022.
SAVE up to 20%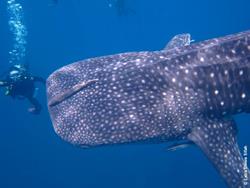 from £1250pp INC FLIGHTS!
OMAN - MUSCAT SAVE 20%
4* Sifawy Boutique Hotel with dive centre. Pristine reefs, beautiful beaches staying in luxury, boutique hotel with dive centre. Price INCLUDES flights and transfers.
Departs LAST MINUTE to December 2022.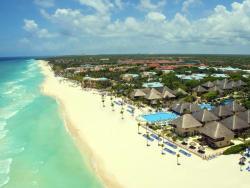 from £1425pp INC FLIGHTS!
MEXICO - CANCUN SPECIAL GROUP OFFERS
4* Alll InclusIVE hotel on Playa del Carmen beach and FREE PLACES. Dive the Yucatan local reefs, famous Cenotes with Bull shark dives available.
Departs selected dates in 2022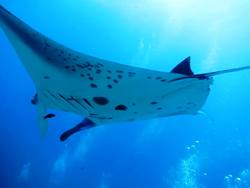 from £1150pp
MALDIVES LIVEABOARD with EMPEROR SPECIAL OFFERS
1 week Full Board INCLUDING diving Choose from Traditional MV Atoll for great value, MV Emperor Leo or luxury Serenity Liveaboards.
Departs selected dates April to October 2022.