2020 - 2021 Scuba Diving Holidays, Liveaboards and Learn to Dive Courses to the Maldives, Red Sea, Canary Islands, Far East, Caribbean and the Pacific.
Galapagos Aggressor Liveaboard - Galapagos Islands, Micronesia and Pacific
Gallery pictures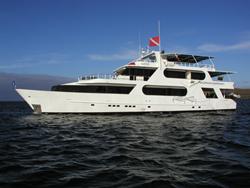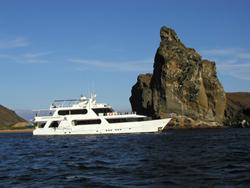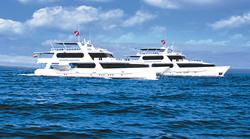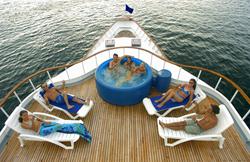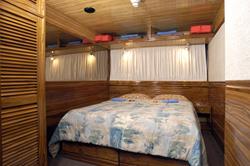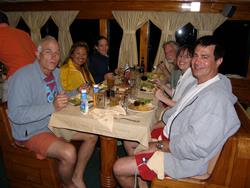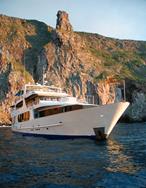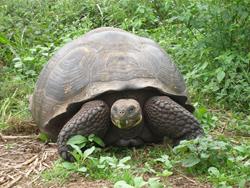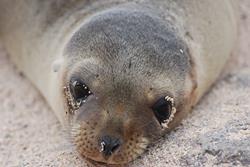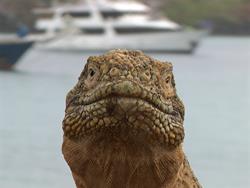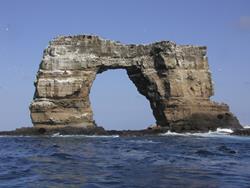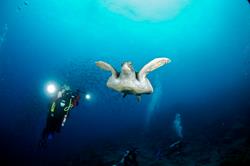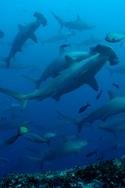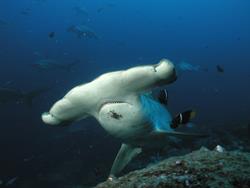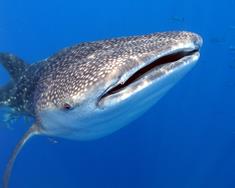 Fact File
Best Time: Year round.

Average Air temps: 21-30°C
Warm season (Jan-June) Dry season (July-Dec).

Average Water temps: 16-24°C (June-Nov), 21-30°C (Dec-May)

Visibility: 5-100m (Jan-June)
Up to 200m (July - December)

Top Dive Sites: Santa Cruz Island, Punta Carrion, Bartolome Punta, Wolf Island, Darwin Island, Cabo Douglas, Fernandina Island. Punta Vicent Roca, Isabela Island. Cousin Rocks, Cabo Marshall, Isabela Island.

Great Reasons to Dive in the Galapagos

Unique species
Luxury liveaboard - cruise in comfort.
Large pelagics - hammerheads, mantas, eagle rays (Dec-May).
Whale shark (June-Nov)
Seals & turtle
Land excursions to see the giant turtle and iguanas.