2020 - 2021 Scuba Diving Holidays, Liveaboards and Learn to Dive Courses to the Maldives, Red Sea, Canary Islands, Far East, Caribbean and the Pacific.
Malapascua Dive Centre - Philippines, Far East & Australia
The Malapascua Dive Centre, a 5* PADI IDC facility, is based at the Malapascua Island Dive & Beach Resort on Malapascua Island, Cebu.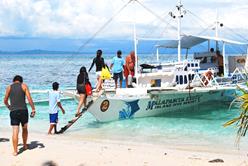 Facilities & Services
The Malapascua Dive Centre provides guests with highly professional services through friendly and well-trained staff and first class facilities. The majority of PADI courses are offered, ranging from beginner to divemaster and instructor level. Speciality and technical dive courses are also available, with the highlight of these being the exclusive Thresher Shark speciality course. The centre boasts the largest fleet of dive boats on the island, with 4 large traditional "banka" boats, one smaller boat and a new speedboat available to whisk you off to Malapascua's superb dive sites in no time at all. There is a range of quality, well maintained equipment available, including underwater cameras for rental. The centre uses 12 litre aluminium tanks with yoke valves, and offers a limited number of DIN tanks and adaptors for rent. Guests requiring these should notify the centre in advance. With the water temperature around Malapascua Island ranging from 25-30˚C, a 3mm wetsuit is more than sufficient and can be hired from the centre.

Diving
Most divers flock to Malapascua for a chance of glimpsing the infamous Thresher Shark, but there is plenty more to see. With small groups of divers led by experienced guides, and flexible dive schedules to suits all ranges of diver experience and preferences, the Malapascua Dive Centre will ensure you get the most out of your diving holiday. The centre offers a choice of one-dive, two-dive or three-dive boat trips to dive sites varying from 10 minutes to two or more hours away. There is no set dive schedule, as decisions on where to dive will be made daily dependent on conditions and diver preferences, but a typical day's diving could go as follows:

5:00am: An early start - diving Monad Shoal or Kemod Shoal to see the Thresher Sharks. This is the best time of day to see these elusive pelagics so set your alarm!
8:30am – 10:00am: An opportunity to dive some of the other superb sites around Malapascua. A one dive trip will return by lunchtime; others go for a two-dive trip and will return between 3:00pm - 4:00pm. There are also one-dive trips available in the afternoon.
5:00pm: Boats will depart for the "dusk dive", the best time of day to spot the colourful Mandarin Fish as well as many other critters including Frogfish and Seahorses.

As the largest and most established dive centre on Malapascua, the Malapascua Dive Centre can offer a range of three-dive trips as well as dive safaris to remote locations such as Camotes Island and Maripipi Island, pristine reefs explored and logged by the centre's staff over the years. These safaris can be pre-arranged or organised a few days in advance at the centre.

Highly recommended is a day trip to Kalanggaman, as well the Dona Marilyn wreck, a penetrable wreck by those holding the PADI Wreck Diver speciality. More >

Please note: As a dive centre prioritising safety above all else, the centre does not allow Open Water certified divers to dive any site deeper than 18m, which includes Monad Shoal. In order to dive deeper than 18m the diver must hold an Advanced Open Water certification (or equivalent) or have partaken in a Deep Adventure Dive with an instructor. The same applies to night diving. If you are not Advanced Open Water certified and wish to dive Monad Shoal and other sites deeper than 18m, or take part in night dives, then you can take the relevant qualification prior to your trip or at Malapascua Dive Centre.
Gallery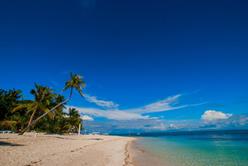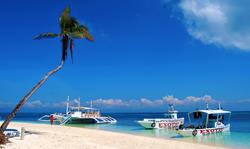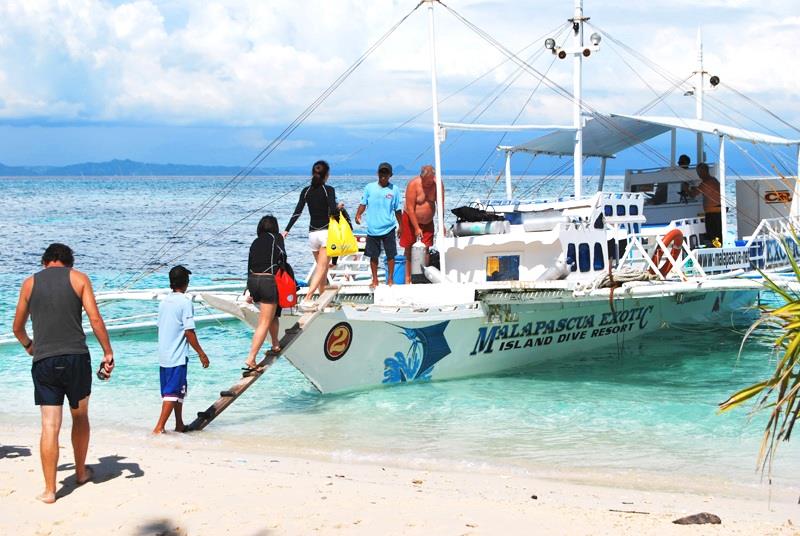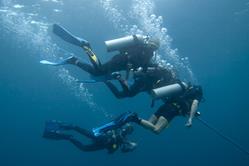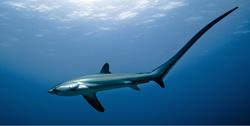 Fact File
Best Time: Year Round (Oct-May - dry season).

Average Air temps: 30°C

Average Water temps: 21-24°C Dec-Feb, 25-30°C Mar-Nov.

Visibility: 15-40m.

Top Dive Sites: Superb drift diving at The Canyons in Puerto Galera, incredible marine diversity at Dauin Norte in Dumaguate, dive with Thresher Sharks at Monad Shoal in Malapascua, and dive the numerous Wrecks of Coron at Sangat Island. More >

Philippines Dive Centres: More >


Great Reasons to Dive in the Philippines

Over 3000 species of fish.
15,000 square miles of reef.
Plenty of dives for new divers.
Drift dives (some 5 knots+)
Numerous critter sites.
Whale shark and Giant Pacific mantas (Feb-May) at Donsol & Reef shark
Nesting & hatching turtles.
Photographers heaven.
Wrecks of Coron 'Mini Truk'
Thresher Shark diving in Malapascua.