2022 - 2023 Scuba Diving Holidays, Liveaboards and Learn to Dive Courses to the Maldives, Red Sea, Canary Islands, Far East, Caribbean and the Pacific.
Grand Cayman Dive Centre - Cayman Islands, Caribbean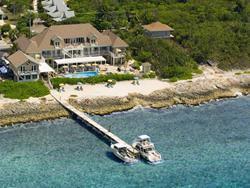 The Grand Cayman Dive Centre, based at the Cobalt Coast Resort in the Cayman Islands is a PADI 5* and SSI dive centre offering a 'valet' full service facility and access to world-class dive sites, with many accessible from the shore and little to no current.

Location
The centre is based on the north coast of Grand Cayman, the largest and most popular dive destination of the Cayman Islands. Situated within the grounds of the Cobalt Coast Dive Resort, the dive boat jetty is easily accessible from the hotel.


Facilities & Services
Two comfortable, well equipped dive boats out of a custom fleet of eleven call Grand Cayman their home – Cayman Sister and Twin Sister. Ranging from 42-46 feet in length, they have a capacity of 36 divers but the centre restricts diver numbers to 20, to ensure a comfortable trip and diving with few others around you. There is also the smaller Reel JEM boat, mostly used for snorkelling trips or private charters.

The two dive boats are equipped with comfortable bench seats, a gear storage area, tank racks and a padded camera table to protect underwater photography gear. There is a hang line and regulator for low-on-air safety stops, and dive ladders and handrails make for an easy exit from the water. There are fresh water showers and bathroom facilities on board, and plenty of shade in addition to sunning areas on the forward and aft decks – perfect for relaxing after a dive. Fresh towels, snacks and cold water are supplied for guests' comfort. All boats are fitted with a radio, phone, emergency oxygen kit, first aid and safety equipment as standard.

The dive centre offers a 'valet diving' service allowing divers to relax and let the experienced crew do all of the work, resulting in a laidback, carefree dive holiday. All guests receive a dive bag at check in so you can personally pack your gear. On the day of diving, just leave your bag outside of your room and the dive team will carefully take your gear onto the dive boats and prepare it for the dive. Once on board, the crew will help you get kitted up, and ensure your tanks are changed after every dive. They will also rinse your BCD and regulator, while you take care of the light stuff, your personal snorkel gear and wetsuit. There are special rinse tanks and a drying room at your disposal for this.
Boat trips, snorkelling and complete PADI instructional programmes up to Dive Master are available at the centre. The dive shop is stocked with all the necessary equipment and latest technology, as well as an assortment of logo t shirts and other sportswear. The centre provides fresh water rinsing tanks, fresh water showers, a dive gear storage area and bathroom facilities. It also uses two water-cooled dive compressors complete with state of the art filtration systems and plenty of air storage capacity, as well as a Nitrox Technologies Membrane system for Nitrox dives. There are also personal lockers available at the centre for storing your equipment overnight.

Diving
Boats depart each morning at 8:30am and again in the afternoon at 2pm. One or two dives can be completed in the morning and one in the afternoon. Night dives are available at 7:30pm on selected evenings each week. Water temperature in the Cayman Islands ranges from around 26˚c in the winter up to 30˚c in the summer, with seemingly unlimited visibility, usually 40-50m with little or no current. This makes diving in Grand Cayman a joy, with beautiful walls, captivating swim-throughs and colourful reefs housing abundant marine life. The most iconic dives include the recently sunken 250-foot long Kittiwake wreck, a diver's playground with visibility so clear you can almost see it in its entirety. Marine growth is minimal thus far, but the fun is in exploring this magnificent wreck. (Please note there is a $20 marine park fee to dive Kittiwake, which is payable locally). Stingray City is another must visit, with the Stingrays that visit this site so tame it is possible to interact with them, and even feed them by hand.

Dive Courses
Grand Cayman Dive Centre offers a wide range of PADI courses which can be incorporated into your diving schedule. Courses available include: Discover Scuba Diving, Advanced Courses, Nitrox and Rescue as well as other specialities such as Deep Diver.
DIVE INSTRUCTION

Prices
from

PADI Open Water

POA
Advanced PADI Open Water
POA

Dive Packages
The centre offers 2 custom dive boats to take you diving on a daily basis. The boats are also available for private charter for family groups or special occasions.

DIVE PACKAGES

Prices
from
Unlimited shore Diving - 6 days
including tanks and weights
POA
Boat diving packages tanks and weights.

POA

Gallery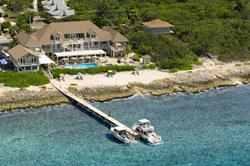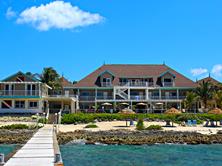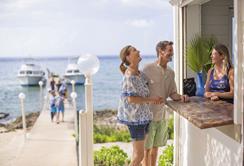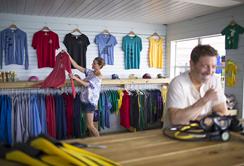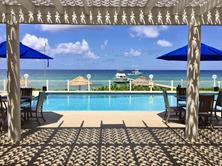 Fact File
Best Time: November - April (Dry season), May - October (Wet season)

Average Air temps: 24-30°C

Average Water temps: 26-28°C Recommended - 3mm shortie/full suit.

Visibility: 5-100m (Jan-June)
Up to 200m (July - December)

Top Dive Sites: Stingray City - Grand Cayman, Bloody Bay Wall - Little Cayman. Wrecks USS Kittiwake, Balboa & Oro Verde - Grand Cayman, San Miguel - Little Cayman, Captain Keith Tibbets - Cayman Brac. Spectacular wall dives. North Wall .

Great Reasons to Dive in the Cayman Islands


World class, year round diving.
Twin centre diving with Cayman Brac & Little Cayman.
Outstanding visibility.
Sheltered, calm easy access dives - photographers heaven.
Excellent snorkelling trips.
Marine Parks plan since 1986 ensuring regulated dive sites.
281 single & double mooring to control numbers of dive boats.