2020 - 2021 Scuba Diving Holidays, Liveaboards and Learn to Dive Courses to the Maldives, Red Sea, Canary Islands, Far East, Caribbean and the Pacific.
Coco Reef Resort & Spa

Tobago, Caribbean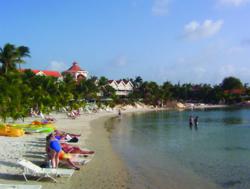 For your diving holiday to Tobago - Caribbean, Coco Reef Resort & Spa is a luxury hotel with private white sandy beach and onsite PADI dive centre.

Location
Located in an idyllic situation on Coconut Bay overlooking a white sandy beach and 10 minutes from the airport near Crown Point. Coco Reef is a quality hotel with excellent facilities.

Accommodation
135 rooms comfortable air-conditioned rooms decorated in Caribbean style each with telephone, TV, minibar, bath, shower and balcony or terrace. Superior Garden Rooms have garden view. Deluxe Ocean View have sea view. One bedroom suites have a separate living room with sitting area. Villa suites also available. The hotel reflects and air of elegance, enhancing the charm and hospitality that Tobago has to offer.

Facilities
Two restaurants, Tamara's with international buffet and Bacchanals, beach side bistro and bar serving Caribbean style food and snacks during the day, a main bar with music in the evenings, swimming pool, fitness centre, tennis, watersports including Sunfish sailing, kayaks and snorkelling, Diving centre, Spa and shops.

Diving
A PADI scuba diving and snorkelling centre is based on site. More >
Gallery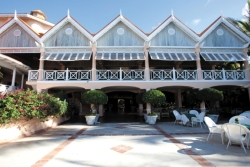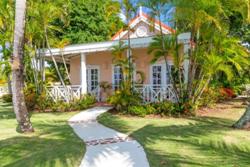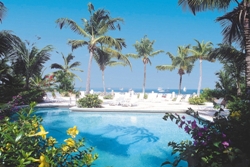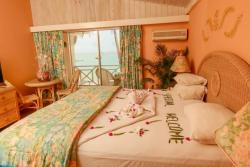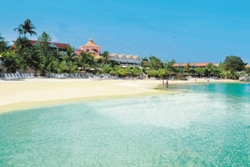 Fact File
Best Time: All year (best Jan- May)

Average Air temps: 26-30°C

Average Water temps: 25-28°C

Visibility: 15-50m (visibility is reduced in rainy season Jul-Nov)

Top Dive Sites:
South MV Maverick, Mt Irvine Wall, Divers Thirst & Diver's Dream. Good sheltered, fast drifts, rare & wrecks. Caribbean coast - The Sisters. In the North East Kelleston Drain, London Bridge, Japenese Gardens, Cathedral. Gentle inshore & advanced Atlantic sites.

Great Reasons to Dive in Tobago



300+ species marine life
Rare angel fish, schooling pelagics, Scalloped Hammersheads (Dec-Apr), Mantas, sharks & rays.
Most dive sites 10-20 mins.
Eco island - nesting Leatherbacks, rare birds
Beautiful unspoilt beaches & protected rainforest.
Carnival, jazz & 'jump ups'.