2020 - 2021 Scuba Diving Holidays, Liveaboards and Learn to Dive Courses to the Maldives, Red Sea, Canary Islands, Far East, Caribbean and the Pacific.
Kariwak Village

Tobago, Caribbean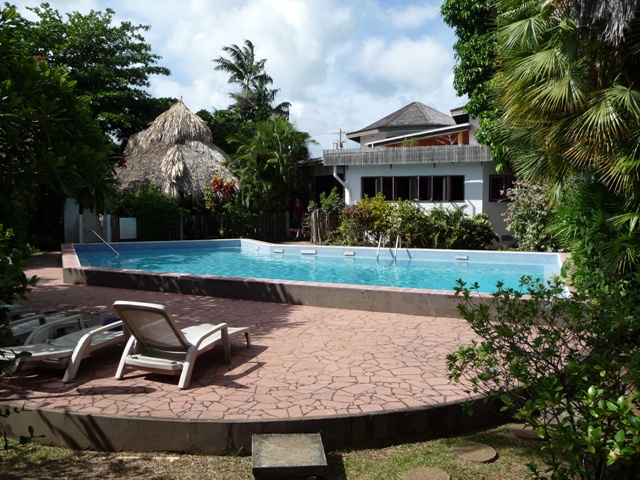 For your diving holiday to Tobago - Caribbean, the Kariwak Village is a family fun hotel which is a few minutes drive from the PADI 5* dive centre located at Crown Point. The New York Sunday Times says "an eco-lodge with a hippie, South Pacific vibe".

Location
Located 5 minutes from the airport, beach and a few shops, bars and restaurants. A relaxing oasis close to the lively Crown Point area in the south west of Tobago.

Accommodation
Family run hotel with 24 well appointed air conditioned rooms with own private bathroom and patio, 18 of which are around the swimming pool and the remaining 6 set amongst the gardens. All rooms are equipped with a safe, a radio alarm clock and DD telephone.

Facilities
There is a charming, open air restaurant with Caribbean ambiance. Holistic therapies including yoga and Tai Chi, waterfall jacuzzi and plunge pool. Artwork and sculptures on show from local artists. The tropical gardens also have a yoga buree offering complimentary yoga and tai chi classes most mornings for those staying at Kariwak. Additional evening yoga classes (Hatha, Vinyasa, Kundalini) and workshops on mind and body health and alternative therapies are held throughout the year. Locally you can book windsurfing, kitesurfing, sailing and SUP at local marine park less than 10 minutes away. Bicycle hire is available close by.

Diving
The PADI 5* Dive Centre at nearby Crowne Point beach a few minutes drive by car. Complimentary shuttle provided by dive centre. More >

Gallery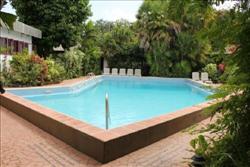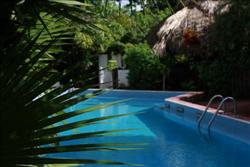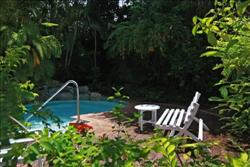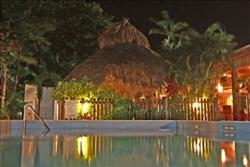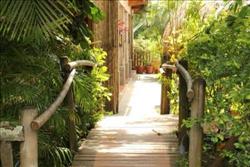 Fact File
Best Time: All year (best Jan- May)

Average Air temps: 26-30°C

Average Water temps: 25-28°C

Visibility: 15-50m (visibility is reduced in rainy season Jul-Nov)

Top Dive Sites:
South MV Maverick, Mt Irvine Wall, Divers Thirst & Diver's Dream. Good sheltered, fast drifts, rare & wrecks. Caribbean coast - The Sisters. In the North East Kelleston Drain, London Bridge, Japenese Gardens, Cathedral. Gentle inshore & advanced Atlantic sites.

Great Reasons to Dive in Tobago



300+ species marine life
Rare angel fish, schooling pelagics, Scalloped Hammersheads (Dec-Apr), Mantas, sharks & rays.
Most dive sites 10-20 mins.
Eco island - nesting Leatherbacks, rare birds
Beautiful unspoilt beaches & protected rainforest.
Carnival, jazz & 'jump ups'.