2020 - 2021 Scuba Diving Holidays, Liveaboards and Learn to Dive Courses to the Maldives, Red Sea, Canary Islands, Far East, Caribbean and the Pacific.
Red Sea Liveaboards, Red Sea and Middle East - Liveaboards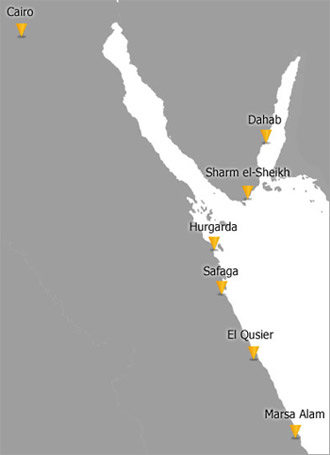 A Red Sea scuba diving holiday offers some of the most amazing dive conditions year round for all types of diving - both shore based, boat diving or on one of our specially selected liveaboards. Red Sea dive holidays offer the best value and are perfect for non-divers too.
Egypt is the Land of the Pharaohs, with abundant historical sites to visit and is the perfect paradise for year round diving holidays. The choice of hotels is vast and there is something to suit all tastes and budgets. Why not explore some of the ancient sites with an excursion to see the Pyramids or Tuthankhaun's tomb in the Valley of the Kings.
The crystal clear warm water and some of the best and most established dive centres in the world to choose from, make Egypt a wonderful experience for both first timers and annual 'pilgrims' alike. Each destination offers it own special character and variety of diving.

Red Sea Emperor Echo
The recently refurbished Red Sea liveaboard Emperor Echo is the latest addition to our featured liveaboards, cruising the southern diving reef systems of Fury Shoals and St Johns from Port Ghalib and Hurghada.
Red Sea Aggressor Liveaboard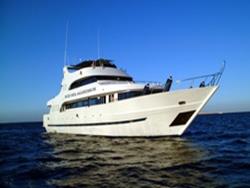 The luxury Red Sea liveaboard from Aggressor with choice of two itineraries to Brothers/Daeldalus/Elphinstone or Southern Sites. A luxury 120ft liveaboard with 10 en-suite AC cabins for 20 with 5 dives per day. free beer and wine and high standard of service you expect from Aggressor.
Red Sea Contessa Mia Liveaboard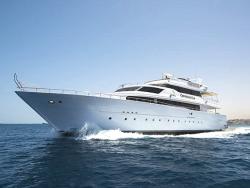 The Contessa Mia is a luxury liveaboard operating from Hurghada in the Red Sea. 11 Beautifully designed cabins, accommodating up to 22 guests, spacious decks and two saloons providing southern Red Sea itineraries and Hurghada coastal diving sites.
Red Sea Emperor Asmaa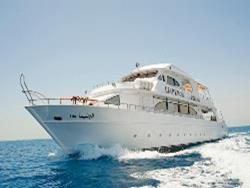 The Red Sea liveaboard Emperor Asmaa is a Silver Class liveaboard cruising the southern diving reef systems of Fury Shoals and St Johns from Port Ghalib and Hurghada.
Red Sea Emperor Elite Liveaboard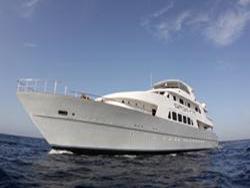 The Red Sea MV Elite is a luxury Red Sea Liveabord sailing from Hurghada and Marsa Ghilib Port. The liveaboard consists of several tour options, including Simply the Best and South & St Johns.
Red Sea Emperor Superior Liveaboard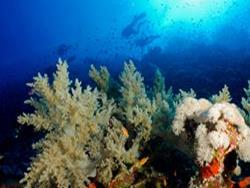 MY Superior is a Red Sea Liveaboard operating from Marsa Alam which can comfortably accommodate 24 people. This Gold Class liveaboard offers various different reefs & wreck itineraries, including Reef & Wrecks, Simply the Best and South & St Johns.
Fact File
Best Time: All year.

Average Air temps: 18-35°C

Average Water temps: 18-28°C

Visibility: 15-30m

Top Dive Sites:
North - Shaab El Erg, Abu Nuhas Wrecks (Giannis D, Carnatic, Lentil & Tile wrecks), Gubal Island, WWII British wreck Thistlegorm,Ras Mohamed National Park & Shark Reef. Rock & Zabargad Islands (Khanka wreck). South - Big and Little Brothers, Daedalus Reef and Elphinstone, St John's Fury Shoal's system.

Great Reasons to Dive on a Liveaboard in the Red Sea


Variety of itinearies to North and Southern Sites.
Departures from Hurghada, Marsa Alam & Hamata.
Perfect combination of reef & wreck diving.
Suites, shared or singles cabins.
FREE Nitrox Courses & FREE Nitrox fills on certain boats.
Sharks & large pelagics at southern sites.