2020 - 2021 Scuba Diving Holidays, Liveaboards and Learn to Dive Courses to the Maldives, Red Sea, Canary Islands, Far East, Caribbean and the Pacific.
Thulhagri, Angaga Dive Centres - Maldives, Indian Ocean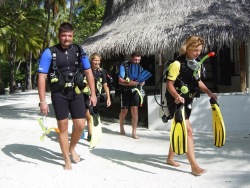 Thulhagri, Angaga Dive Centres are based at Thulhagiri and Angaga Islands Resort Maldives. Professionally run dive centres with multi-lingual instructors. PADI and SSI courses for beginner to advanced divers.
Location
These dive centres are based at Thulhagiri, and Anagaga Island resorts.

Facilities & Services
Quality equipment and service for safe and relaxed diving. Good equipment room for storage of your gear, along with quality rental gear. FREE Nitrox 32 is available for Nitrox certified divers.
Diving
Diving is good for both beginners and experienced divers. There is a large, natural lagoon with provides excellent shallow, conditions for any confined water training. There is a house reef which can be dived at any time during the day, as long as you have 30 logged dives and gives lots of variety, with beautiful, colourful marine life.

Angaga is your classic barefoot island. Enjoy easy diving from the local house reef - take a tank and go! Or join a boat dive with over 30 dive spots reachable in less than one hour from the dive center.

Thulhagiri offers scuba diving for the whole family. With a terrific house reef but also some more challenging dive sites all within easy reach there's something for everyone. Share the breathtaking richness of the corals and marine life that makes Thulhagiri a family favorite!

Dive Courses
Courses available include Junior Bubblemaker, Scuba Diver, Open Water and Junior Open Water, Advanced Open Water (PADI) and Advanced Adventurer (SSI), Referral and Nitrox Courses. Courses include the use of equipment and course materials. Certification fee is payable locally, from US$10. Boat trips are not included, which cost from US$15 per trip and are payable locally.
DIVE INSTRUCTION

Prices from
Bubblemaker


£55

Scuba Diver
£205
Open Water / Junior Open Water (PADI)
£335
Advanced Open Water (PADI/ Advanced Adventurer (SSI)
£245
Referral - per module (from the beach)
£50
Nitrox Course (theory only)
£49

The above prices are for pre-booked dive courses at Thulhagiri & Angaga. Certification and course materials are additioanal, payable on site.

Please contact us for further details and prices.

Dive Packages
Booked diving packages usually include 2 dives per day and includes tank/weights. All dives required the use of a dive computer. Dive computers are available to hire for the centre for a local fee. Nitrox 32 is FREE for Nitrox certified divers.
DIVE PACKAGES

Prices from

5 Shore Dives

£179

10 Shore Dives
£340
15 Shore Dives
£489
20 Shore Dives
£610
The above prices are for pre-booked unguided diving at Thulhagiri & Angaga. Boat fees for optional boat trips, guiding fees and equipment rental fees, will need to be paid for on site. Please contact us for further details and prices.

Please Note: Unguided diving is consecutive days diving and only for experienced divers with a minimum of 30 logged dives within the last 18 month and PADI/SSI Open Water or SMAS 1* or equivalent internationally recognized certification plus a successfullly passed orientation dive on arrival. Boat trips are not included which are payable locally.

All prices are subject to local tax and service charge.
Gallery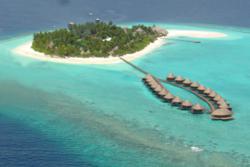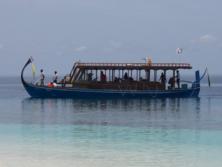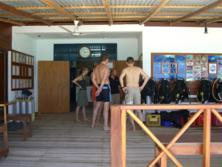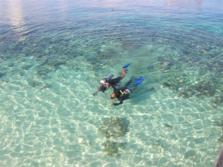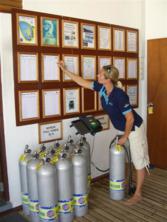 Fact File
Best Time: Dec-April (Summer/NE
monsoon) & June-Oct (SW current)

Average Air temps: 28-30°C
Average Water temps: 28-30°C

Visibility: 20-30m + (varies
depending on season & sites).

Top Dive Sites: Too many to
mention. Each island offers
short distance to dive sites,
excellent house reefs. Sites
for all levels. More >

Liveaboard Itineraries More >


Great Reasons to Dive in Maldives

Clear visibility.
Vast number of dive sites.
Chance to see Manta Whales
& Whale Sharks in Summer months, on the SW side.
Large schooling pelagics.
3*,4* & 5* island resorts
Liveaboards with free places for whole boat bookings.