2020 - 2021 Scuba Diving Holidays, Liveaboards and Learn to Dive Courses to the Maldives, Red Sea, Canary Islands, Far East, Caribbean and the Pacific.
Equator Village NEW
Maldives, Indian Ocean
NEWLY FEATURED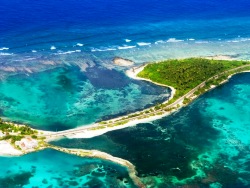 For your diving holiday to the Maldives, the Equator Village, located on the equator on Gan Island in is an excellent value with an onsite restaurant, bar, swimming pool, beach and dive centre. Originally an RAF base, it is now developed as a diving resort linked by causeway to locally inhabited islands.

Location
Located on the southern-most Atoll of the Maldives, Addu Atoll, Gan Island, Equator Village is approximately a 5 minutes drive from Gan International airport. Joined together by causeways the islands of Feydhoo, Maradhoo and Hithadhoo can be reached by costal roads which are lined with cafes and palm trees.

Accommodation
A 3 start, unpretentious property. with 78 spacious bungalows accessed by tree lined pathways through courtyard gardens. The standard rooms are simple and comfortable with air conditioning, a tea and coffee maker, telephone, hair dryer, mini fridge, TV, veranda and outdoor seating.

Facilities
Overlooking the gardens, the Blue Lagoon Restaurant offers western, oriental, eastern asian, and local cuisine served as buffet style The hotel bar serves a variety of drinks, located near to the pool, restaurant and entertainment room. The hotel has a private beach, outdoor swimming pool and a spa with a steam room, massages, body and beauty treatments available and payable locally in resort.
All inclusive includes:
• Breakfast, lunch and dinner.
• Spirits of regular brand such as whisky, gin, bottled water, canned juices, soft drinks, Cocktail of the day (one per person per day), table wine by the glass, Selected brand of beer and evening snacks (ordinary sandwiches, cakes or biscuits) with tea/coffee between 16:00pm to 18:00pm.
• All cans and bottles will be issued opened only and self-served at the bar/lounge.
• All guests are served at the restaurant, but no hard liquors will be served. A guest may order but must be self-served.
• Bicycle on free of charge.
• One Island hopping with BBQ lunch during the entire stay. (Minimum 1 week stay guests only)
• 1 Snorkeling trip daily (no equipment - rental additional charge, payable locally).
• Bar for all-inclusive service is open from 09.00am until midnight (00:00hrs).
• Drinks taken after 00:00 hours midnight will be charged at the normal rate.
• No drinks or excursions can be exchanged for another service or shall be offered to a third party.
• Drinks or excursion will be charged at the normal rate if offered to another guest/s or any of our staff.

Diving
Located on site Diverland is a PADI 5 star Dive Centre offering a variety of facilities and services. Manta can be seen all year round, with Addu being the only place in Maldives where Mantas rays with over 5 meter wings spans are known to exist. More >


Our Opinion
An excellent value island. Gan island is not a typical beach resort but part of 4 islands inter-linked by road bridges. From here you can explore these other islands and enjoy fantastic diving with many Manta sitings.
Gallery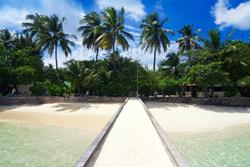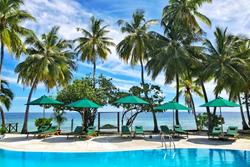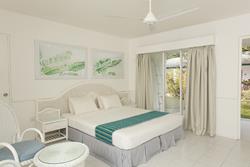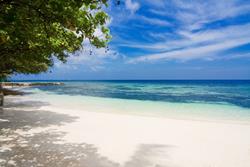 Fact File
Best Time: Dec-April (Summer/NE
monsoon) & June-Oct (SW current)

Average Air temps: 28-30°C
Average Water temps: 28-30°C

Visibility: 20-30m + (varies
depending on season & sites).

Top Dive Sites: Too many to
mention. Each island offers
short distance to dive sites,
excellent house reefs. Sites
for all levels. More >

Liveaboard Itineraries More >


Great Reasons to Dive in Maldives

Clear visibility.
Vast number of dive sites.
Chance to see Manta Whales
& Whale Sharks in Summer months, on the SW side.
Large schooling pelagics.
3*,4* & 5* island resorts
Liveaboards with free places for whole boat bookings.