2022 - 2023 Scuba Diving Holidays, Liveaboards and Learn to Dive Courses to the Maldives, Red Sea, Canary Islands, Far East, Caribbean and the Pacific.
Philippines, Far East & Australia - Hotels
Atlantis Puerto Galera Resort

Philippines, Far East & Australia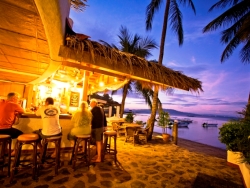 Atlantis Puerto Galera is beautifully built into the hills of Puerto Galera offering spectacular views over Sabang Beach. This award winning, Flintstone style design features 40 guest rooms and suites, swimming pool, onsite restaurant, dive centre and reknowned beach bar. Based on the island of Mindoro, approximately 110km south of Manila, it offersing a comfortable and relaxed dive resort hotel with excellent standards of service and specialist UW photography camera room.
Atlantis Dive Resort Dumaguete

Philippines, Far East & Australia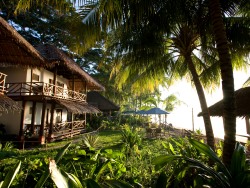 The Atlantis Resort Dumaguete, located on Negros Island, has 40 guest rooms, pool, spa, superb restaurant and bar plus on site PADI dive centre. You can dive up to 5 dives per day including in your package with choice of shore or day boat diving with house reef, excellent critter and world class diving at Apo Island.
Malapascua Island Dive & Beach Resort

Philippines, Far East & Australia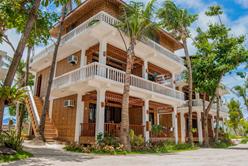 The Malapascua Island Dive and Beach Resort offers a range of high quality accommodation and facilities, along with superb diving opportunities in an idyllic island paradise location.
Sangat Island Dive Resort

Philippines, Far East & Australia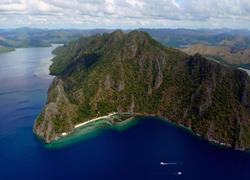 Sangat Island is boutique dive resort in the heart of the Coral Triangle, Philippines. Perfectly positioned to access and dive the Wrecks of Coron - known as the 'mini Truk' of the Far East.
Fact File
Best Time: Year Round (Oct-May - dry season).

Average Air temps: 30°C

Average Water temps: 21-24°C Dec-Feb, 25-30°C Mar-Nov.

Visibility: 15-40m.

Top Dive Sites: Superb drift diving at The Canyons in Puerto Galera, incredible marine diversity at Dauin Norte in Dumaguate, dive with Thresher Sharks at Monad Shoal in Malapascua, and dive the numerous Wrecks of Coron at Sangat Island. More >

Philippines Dive Centres: More >


Great Reasons to Dive in the Philippines

Over 3000 species of fish.
15,000 square miles of reef.
Plenty of dives for new divers.
Drift dives (some 5 knots+)
Numerous critter sites.
Whale shark and Giant Pacific mantas (Feb-May) at Donsol & Reef shark
Nesting & hatching turtles.
Photographers heaven.
Wrecks of Coron 'Mini Truk'
Thresher Shark diving in Malapascua.