2022 - 2023 Scuba Diving Holidays, Liveaboards and Learn to Dive Courses to the Maldives, Red Sea, Canary Islands, Far East, Caribbean and the Pacific.
Barbados, Caribbean - Hotels
Coconut Court Hotel

Barbados, Caribbean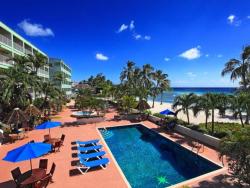 The Coconut Court Hotel in Barbados is a welcoming, family owned and run hotel that combines excellent, informal service with comfortable accommodation and superb, beach front location. Located on the south west coast in Hastings around 5 minutes from Carlyse Bay and just over 3km from Bridgetown.
Silverpoint Hotel

Barbados, Caribbean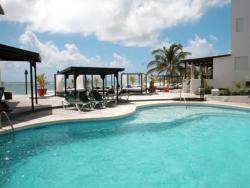 Luxury hotel on Silver Point Beach, Barbados. Silverpoint Hotel in Barbados offers a luxury, beachside hotel. Ideal for those looking for a small, boutique hotel with small pool, modern interiors and multisport centre on the beach for windsurfing, kitesurfing and surfing.
Fact File
Best Time: December to July/Aug

Average Air temps: 24-29°C

Average Water temps: 25-28°C

Visibility: 5-100m (Jan-June)
Up to 200m (July - December)

Top Dive Sites: The Blue Hotel, Wrecks include Stavronikita (for advanced divers), Lord Combermere, Pamir and Carlisle Bay wrecks, accessible for all – Berwyn, Eilon, C-Trex and Fox.

Great Reasons to Dive in Barbados

Ideal learn to dive destinations
Perfect for recreational diving in combination with tropical beach holiday
Welcoming, friendly island.
Duty free shopping and busy downtown area
Historical tours & island excursions
Multisport options