2022 - 2023 Scuba Diving Holidays, Liveaboards and Learn to Dive Courses to the Maldives, Red Sea, Canary Islands, Far East, Caribbean and the Pacific.
Cape Verdes Diving Sites - Cape Verde Islands, Africa
Santa Maria Dive Sites - Sal Island, Cape Verdes

Diving guide to to the Cape Verdes islands diving sites off Santa Maria, Palmeira and Mudeira on Sal Island courtesy of PADI dive centre Sal Beach - Cape Verdes >.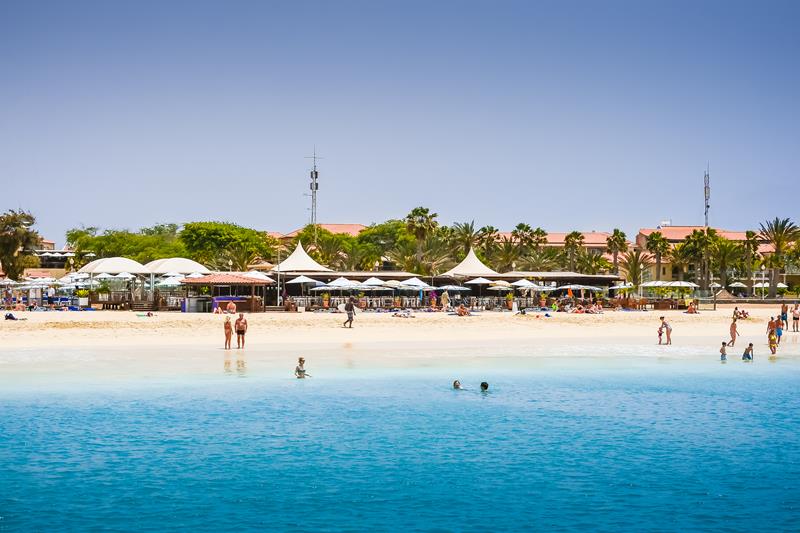 With a choice of dives sites around the islands of Sal in the Cape Verdes, dive from the beautiful Santa Maria beach and explore a range of diversified mix of Atlantic and Mediterranean tropical features. There are over 60 endemic species including spotting of Manta ray, barracuda, shark, turtle, lobster, nudibranch and unique fauna all in uncrowded waters.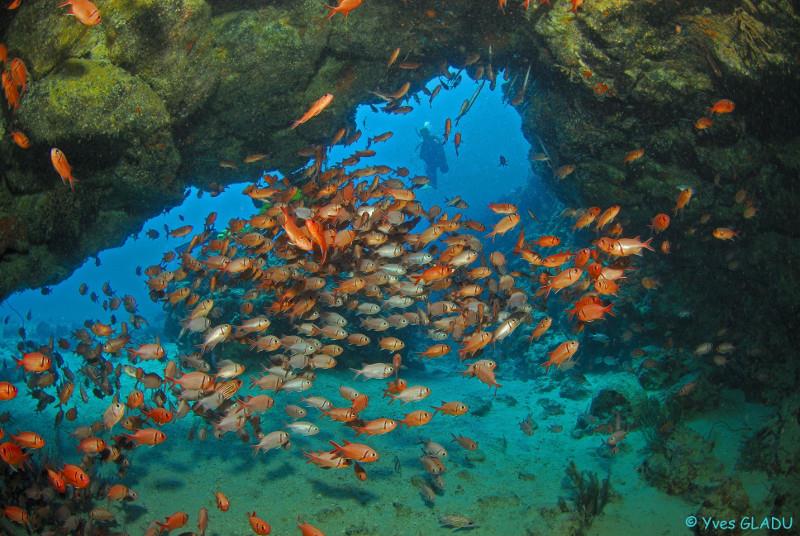 Choclasse
Depth Range: 14 - 30 m
Transfer time: 15 min
This very beautiful dive site is located approximately 3km from the beach. Choclasse is a plateau with a large overhang that is covered with lovely yellow polyps and surrounded by schooling fish. There's also plenty to focus on elsewhere with many different kinds of moray and smaller creatures like crabs. Look out into the blue for passing tuna, Atlantic sailfish and sharks.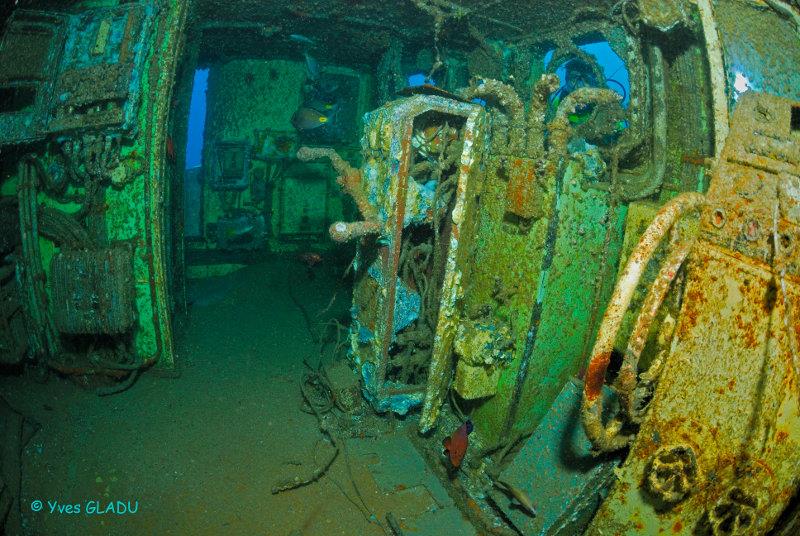 Boris Wreck

Santo Antao, Wreck
Depth Range: 5 - 11 m
Transfer time: 5 min
Sunk in 1966, this 45m long wreck is just 300m as the crow flies from the dive centre. It lies portside sunken into the sand at shallow depth. The bow and the stern are in good condition. The former cargo hold is completely destroyed and lies in scattered parts mid-ships. Amongst the wreckage you can find many different kinds of moray and if you?re lucky a hiding stingray. Generally you also find schools of red mullet and soldierfish. Flounder, big puffer fish and scorpion fish can all be seen here. Due to the shallow depth, the visibility can change very quickly, from 5m to 30m, depending on the weather conditions.

Kwarcit Wreck
Depth Range: 14 - 28 m
Transfer time: 8 min
This 50m long Russian fishing boat was sunk in 2006 as an artificial wreck / reef. It stands upright on the bottom at a diver friendly 28m depth. Despite the fact that it is not long in the water, the wreck already has nice coral coverage and is visited by lots of different fish. Under the bow, you can find sometimes stingrays or giant lobster. Macro photographers will enjoy discovering fantastic decorated flabellinas and fireworms. The wreck is also a popular place for scorpionfish. In general the wreck is in very good condition and if there is current, the sight of fish suspended in the water at the bow of the wreck makes for a beautiful view.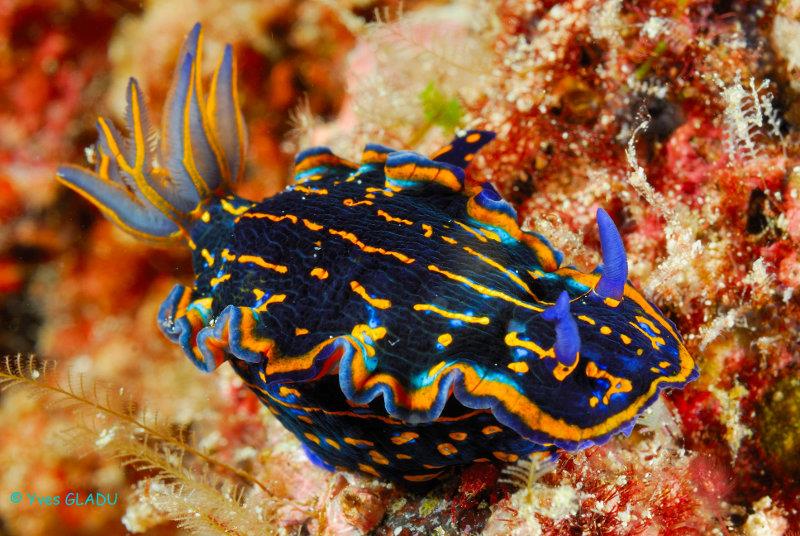 Farol Baixo
Depth range: 7 - 11 m
Transfer time: 5 min
This dive site is close to the beach and offers lots of tiny crevices and cracks to explore. Here you can find a lot of nudibranch, scorpionfish, morays, frogfish, as well as the usual groups of schooling fish. At the end of the dive, pieces of a wreck lie on the bottom including an old ship?s boiler. Here a wary lobster finds a hiding place from its predators.

Trés Groutas
Depth range: 9 - 18 m
Transfer time: 8 min
This is a beautiful dive site with a small reef and three consecutive grottoes. They lie at a distance of some 30m apart and each is rich with lovely yellow polyps and soft corals. As you swim between the grottoes, you pass many small reef cracks, home to tiny macro life. It is recommended to take a torch here to check out all the hiding places and overhangs and see what creatures you can find.

Cavala
Depth range: 25 - 40 m
Transfer time: 9 min
Stunning drop-off with a cave situated at 30m, which is a popular sleeping place for rays. The cave exit is easy to find from any position as there is plenty of light.

Pontinha
Depth range: 15 - 20 m
Transfer time: 10 min
A pretty reef with scattered coral blocks and a sloping wall. Many nice overhangs frame schooling fish. You can also keep a close eye for lobster, morays and spider crabs.

Algodoeiro
Depth range: 19 - 22 m
Cruising time: 25 min
A mostly rocky reef wall that is full of crevices and overhangs. The corals have mostly found a home in the many small splits and there are many lovely yellow polyps. Plentiful schooling fish will accompany you on this dive as well as bigeyes and morays. With a little bit of luck you will also encounter turtles and sharks.

Other sites on Sal Islands at Palmeira and Mudeira are a bit further away with land transfer.

Morrinho das Pedras
Depth range: 8 - 30 m
Cruising time: 35 min
Three towers rise up from the open sea. This is a small dive site but there are lots of beautiful corals and a variety of schooling fish. The current can be strong here but this makes a positive impression on the amount of fish that can be found here.

Ilhéu
Depth range: 12 - 21 m
Cruising time: 40 mins
A craggy underwater rock formation with lots of interesting overhangs and some parts that can even be used as swim-throughs.

Palmeira I, Cave
Depth range: 18 - 21 m
Transfer time: Distance from Palmeira harbour: ca. 5 min
Distance from Sta Maria jetty: ca. 1.15 hr
The wide entrance to this cave is located at 18m and populated with soft corals and lovely yellow polyps. You need to watch your fins here, especially at the start of the dive, and have excellent buoyancy to avoid stirring up the fine sand on the ground of the cave. The visibility can easily be ruined here so take care. After about 20m, the cave gets narrower to around 4m by 4m. A popular sleeping place for sharks and rays, here you can also find lobster, different kinds of crabs and lots of coloured nudibranches, especially close to the entrance / exit.
Palmeira 4, Cave
Depth range: 15 - 22 m
Transfer time: Distance from Palmeira harbour: ca. 7 min
Distance from Sta Maria jetty: ca. 1.20 hr
This super cave system is very easy to dive as it offers lots of space and four different entry / exit points. Full of lovely yellow polyps, you can discover many kinds of crustaceans here, such as giant spider crabs, beer crabs, lobster, shrimps and also colourful nudibranch.

Buracona, Cave
Depth range: 7 - 36 m
Transfer time: Distance from Palmeira harbour: ca. 15 min
Distance from Sta Maria jetty: ca. 1.30 hr
This is one of the most famous cave diving spots on the island of Sal. You can choose from three entry points but the easiest is situated at 26m. After passing through the opening, a huge cathedral-like space guides you up to 7m. The bottom of the cave is littered with ammunition dumped here many years ago by soldiers. The highlight of this dive site is the strong light, which beams through the broken top of the cave to illuminate the inside. Here you can enjoy the fantastic spectacle of light and shadow play. If the sun is directly above the opening on the surface, and there are no clouds, the inside of the cave is pattered with light like a laser show. It is even possible to surface for a while for a breath of fresh air.

To help you experience dive these sites, the highly experienced team at our partner Cape Verdes diving centre have years of diving experience. Instructors offer PADI and SSI courses in four languages with daily boat diving 7 days a week. More >