2022 - 2023 Scuba Diving Holidays, Liveaboards and Learn to Dive Courses to the Maldives, Red Sea, Canary Islands, Far East, Caribbean and the Pacific.
Cape Verde Islands, Africa - Hotels
Les Alizes

Cape Verde Islands, Africa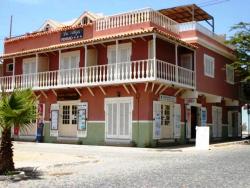 A small pretty, French run local style lodge located in the centre of Santa Maria, only 10 minutes walk to the beach. Great budget option in Santa Maria Town.
Price from £649 Including flights
Hotel Dunas De Sal

Cape Verde Islands, Africa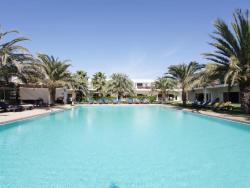 This 3* modern, minimalist designed hotel of 48 rooms air conditioned rooms with ensuite and 1 suite, restaurant, bar, fitness suite and spa services. Set just back from the beach it is a quiet location close to the windsurf and kitesurf centre.
Price from £699 Including flights
Odjo d'Agua Hotel

Cape Verde Islands, Africa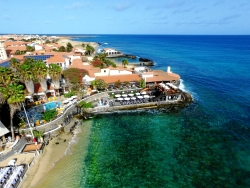 The Odjo d'Agua Hotel is a traditional style hotel with restaurant, pool and bar services, located on the beach with 50 rooms all with air- conditioning. A good choice if you wish to be close to the centre of Santa Maria town.
Hotel Morabeza

Cape Verde Islands, Africa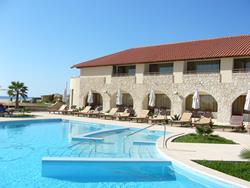 Right on Santa Maria Beach in the south of the Island of Sal approx 20 minutes from the airport. The town of Santa Maria with itís abundance of bars and restaurants is just 5 minutes walk from the hotel.
Price from £799 Including flights
Fact File
Diving Conditions






Suitability:
Beginners

Intermediates

Advanced

Technical

Best Time: Year Round

Average Air temps: 22-29°C

Average Water temps: 20-27°C

Visibility: 5-100m (Jan-June)
Up to 200m (July - December)

Top Dive Sites:
Sal Island - Santa Maria sites: Santo Antao Wreck, Choclassa, Kwarcit Wreck, Farol Baixo, Trés Groutas, Pontinha. Palmeira and Mudeira sites: Morrinho das Pedra, Ilheu, Palmeira Caves 1 & 5 and Buracona Cave. More >

Dive Centre: Courses and Dive Packages More >


Great Reasons to Dive in Cape Verdes


Short flights just over 6 hrs.
Uncrowded diving.
Whales (Mar-May).
Mantas and Whale Sharks (July-Nov).
Dives dives from 11-40m with sites for advanced divers.
Platforms, drop offs and Cave diving.
Protected turtles, shark.
Multi sport options windsurfing, kitesurfing
and surfing.