2019 - 2020 Scuba Diving Holidays, Liveaboards and Learn to Dive Courses to the Maldives, Red Sea, Canary Islands, Far East, Caribbean and the Pacific.
from £2895pp INC FLIGHTS!
TRUK LAGOON - SCUBA HOLIDAY HOLIDAY INCLUDING 6 DAYS DIVING!
Stay at this divers hotel with onsite dive centre on Truk Lagoon. Prices includes return flights, transfers and accommodation.
Truk Stop Hotel

Truk Lagoon, Micronesia and Pacific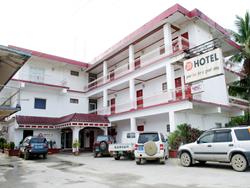 A divers hotel, ocated directly on Truk Lagoon with 23 spacious ensuite rooms with private balcony, AC, refrigerator, TV (free cable) and DVD player. The hotel restaurant & bar offer divers a western menu & place to meet. Excellent location. PADI dive centre for both recreational and technical divers. View Now >

7 + 1 Nights from £2,695pp SAVE £200
INCLUDING return flights and transfers
INCLUDING 6 days diving* (12 dives tanks and air).
Departs selected dates February to September 2020.

Price includes return flights from London UK (Heathrow) other airports may be available with possible supplement, transfers, 7 nights standard room bed and breakfast on twin share basis. * Dive pack is for qualified divers only. If not qualified then an amount will be contributed towards a qualifying diving course. Subject to availabiltiy.

Truk Lagoon, Micronesia and Pacific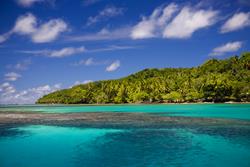 Scuba diving holidays in Truk Lagoon are mainly made to dive the outstanding World World II wrecks at varying depths, making it one of the best wreck scuba diving locations in the world. 800 miles to the east of Palau lies Truk lagoon encircling the islands of Chuuk. This is the location of hundreds of wrecked World War II Japanese and US ships and planes. The lagoon is sheltered allowing for calm diving conditions to leisurely explore the near intact cargo ships. Chuuk Lagoon was originally a Japanese naval based during World War II, attached by the US in 1944 resulting in the sinking of 12 warships, 32 merchant ships and 249 aircraft.


Diving
The lagoon is surrounding by encirciling reefs protecting many of the dive sites from the Pacific waves and prevailing currents, offering dives are dives suitable for all levels of divers. The depth of wrecks varies from surface to around 35m with the famous Fujikawa Maru reaching to just over 30m. This wreck includes it original wings, wheels, guns and artillery ammunition as well as the remains of those that perished. Japanese fighters sit close by 150m+ freighters including the 134m long Yamagiri Maru with huge gun shells. Tanks and trucks are still visible at the Nippo maru. Even submarines, such as the Heian Maur and the Gose Maru have periscopes, torpedoes and many artefacts still aboard. Well known wrecks to visit include: Rio de Janeiro Maru at 104m and listing to her port side gives great views from above. The wrecks attract a wide range of fish feeding from the coral that has grown up over the years. Several nearby reefs offer alternative diving plus snorkelling trips to the Coral Reef Sanctuaries at Fonomu and Jeep Island. Closed circuit rebreather and technical diving is available.


Culture and Activities
During the First World War Truk had been under the control of Germany. Japan, at the time, was part of the Allied Forces that stood against Germany. Consequently, In 1914 Imperial Japan acquired control of the Islands of Truk. Truk Lagoon provided Japan an excellent natural harbor that could accommodate the largest ships of the Imperial Japanese Navy. Concentrated fortifications were built throughout the islands that encircled Truk Lagoon.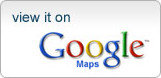 Gallery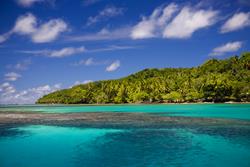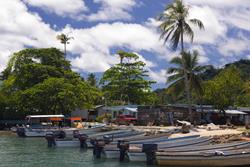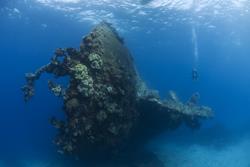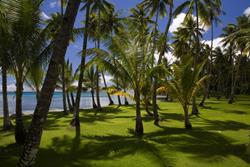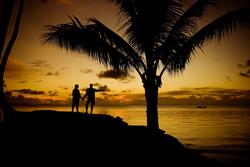 More information about Truk Stop Hotel in Truk Lagoon, Micronesia and Pacific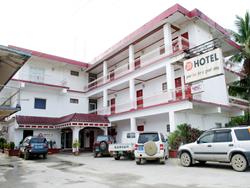 The Truk Stop hotel is a small divers hotel and offers an excellent location on Truk Lagoon with dive centre and jetty onsite and 30 dive sites on your doorstep.

Location
Approx 5km from the airport on a sandy beach in the south of Moen island. Set amongst coconut palms and fronting the world famous Chuuk Lagoon.
Accommodation
23 spacious ensuite bathrooms with air conditioning, mini fridge, TV (free cable) and DVD player and private balcony. In additional there are deluxe ocean view rooms, apartments and suites.

Facilities
The Truk Stop Restaurant is open every day from 6:00am till 10:00pm and offers a wide range of excellent breakfast, lunch, and dinner meals at reasonable prices. Guests may choose to dine inside in an air conditioned and smoke free environment or take their meals outside on our patio next to the world famous Truk Lagoon.

The Hard Wreck Cafe and Bar with pool table offers a sociable place for divers to meet. There is a local and western menu available all day and evening. There are massages available plus gift shop and bakery attached to the hotel. WiFi is available in the restaurant or on the patio and is complimentary.
Diving
The Lagoon PADI Dive centre offers a full service for both recreational and technical divers with dive boats departing from the hotel jetty.
Please note: Truk airport departure tax US$15 payable locally.
Fact File
Diving Conditions




Suitability:
Beginners

Intermediates

Advanced

Technical

Best Time: Year round.

Average Air temps: 27-32°C

Average Water temps: 22-29°C

Visibility: 10-30m

Top Dive Sites: Famous Fujikawa Maru at just over 30m, Yamagiri Maru freighter (134m length),Heian Maur & Gose Maru submarines. Plus many aircraft wrecks at shallower depths.

Great Reasons to Dive in Truk Lagoon


World class wreck diving.
WWII Japanese & US plane, submarine & ship wrecks.
Many intact wreck features plus tanks, trucks, guns & artifacts.
Reefs with varied marine life.
Shallow sites.
Liveaboard and shore based options.
Closed circuit rebreather and technical diving.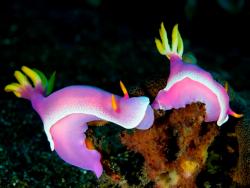 from £995pp INC FLIGHTS!
BALI - INDONESIA + SOLO DIVING WEEKS !
4* Alam Anda Dive and Spa Resort with swimming pool, dive centre and spa on site. Boat and shore diving, reefs, Tulamben wreck and world class critter sites. +
Departs selected dates January to May 2020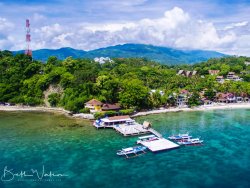 from £1150pp INC FLIGHTS!
PHILIPPINES - PUERTO GALERA INCLUDING DIVING!
Divers Resort 7 nights in central Puerto Galera including flights, transfers. Deep and drift dives, remote reefs, numerous islands and WWII wrecks. Options to extend to Dumaguete and Malapascua!