2022 - 2023 Scuba Diving Holidays, Liveaboards and Learn to Dive Courses to the Maldives, Red Sea, Canary Islands, Far East, Caribbean and the Pacific.
Komodo Indo Aggressor Liveaboard Video
Article date : Mar 23, 2016
See this video from the newly named Komodo Indo Aggressor with 4 diving itineraries and Bali 1 week extensions from £300pp.

Cruise the best of the Komodo National Park dive sites aboard the Komodo Indo Aggressor. This UNESCO World Heritage and Man and Biosphere Reserve park originally was set up to conserve the unique Komodo dragon and now extension to protect over 1,800 sqkm of marine and land wilderness.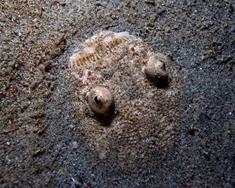 The Indo Aggressor, formerly known as the Komodo Dancer, offers a choice of 4 different itineraries. Choose from 7, 10 and 11 night cruises: the Komodo Deep South (7 nights); Bali, Tulamben, East Sumbawa & Komodo National Park (11 nights); Komodo National Park (10 nights); Alor Archipelago, East Flores and Wakatobi (10 nights). Many guest are avid underwater photographers and enjoy hunting out weird and wonderful critters on the reef and sand.



Two new locations to the west of the Komodo National Park have been added - Sangeang Indonesia, an island volcano to the north of East Sumbawa and Bima Bay Indonesia, an inlet that meanders down to Bima town on Sumbawa. Here two specific sites are producing a dazzling array of rare creepy crawlies on a regular basis – "Estuary" on Sangeang and "Fuzzy Bottom" at the entrance to Bima Bay.

Latest offers here >



Indo Aggressor 2016 from Aggressor Fleet on Vimeo.